Because I love Chobani so much, I decided to celebrate their birthday today by trying a recipe featuring their fabulous Greek yogurt. And no, they aren't even paying me to say this. I just love Chobani that much. Happy Birthday, Chobani!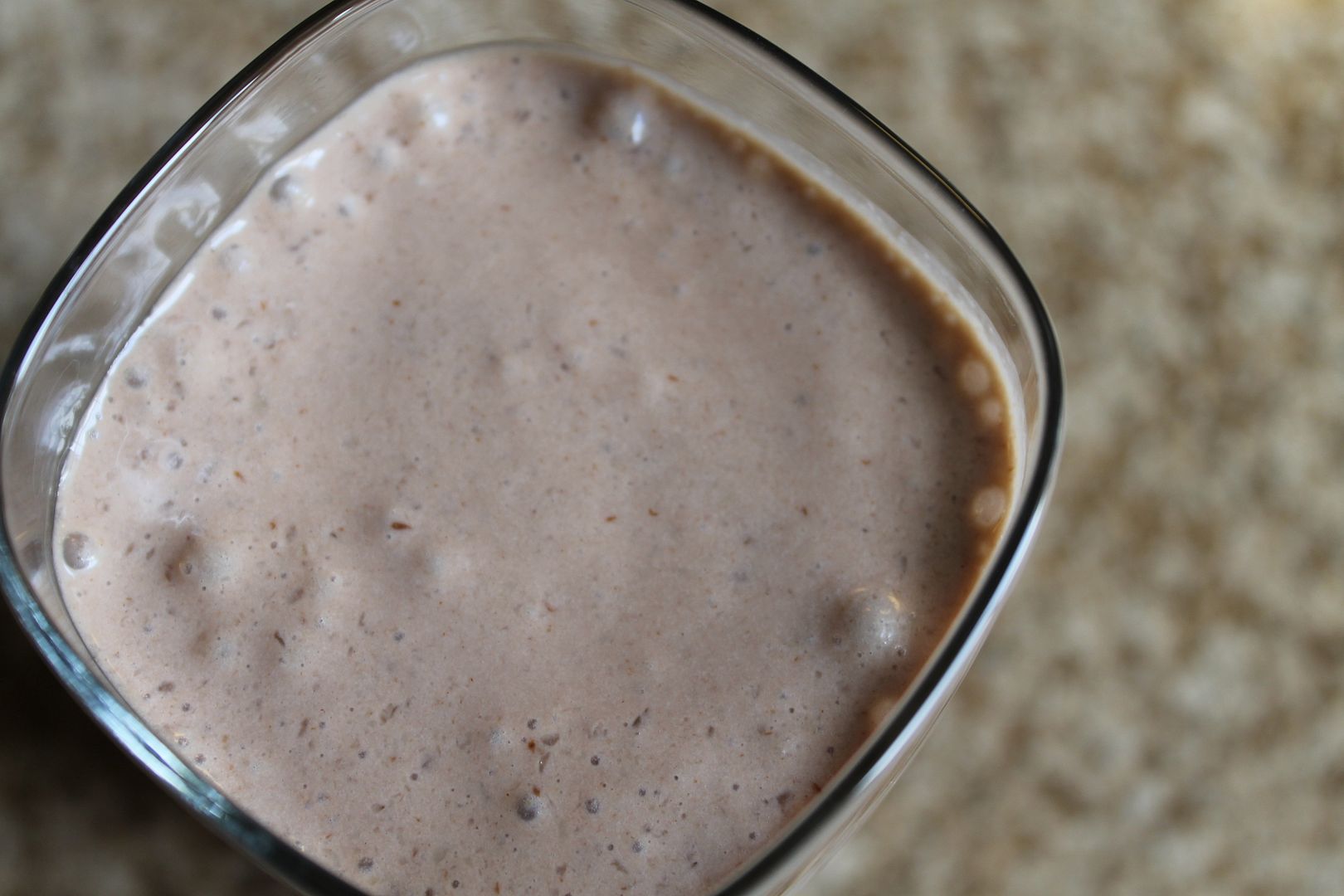 Ingredients:
1 banana
¼ cup plain Greek yogurt (I used Chobani plain)
¼ cup cooked oatmeal
2 tbsp Nutella
2 tbsp sliced almonds
1 tsp honey (optional)
1 cup ice (omit if using frozen bananas)
Directions:
Place all ingredients in the blender, and blend until smooth.
I'm not sure what I like best about this smoothie. Is it the Nutella and banana combo? Is it the little hints of almond in every sip? All I know is I have found my new favorite smoothie recipe. I love how you cook the oatmeal before adding it to the smoothie too. I usually just dump the oatmeal right in there uncooked, but cooking it is way better!
Source:
totalNOMS
Related posts: