After the huge success of the Peanut Butter Chocolate Chip Quinoa Cookies, I decided to try another cookie/snack bar featuring quinoa. These aren't sweet like the cookies, but they make a great breakfast bar.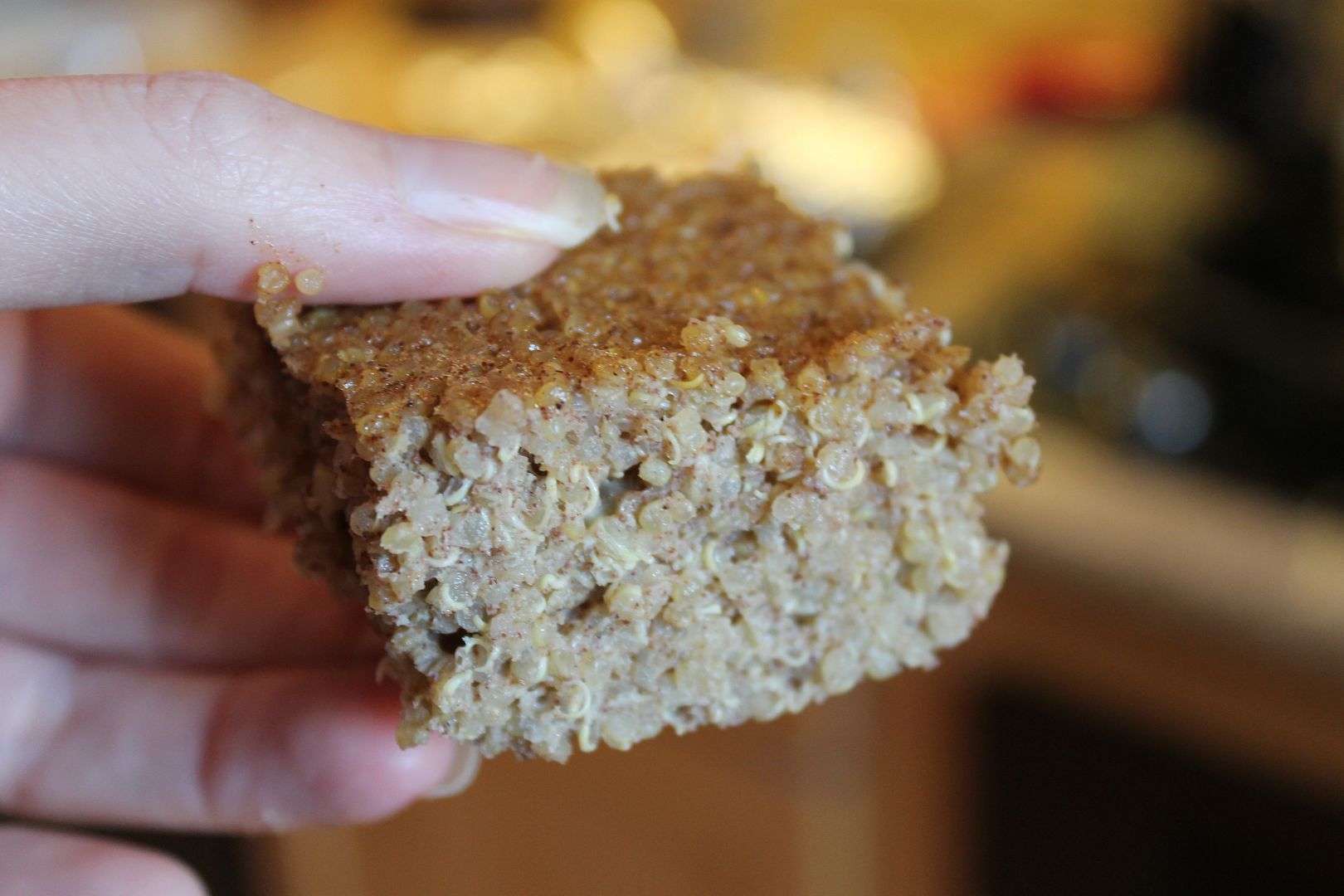 Ingredients:
2 1/2 cups quinoa, cooked and cooled (This is about 1 cup of uncooked quinoa)
4 eggs, beaten
1/3 cup vanilla soy milk (I used 1% milk)
1/3 cup maple syrup (optional)
1 teaspoon vanilla extract
1 tablespoon cinnamon
Directions:
1. Preheat the oven to 375ºF and place the quinoa in a large mixing bowl. Line an 8-by-8-inch baking pan with lightly greased parchment.
2. In a small bowl, whisk together eggs, milk, vanilla extract, and cinnamon until thoroughly combined. Add maple syrup (if using) and whisk.
3. Add egg mixture to cooked and cooled quinoa. Stir with a large spoon to combine. Pour into the parchment-lined baking dish and spread it around to ensure that it's even.
4. Bake for 20 to 25 minutes until set and golden.
5. Using parchment, remove bake from pan as soon as possible so that it doesn't steam.
6. Cool completely and cut into squares. Serve with a dollop of nut butter.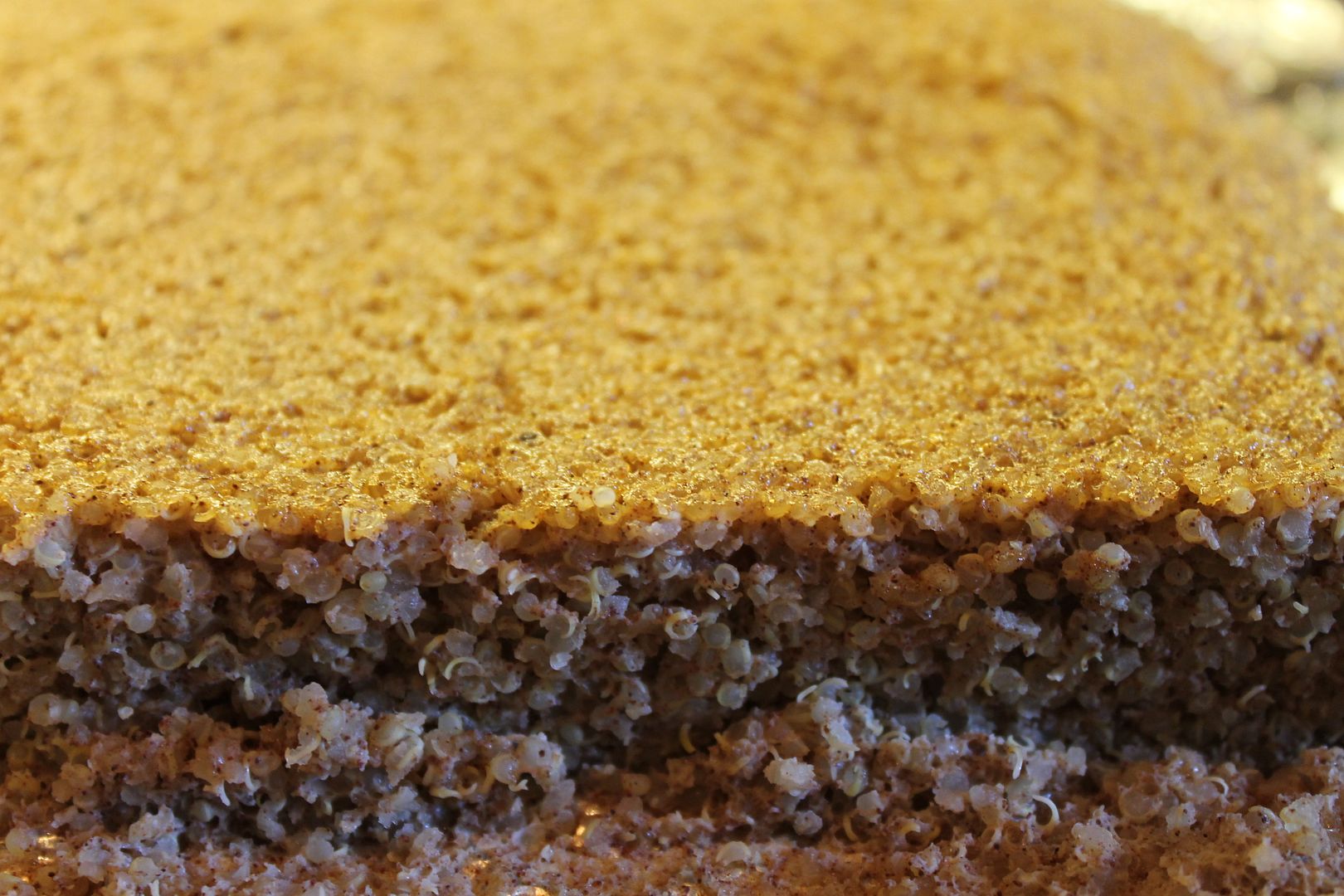 These were great! The little man loved them just as much as we did, too. I just wish they stayed longer. They only lasted about three days, but there were only two pieces left by that point anyway.
Source:
Fit Sugar
Related posts: