If you are a Nutella lover, you are going to be so happy you found this post. I present to you, Nutella Hot Chocolate.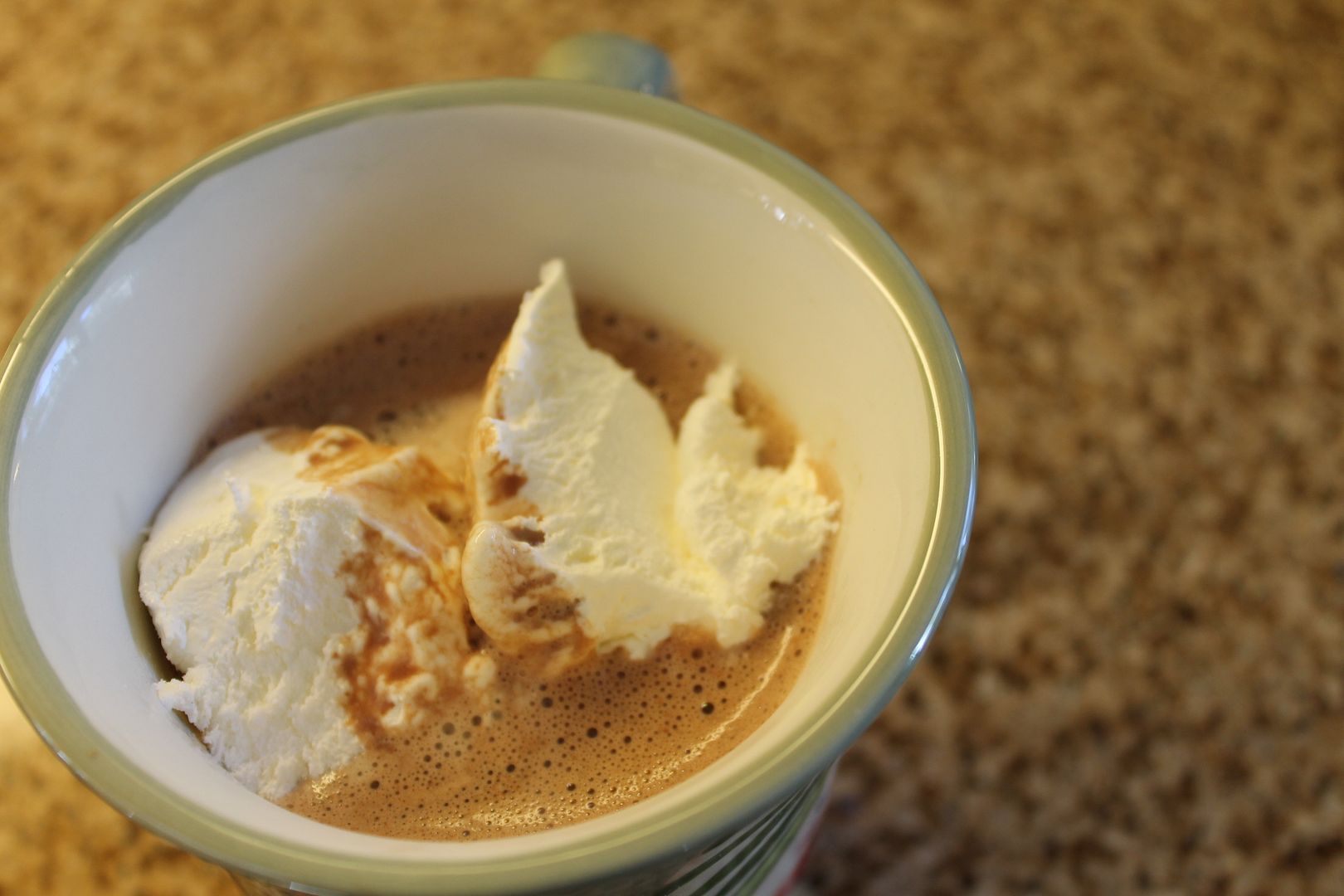 Ingredients:
1 cup milk (I used 1%)
2 1/2 Tbsp Nutella
1 Tbsp Cocoa
Tiny pinch of salt
Directions:
In a small sauce pan over medium heat, whisk all ingredients together until well blended and hot.
Pour in a cup and top with homemade whipped cream and shaved chocolate.
I've had quite a few hot chocolates in my day, but I can definitely say that this is my favorite. This is the only way I will be making hot chocolate from now on. The original pin features a recipe for homemade whipped cream too if you want to check it out. It looks delish!
Source:
The Hungry Housewife
Related posts: