I'm so excited about all of these healthy muffin recipes I have been finding! These were so simple to make, and they are quite tasty.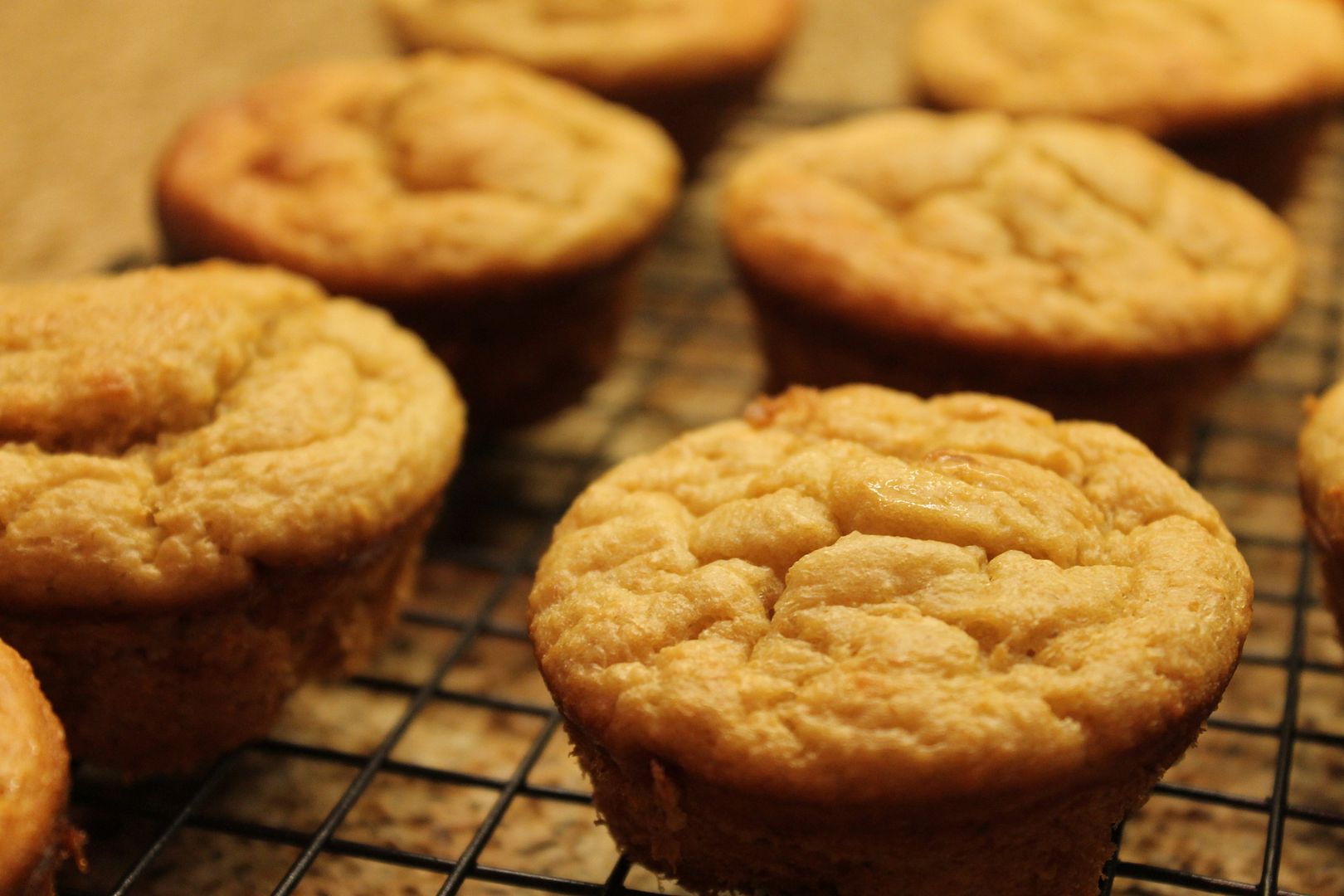 Ingredients:
2.5 cups old fashioned oats
1 cup plain low fat Greek yogurt
2 eggs
3/4 cup sugar (I used less than 1/3 cup agave)
1.5 tsp baking powder
1/2 tsp baking soda
2 ripe bananas
Directions:
1. Preheat the oven to 400 degrees. Spray a muffin tin with non-stick cooking spray or line with silicone or foil liners.
2. Place all of the ingredients, including bananas, in a blender or food processor. Blend until oats are smooth. I used a blender and added to oats a little bit at a time.
3. Divide the batter among cupcake liners. You can fill these up pretty far because they don't rise much. Bake for 20-25 minutes, or until toothpick comes out clean.
I didn't get to enjoy as many of these as I thought. The little man loved them, so he ate most of them. At least they are easy to make again! Agave definitely gives these a little bit of a chewy texture, but it's better than all the sugar in my opinion.
Source:
c&e
Related posts: