I love pancakes! I usually buy the pancake mixes because they are so easy to whip up, but now I found a recipe that's just as easy to make. It's healthier too! Wohoo!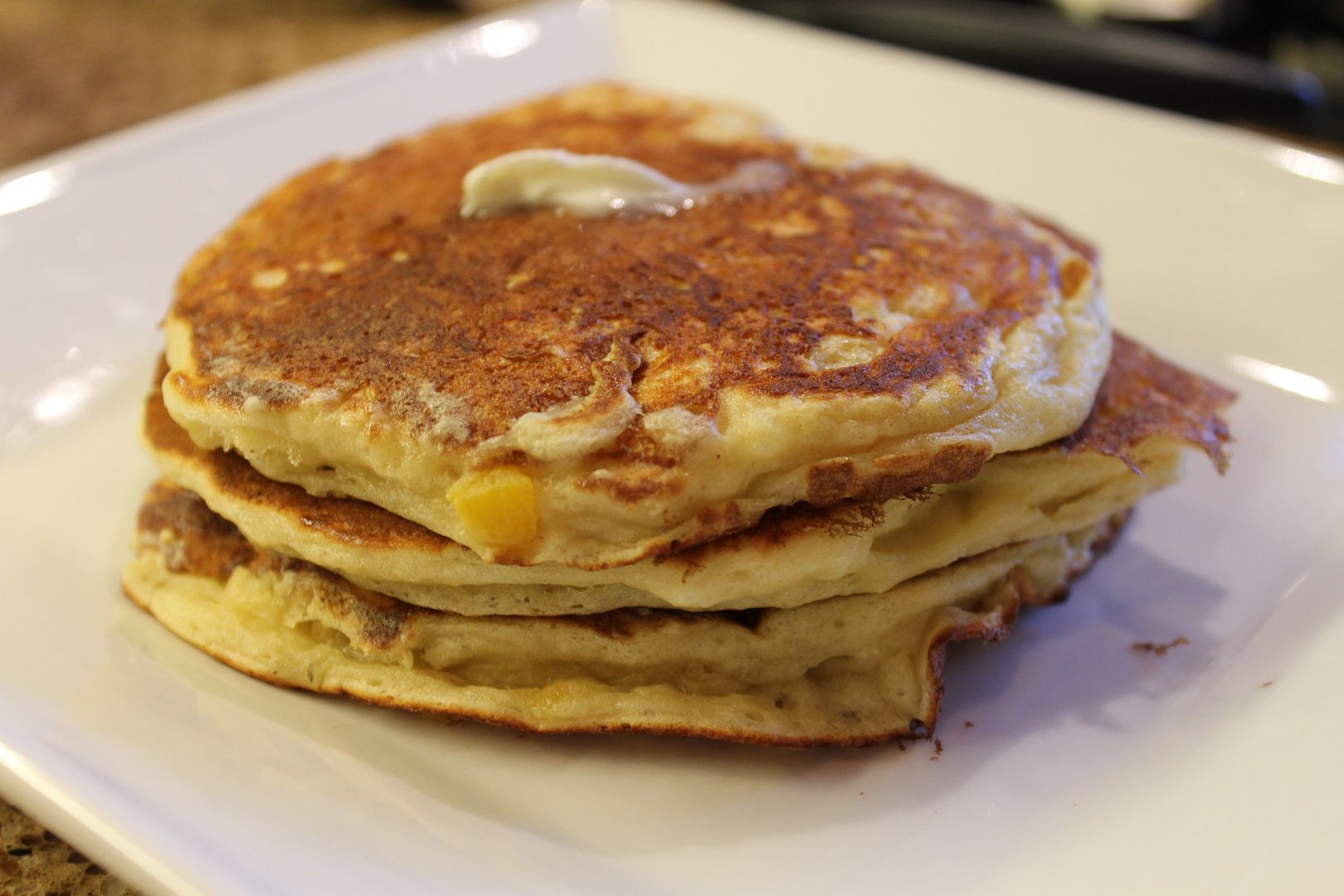 Ingredients:
1 6-oz container of Greek yogurt (I used peach, but any flavor would work)
1 egg or 3 tbsp of liquid egg whites
scant 1/2 cup of all-purpose flour (about 7 tbsp)
1 tsp of baking soda
Directions:
1. Empty the yogurt container into a medium bowl and stir until it's smooth and creamy.  Crack an egg over the yogurt (or add egg whites) and stir to combine.
2. Stir in the flour and baking soda. The batter will be extremely thick.
3. Heat a non-stick griddle or pan to medium-high heat and spray with cooking spray.  Spoon the batter onto the griddle. Because the batter is thick, you'll want to spread it with a spoon to shape your pancakes.
4. Flip the pancakes when they start to bubble a bit on the surface, after about 2-3 minutes. Cook the other side until golden brown, about 1-2 minutes.
These were so good! I love peach pancakes, so I was pretty pumped when I realized I had peach Chobani for this. Next on my list to try is apple cinnamon. Mmmmmm! Because Greek yogurt is so thick, these don't make light and fluffy pancakes, They are definitely more dense, but they are still delicious.
Source:
After the Ivy League
Related posts: