And now for the crowning jewel of the little man's construction party – the cake! This was so ridiculously easy to make, and he absolutely loved it.
Directions:
1. Bake two 8 or 9″ round cakes. With a serrated knive, carve out a part of cake from the top section. One of my cakes actually got stuck to the pan so pulling it out did the job for me.
2. Frost the whole cake. Cover the hole with crushed Oreos. I also added a small pile of crumbs next to the hole.
3. Add your excavator and any other construction decorations. I used a little cone from his train set.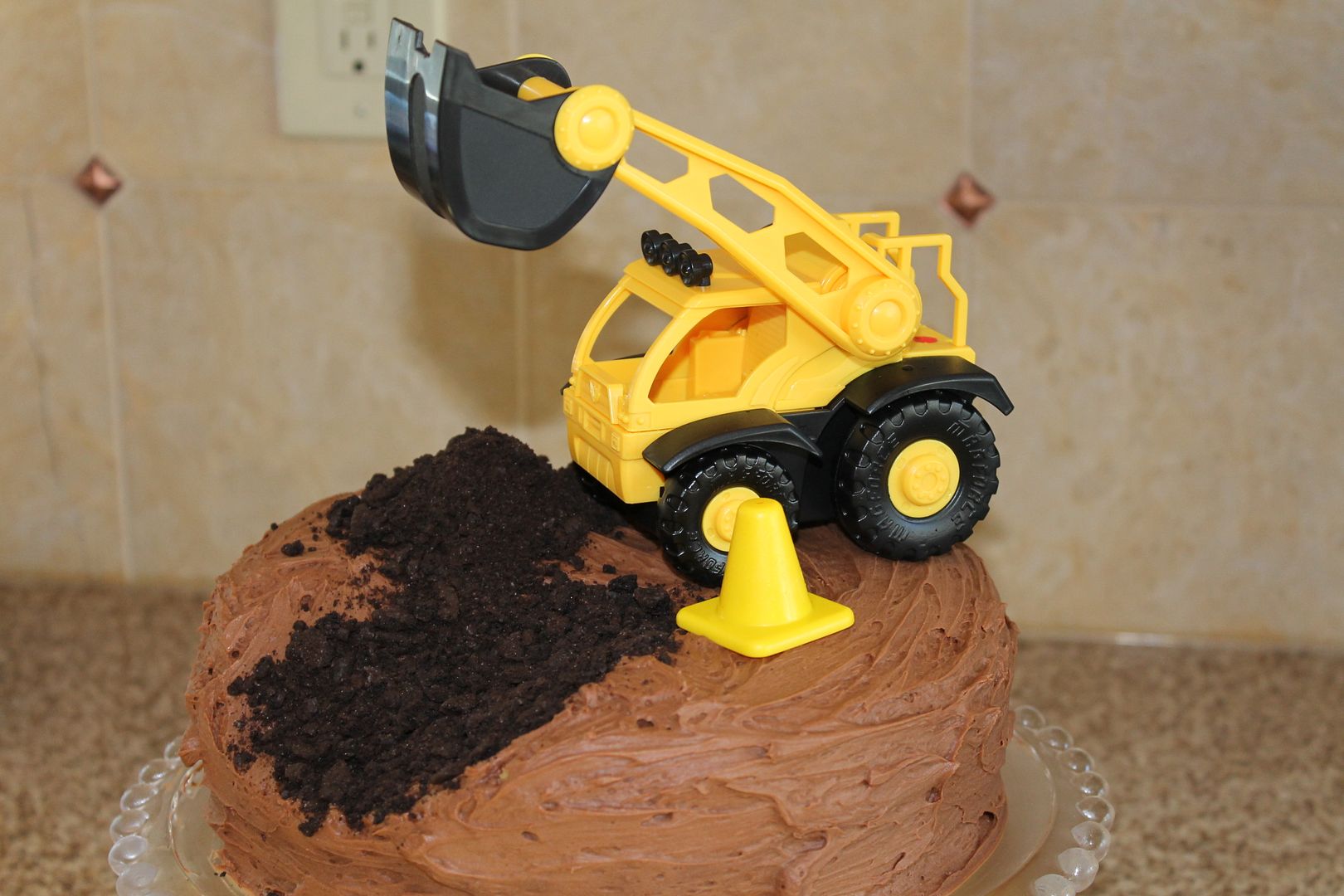 Source:
Fredellicious – Check out how she baked the cake too! So cool!
Related posts: