If you are looking for a fun and inexpensive way to hold your plasticware, this is it! What I love about this is that it can be adapted to fit any party theme.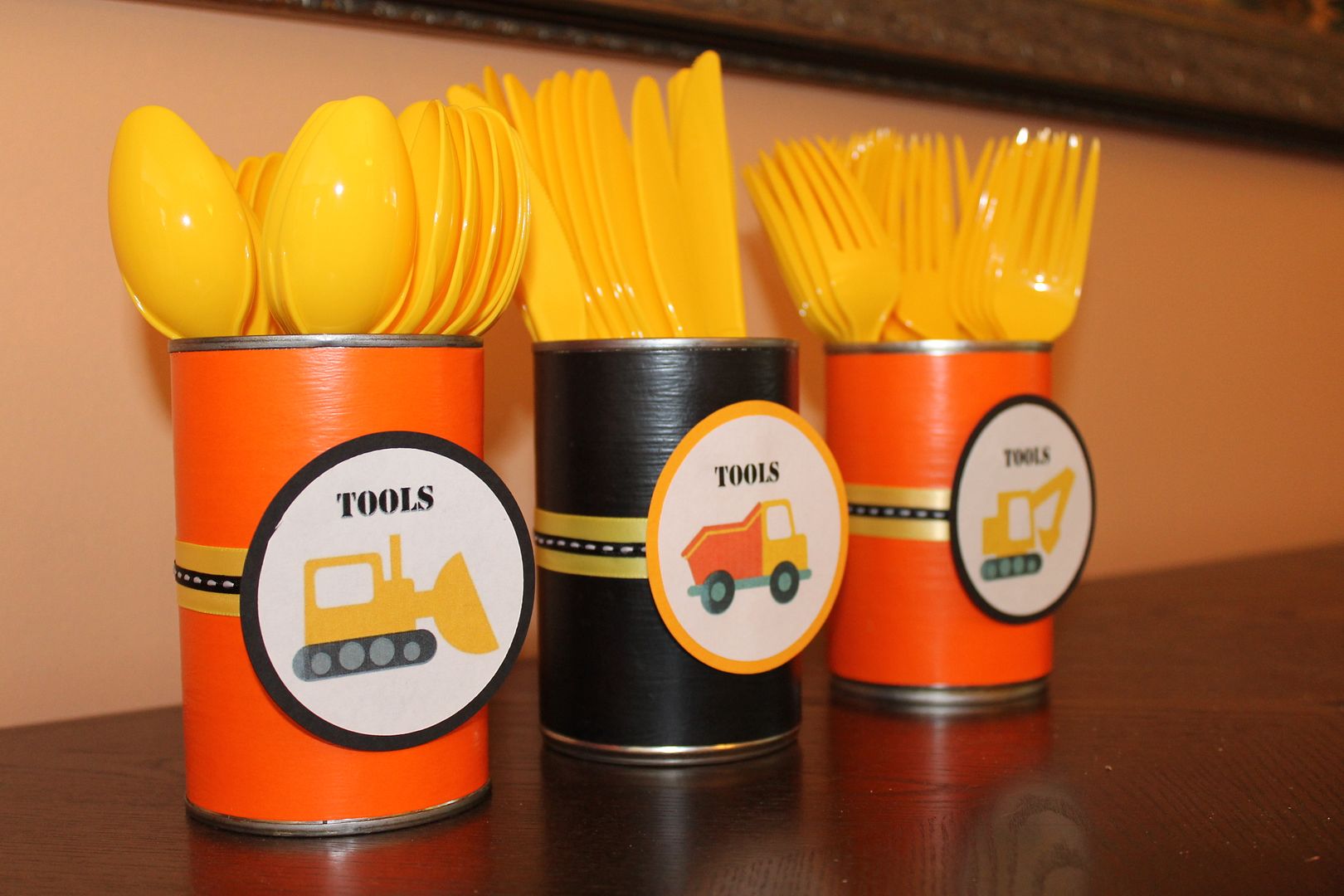 Materials:
cans
scrapbook paper of choice
ribbon
Mod Podge
glue
embellishments for the front
Directions:
1. Apply a layer of Mod Podge to the can and cover it with the scrapbook paper. To make sure the paper is the correct size, use the old label from the can as a cutting guide.
2. After about 15 minutes, apply a topcoat of Mod Podge to the paper. Allow to dry.
3. Add ribbon around the can. I used glue to hold it on.
4. Add your embellishment to the front.
I'm going to be making these for all of the little man's parties from now on. They are so simple and an easy way to add some fun finishing touches.
Source:
Doodlebug Design
Related posts: