Today was the big day! It was the little man's 2nd birthday party. While it was a very small party, we still wanted to make sure he had lots of fun. We went with a construction theme, so get ready to see a lot of construction related posts over the next few days.
Part of the decor was a photo display of the little man over these two years. It features photos of him every month for the past 24 months. I may never take it down!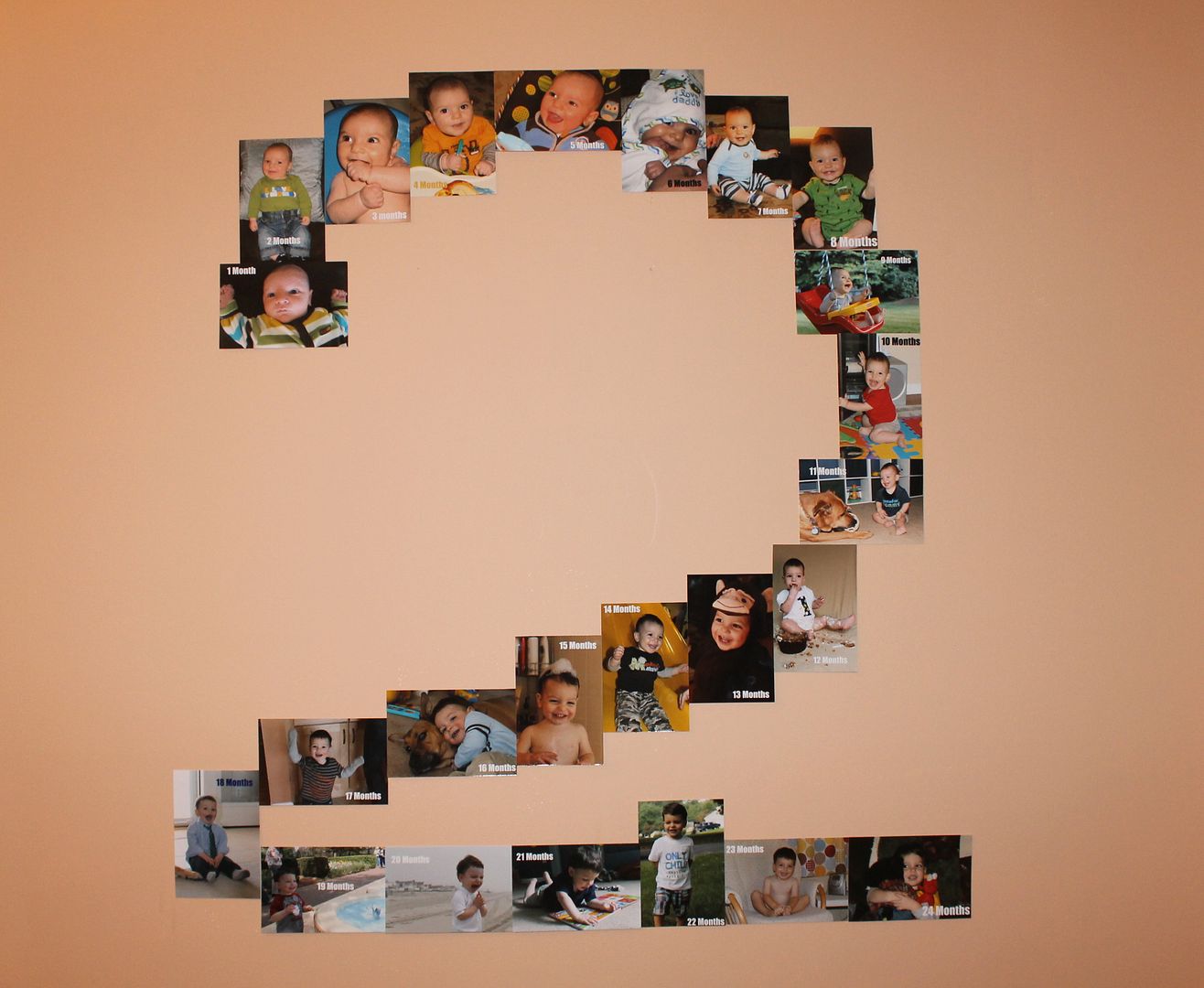 When he turned one, we did the same thing with his weekly photos. It was actually one of the very first Pinterest inspired projects I ever made.
Even if you don't have weekly or monthly photos, the number collages are great for birthdays. They aren't just for kids either. The original pin featured a collage made for a fiftieth birthday.
Source:
Martha Stewart
Related posts: