I'm not a fan of sponges and washcloths. I would much rather use a paper towel that I know is clean and can be thrown out after I'm done using it. I'm not a big germaphob either, but salmonella really freaks me out. This tip makes me feel a lot better about using sponges though.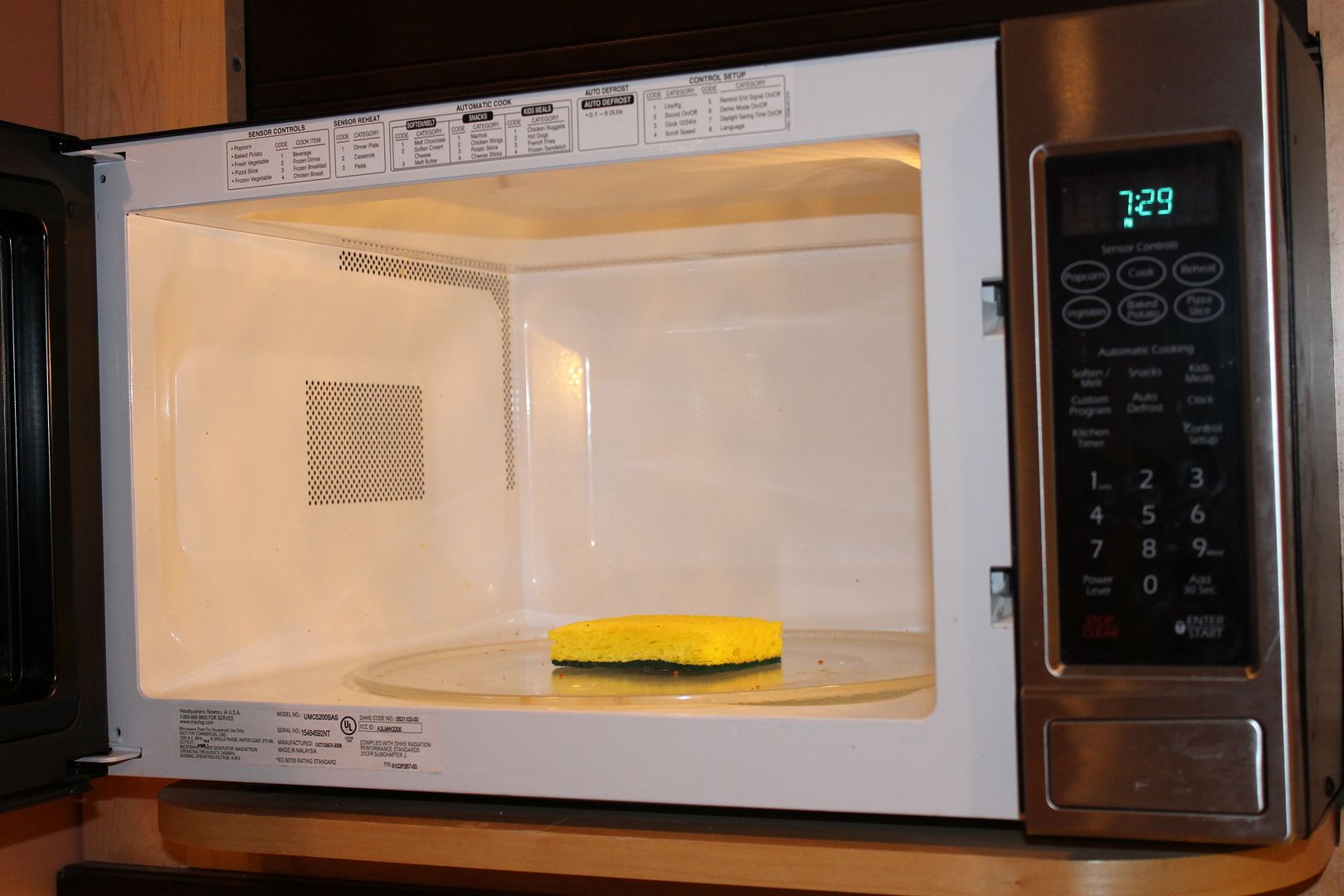 Just place your wet sponge in the microwave for 2 minutes. You obviously won't want to do this with sponges that have metal in them. I've heard that you can put sponges in the dishwasher too, but I feel like they will hold up better in the microwave. You also don't need to wait until you are running your dishwasher to clean your sponge.
This method is supposed to clean 99% of germs based on lab tests. Since I don't have my own lab to test this, I just have to take their word for it. It will at least make me feel better about using sponges now.
Source:
BuzzFeed
Related posts: