We are getting ready for the little man's birthday party this weekend, so I grabbed some goodies while out shopping today. I planned on making this delicious ranch dip. Instead of using sour cream with your packet of ranch dressing, you use Greek yogurt instead. Why am I reviewing this recipe now if I was going to make it for this weekend? Because I immediately made it when I got home and proceeded to inhale it along with half the bag of Ruffles. Don't judge me. I'm pregnant. I can't help it.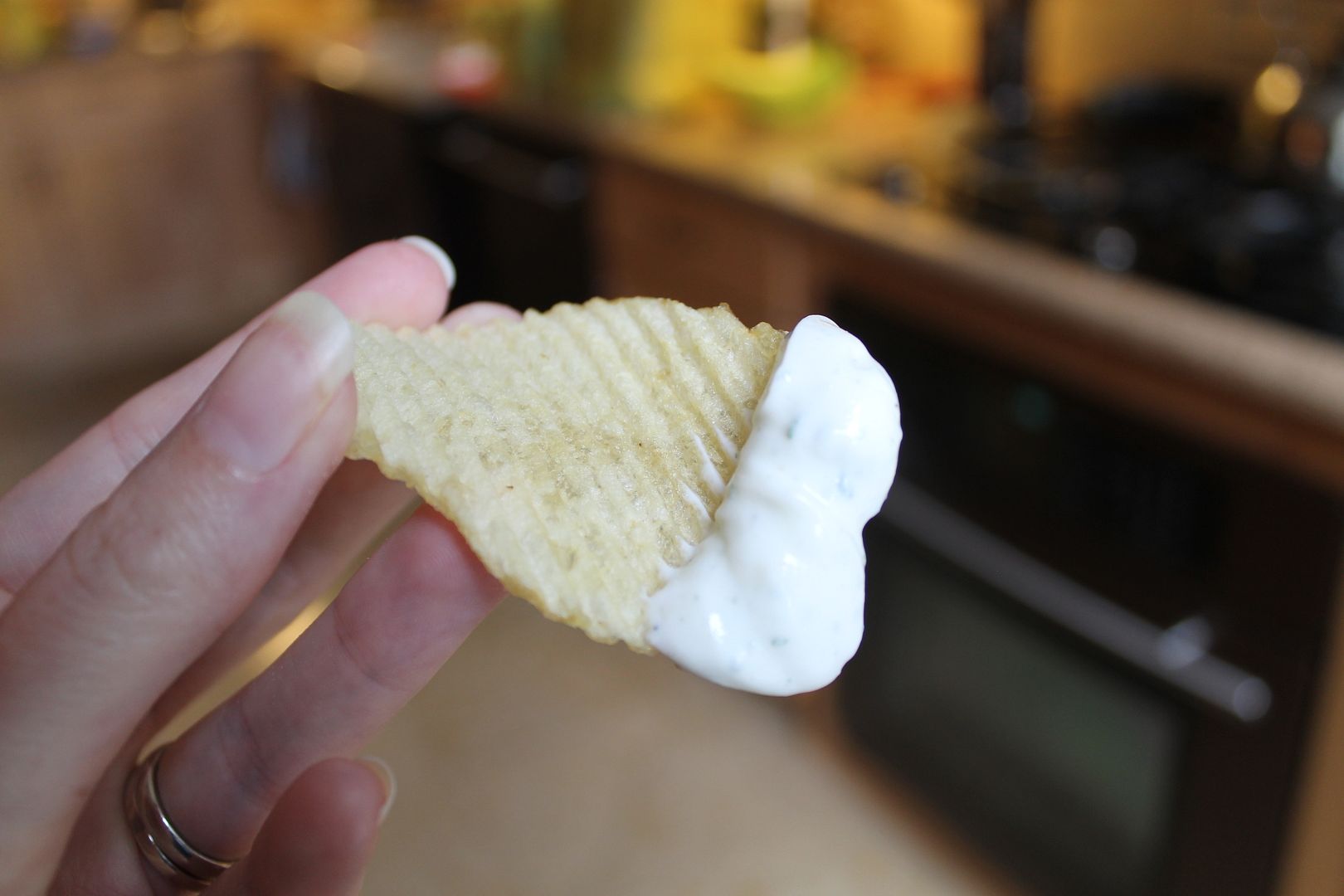 Ingredients:
1 packet ranch dressing mix
1 17-oz. container Greek yogurt
Stir well and serve! I actually made a small serving of this. I used a 6oz container of Chobani plain yogurt and added 1/3 packet of ranch dressing. This is perfect if you just want to make a small serving. I think I'm going to start keeping more ranch dressing mix in the house!
Source:
Mommy Savers
Related posts: