We haven't had pancakes since my husband switched to his new diet. They definitely don't fit the "no grains" requirement. These pancakes do, though!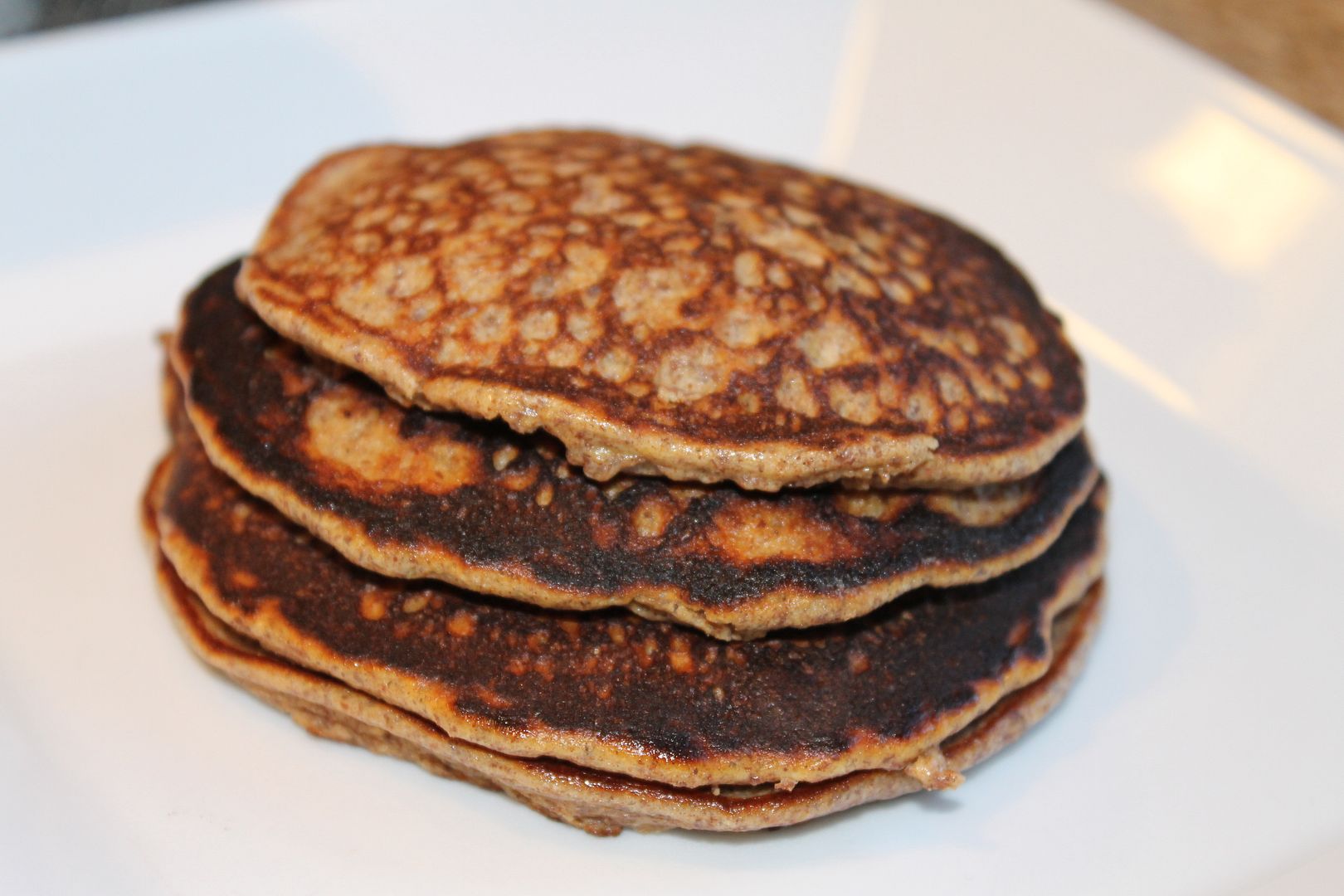 Ingredients:
2 oz cream cheese
2 eggs
1 packet stevia (or any) sweetener
1/2 teaspoon cinnamon
1/4 cup flaxseed meal (not in original recipe)
Directions:
Put all ingredients in a blender and blend until smooth.  Let rest for 2 minutes so the bubbles can settle.  Pour 1/4 of the batter into a hot pan greased with butter or cooking spray.  Cook for 2 minutes until golden, flip, and cook 1 minute on the other side. Don't overcook them like I did!
I adapted this recipe slightly because there were TONS of adaptations listed in the comments section. A few people mentioned that the pancakes were a little too "eggy" for them. I decided to add some flaxseed meal as a few others mentioned. Adding protein powder was another popular option. If I wasn't pregnant, I would have tried the original recipe to give you a review of the real thing, but the baby doesn't seem to appreciate eggs, so I didn't want to risk losing my breakfast.
These were pretty good. I can tell you that the little man absolutely loved them. He gobbled them up! I think they would be great for someone who can't eat regular pancakes. They make a nice substitute for the real thing. I am a huge fan of carbs though. I definitely prefer the real thing.
Source:
I Breathe…I'm Hungry…
Related posts: