I don't know how many of you have had the pumpkin cream cheese at Dunkin Donuts, but believe me, it's amazing. It's easily my new favorite pumpkin discovery this year. Since I can't afford to go to Dunkin Donuts every morning, my husband suggested I find a pumpkin cream cheese recipe on Pinterest. He's so wise.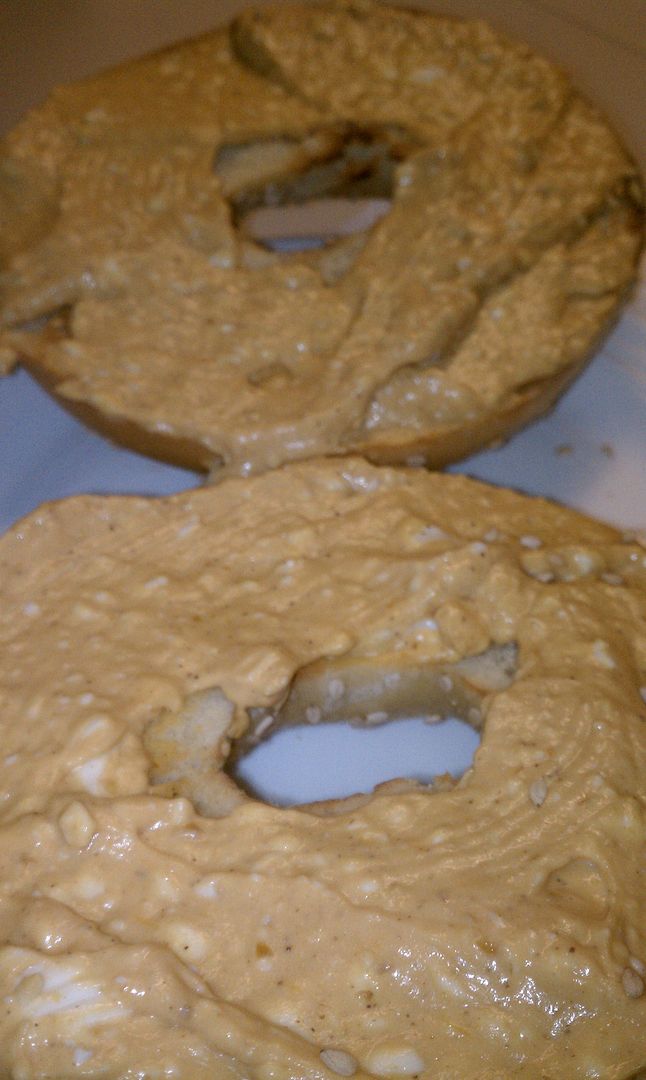 Ingredients:
8oz low fat cream cheese, softened
½ cup canned pure pumpkin
1 1/2 tsp pumpkin pie spice (I only used 1 tsp)
1 tsp vanilla
2 tbsp brown sugar
dash of salt
Directions:
In a large bowl, combine all ingredients and mix until smooth and creamy.
I'll be honest, this isn't nearly as good as the pumpkin cream cheese at Dunkin Donuts. I suppose it will do though. I read through the comments on this recipe and a few people mentioned that too much pumpkin pie spice was used. I started by adding only 1/2 tsp then adding a little more at a time until I got the spice level I was looking for. I suggest you do the same if you make it.
Source:
LaaLoosh
Related posts: