I have officially jumped on the pumpkin bandwagon. Fall has been in the air this week, and I absolutely fell in love with the pumpkin cream cheese at Dunkin Donuts this morning. If you haven't tried this yet, you are missing out. It inspired me to get a jump on some of the pumpkin recipes I have been pinning. I decided to start with the pumpkin butter. What a way to start!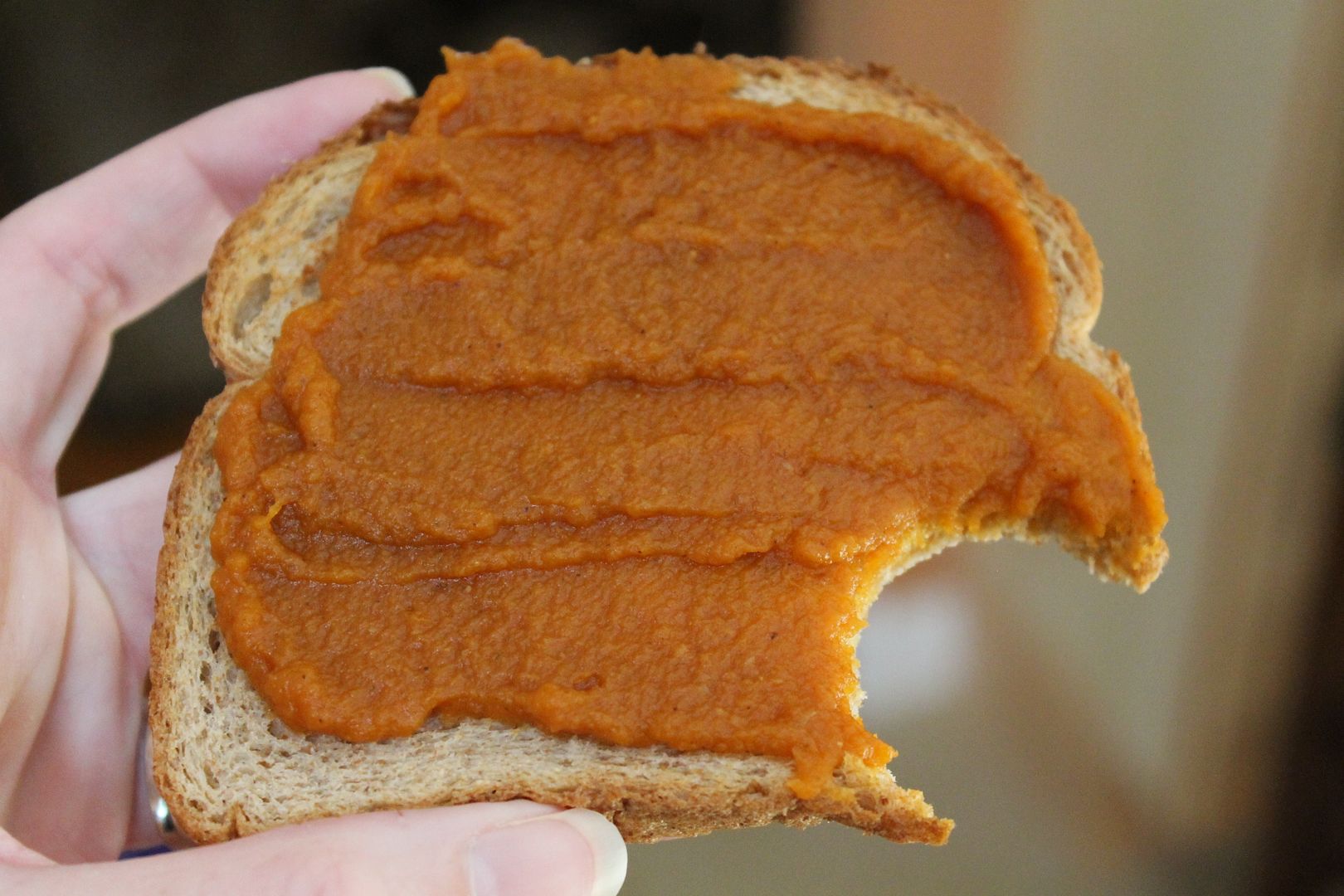 Ingredients:
3 1/2 cups pumpkin puree, or 1 (29 ounce) can
2 tsp vanilla extract
3/4 cup apple cider or juice (I used cider)
1 cup packed brown sugar
2-3 cinnamon sticks (You can also use ground cinnamon instead)
1-2 tsp pumpkin pie spice (to taste)
Directions:
Combine pureed pumpkin, vanilla, apple juice, spices, cinnamon sticks and sugar in a large saucepan; stir well. Bring mixture to a boil. Reduce heat, and simmer for 30 – 40 minutes or until thickened. Stir frequently. Adjust spices to your taste.
Let me first say that my house smelled amazing while this was cooking. I wish it took longer to cook just so I could keep smelling it. Eating it was way better though. I could just lick this from a spoon, but it was awesome on toast too.
This makes a lot and it's probably only good for a week or so in the fridge. I decided to freeze half the batch so it didn't go bad. I can't risk wasting any of it!
Source:
Skinnytaste
Related posts: