It's barely September and I'm already all about the soups. Honestly, I've never made soup on the stove before. All of my soup recipes have always been Crock Pot recipes, so I was afraid this was going to be way too much work. I was wrong! It was easy to make and delicious.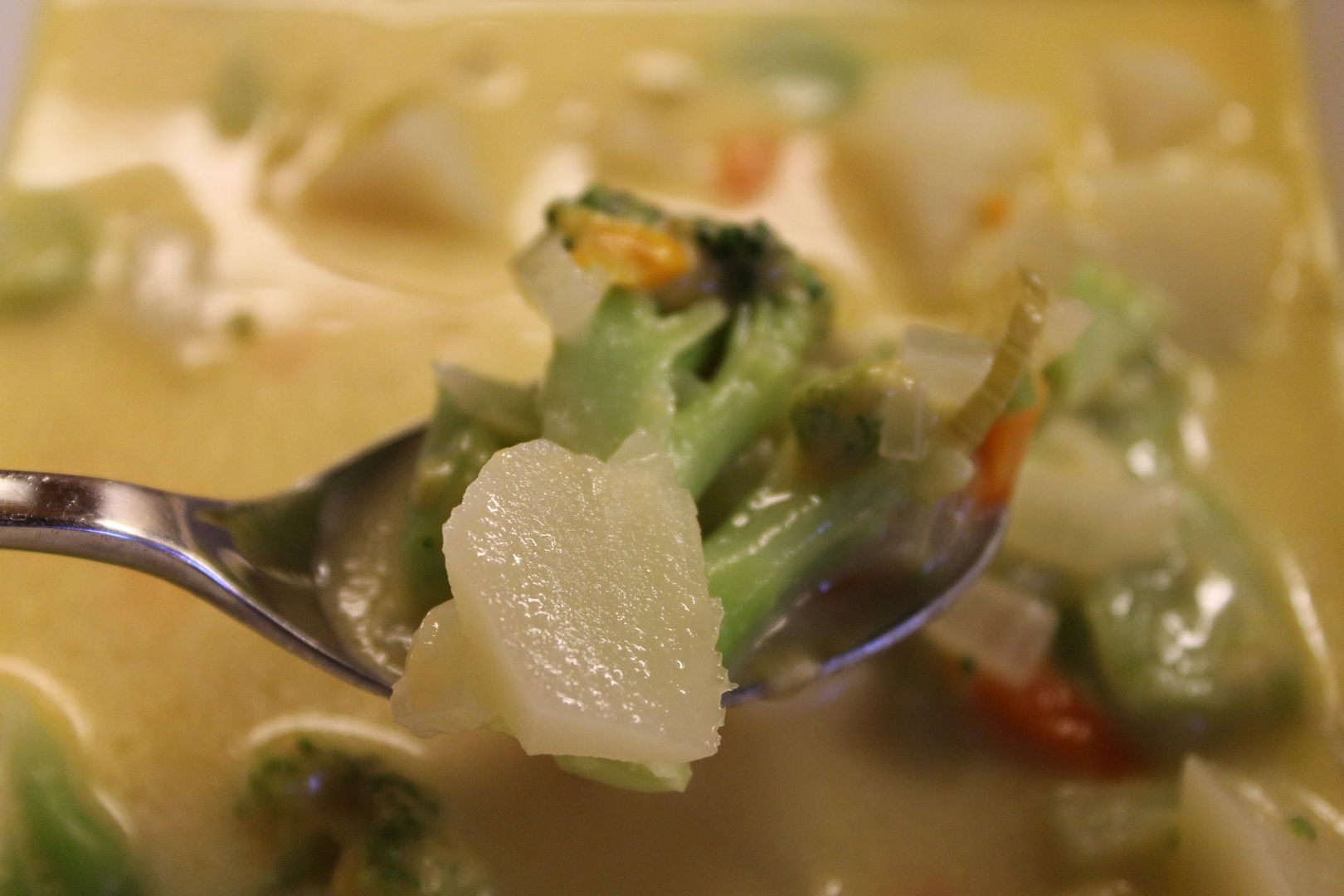 Ingredients:
2 tablespoons butter
1/2 cup chopped onion
1 cup finely chopped carrot
1 stalk celery, finely chopped
1 tablespoon minced garlic
4 cups chicken broth (I used a low-sodium broth)
2 large baking potatoes, peeled and chopped
1 tablespoon flour
1/2 cup water
2/3 cup milk
2 cups chopped broccoli
2 heaping cups shredded cheddar cheese

Directions:
1. Melt the butter in a large soup pot.  Add onions, carrots, and celery and saute over medium heat until tender.  Add garlic and cook 1 or 2 additional minutes.
2. Add chicken broth and potatoes, bring to a boil, and cook until potatoes are tender. The time will depend on how large you cut your potatoes.
3. Mix flour with water, add, and simmer until soup is slightly thickened.  I didn't really notice much thickening here, but maybe I didn't wait long enough.
4. Add milk and broccoli and cook until broccoli is just tender and soup is heated through.  Stir in cheese, allow to melt, and serve.
This was delicious! You definitely need to know what to expect though. This soup is light and vegetable filled. You aren't going to get a thick bowl of broccoli and cheddar soup like you would find at Panera. I thought it would be a little thicker than it was, but it was still tasty. I had this for dinner tonight with some sourdough bread and it hit the spot. I'm quite excited that it made so much because that means plenty of leftovers.
Related posts: