I will tell you that I was a little skeptical of this one. Sure, I love zucchini, but using them in place of a pizza crust? I was doubtful. My expectations were pretty low, and they were blown away.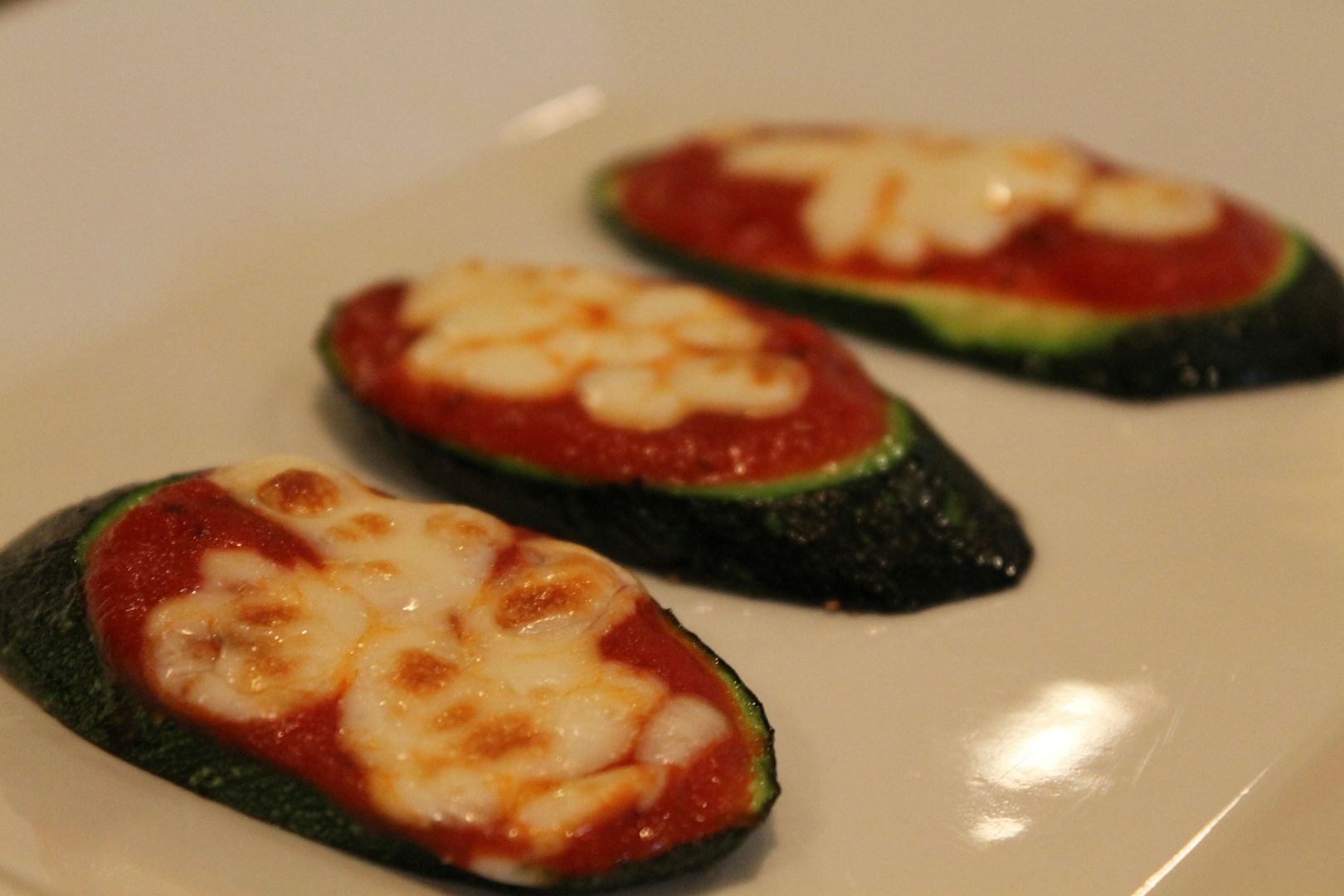 Ingredients:
4 slices large zucchini 1/4″ thick (or 1 medium zucchini cut on diagonal)
Spray olive oil
2 tbsp pizza sauce
1/4 cup part skim mozzarella
salt and pepper
Directions:
1. Cut zucchini about 1/4 inch thick. I used two medium sized zucchini, so I cut them on a diagonal. I got 16 pieces out of my two zucchini.
2. Spray both side lightly with oil and season with salt and pepper. Broil or grill for about 2 minute on each side. Top with sauce and cheese and broil for an additional minute or two.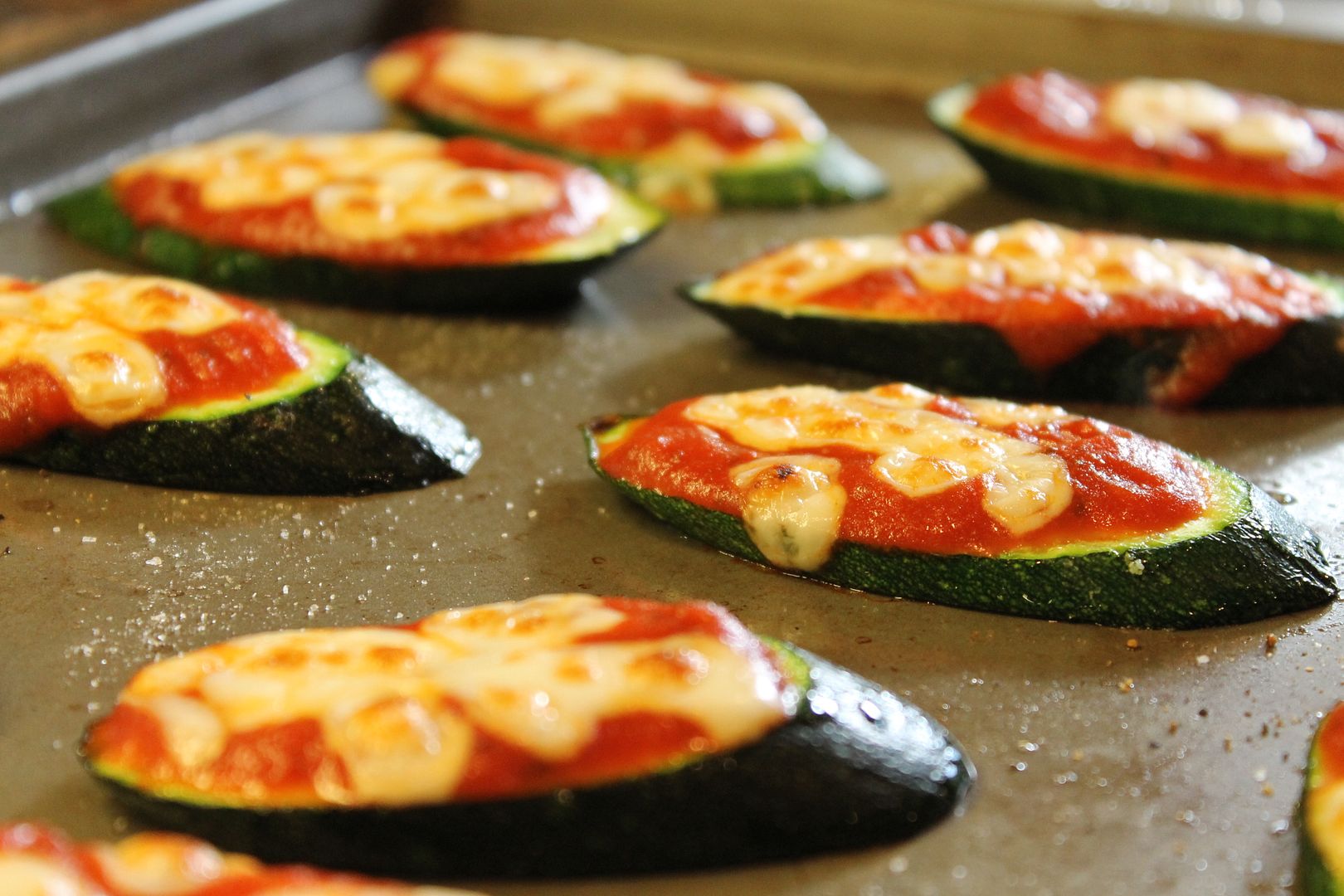 These were a hit with the whole family. I was a little worried that the zucchini would get mushy, but that wasn't the case at all. They had a great texture. This is one of my new favorite zucchini recipes!
Source:
Skinny Taste
Related posts: