Thanks to Pinterest, I have discovered my love for vinegar. A few months ago, I bought the largest jug of white vinegar that I have ever seen and didn't think I would ever need to buy it again for the rest of my life. Now, it's almost gone. This stuff is amazing, and I just found yet another use for it.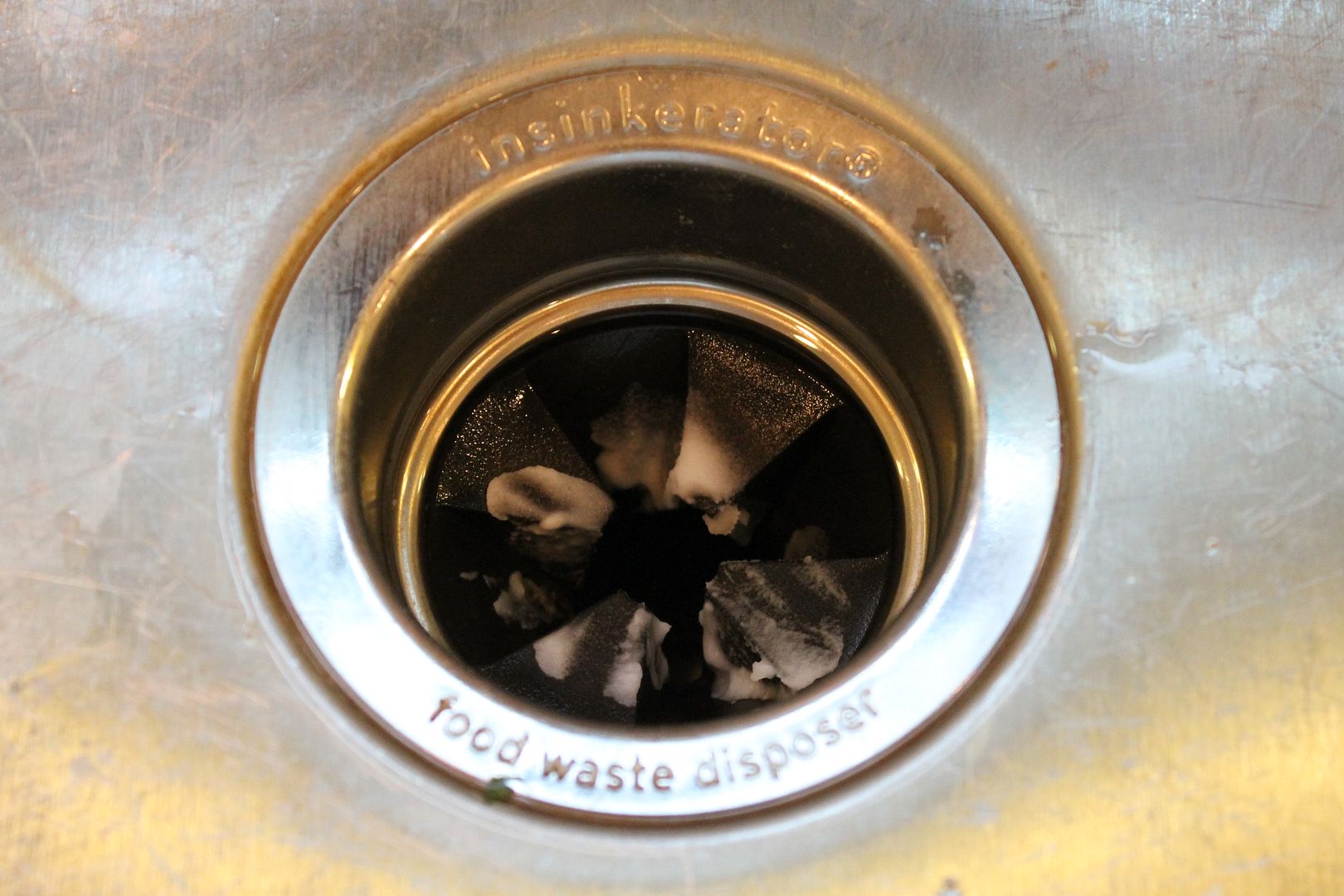 Materials:
White Vinegar
Baking Soda
Hot water
Directions:
1. Run hot water through your garbage disposal for a minute.
2. Turn the water off and pour about 1/4 cup baking soda into the drain.
3. Flip the garbage disposal on for 2 seconds, just to whirl the baking soda inside, and then let it sit for 10-15 minutes.
4. Follow with 1 cup of vinegar. Bubbles should erupt out of your drain. This didn't happen for me, but I definitely heard lots of fizzing action going on.
5. Rinse through one last time with very hot water and run your garbage disposal for 5 seconds.
While it's hard to see inside the garbage disposal to make sure it's really clean, I trust the baking soda and vinegar combo to do the job. This is actually the same method I used for the DIY Drain Cleaner. It didn't work to unclog my drain, but I think it will do a nice job of maintaining my drains so I don't get clogs in the future. Time will tell!
Source:
Crunchy Betty
Related posts: