I love a good smoothie, but I've never had an oatmeal smoothie before. Oatmeal is so good for you and it makes this smoothie a little more substantial. It would be great for breakfast because it held me over for quite a while.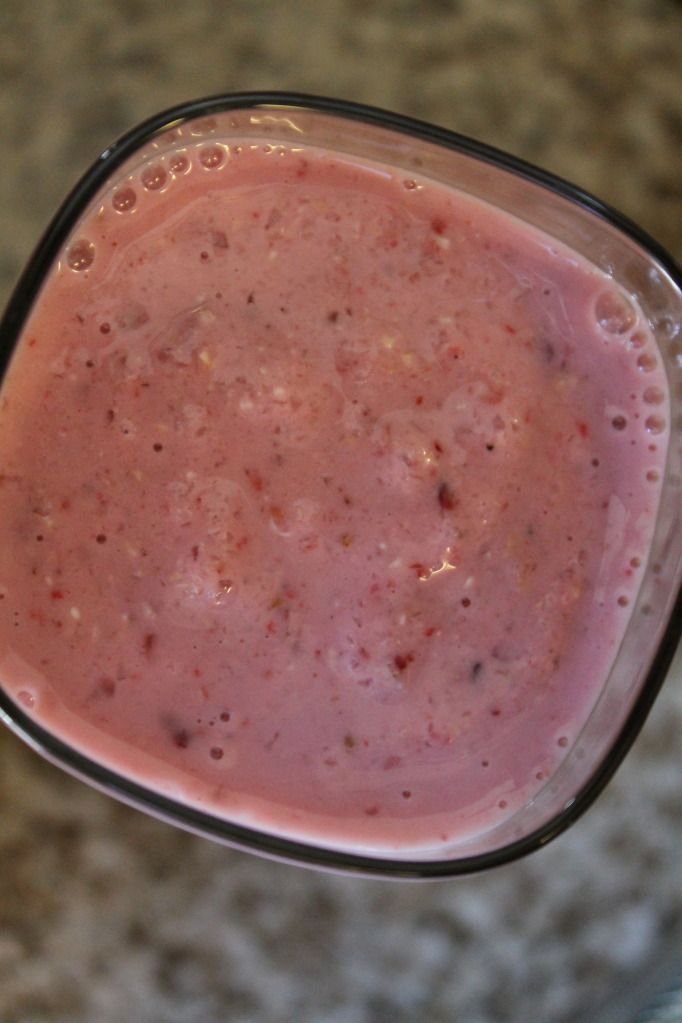 Ingredients:
1 cup ice
1/2 cup frozen raspberries (I used mixed berries)
1/2 cup plain lowfat yogurt (I used Strawberry Chobani)
1 banana
1/2 cup old-fashioned rolled oats
1 tablespoon honey
1 cup coconut water (or other liquid, such as juice)
Directions:
Place ice and raspberries in the bottom of blender, and all other ingredients on top. Blend until completely smooth. Serve.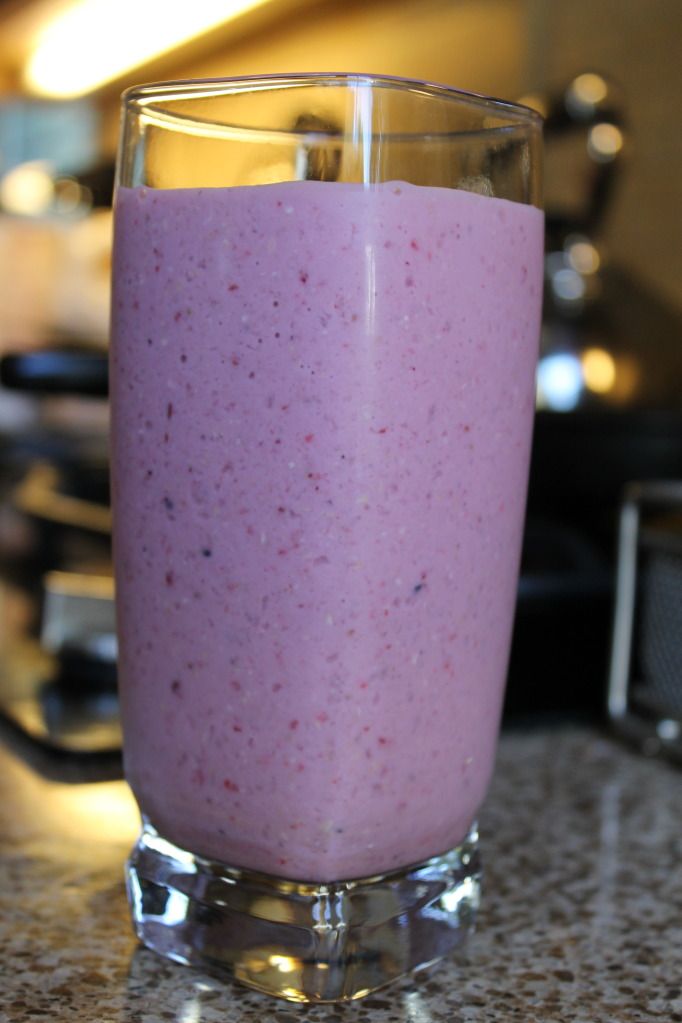 My only suggestion would be to add your liquid slowly. I started with a half cup of water and didn't end up using that much more to reach the consistency I wanted. This is definitely a great smoothie though and I will be making it again for sure.
Source:
Martha Stewart
Related posts: