I love me some avocado. What do I love even more than avocado? Guacamole! When I saw that this recipe included most of the ingredients for guacamole, I was all over it.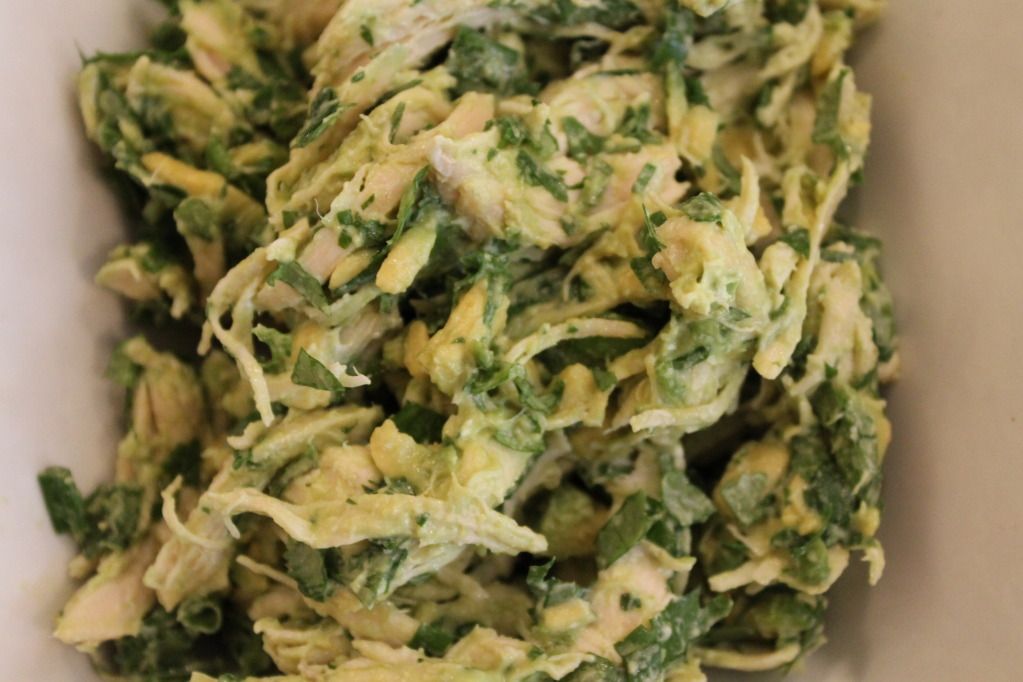 Ingredients:
Chicken breasts – cooked and shredded
Mayo (I used a heaping spoonful of Plain Chobani instead)
Avocado (I used one but you could definitely add another)
Cilantro (I used half a bunch)
Lime (I used one)
Green onion (I used three)
Salt
Pepper (If desired)
Directions:
1. Combine all ingredients and mix well.
This recipe didn't say how much of anything to use, so that was a little frustrating. You really do want it to match your taste though, so you'll want to play around with some of the measurements anyway. It's a definite winner though. You can serve this plain, on sandwiches, with chips…the possibilities are endless!
Source:
Becoming Betty
Related posts: