We just had a baby shower today for my dear friend, Megan. When I saw these little diaper babies, I knew they would be making an appearance in her gift. How cute are they?!
Materials:
Diapers (I used size 1 – You probably don't want to use anything much bigger.)
Washcloths
Infant socks
Rubber bands or tape
Directions:
1. Roll your diapers and secure them with a pin or rubber band.
2. Swaddle your diaper in the washcloth, then roll the sock to use it as the hat.
3. Draw little eyes or you can glue little eyes on if you have them.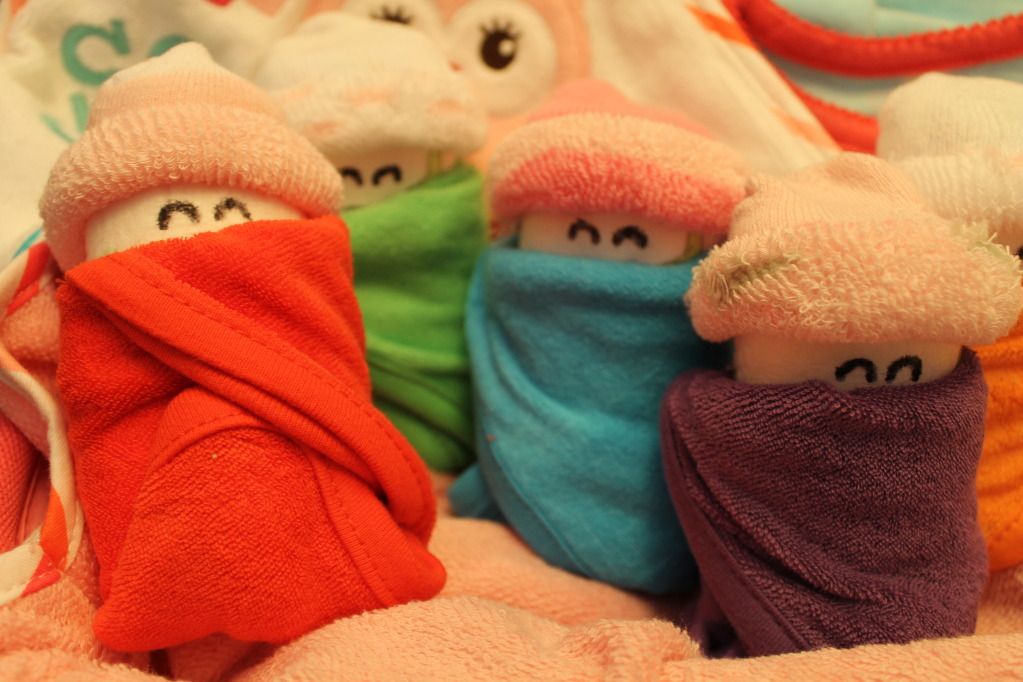 She gives great step by step directions with photos in the original pin too if you need them. They are really easy to make and they were a big hit. The momma-to-be loved them!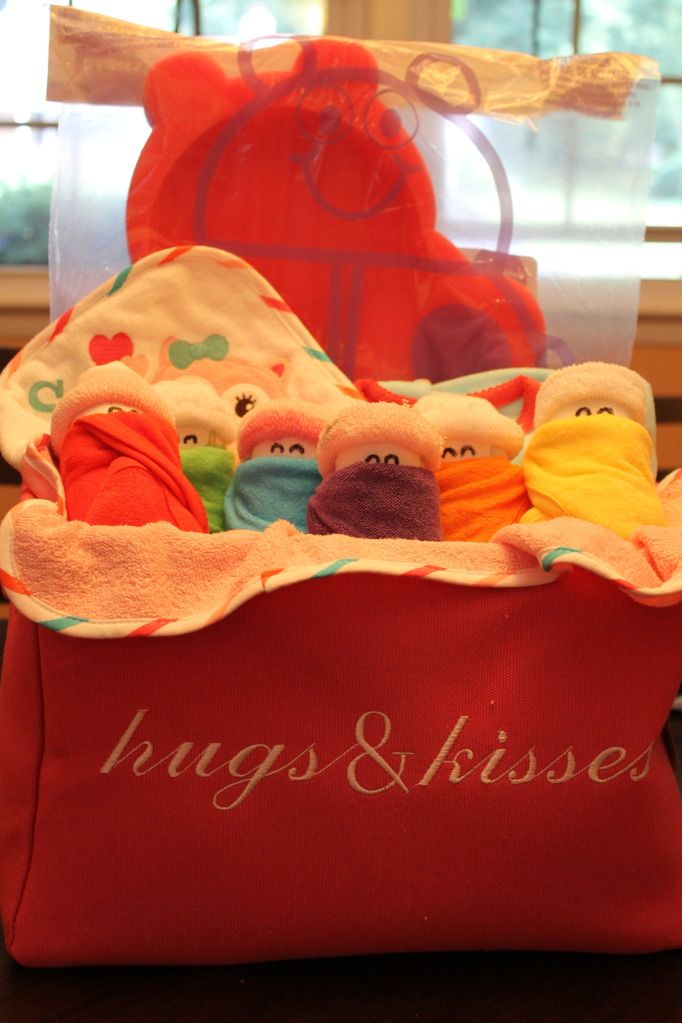 Source:
PharMa
Related posts: