Here we go again with another cookie dough recipe. Is there such a thing as too many cookie dough recipes? I didn't think so.
Meet the Peanut Butter Cookie Dough Brownie.
Isn't she beautiful? I brought these babies to a barbeque today and they were a hit! You'll definitely want to try these.
Ingredients:
9×13 pan of brownies, baked and cooled (I used Ghirardelli Chocolate Supreme Brownie Mix.)
1/4 cup salted butter, softened
1/2 cup peanut butter
1/2 cup granulated sugar
1 cup brown sugar
1/4 cup + 2 tablespoons milk
1 tablespoon vanilla extract
2 cups all purpose flour
1 & 1/4 cups Pretzel M&M's (While I love these, ShopRite was out. I used mini chocolate chips instead.)
Directions:
1. With an electric mixer, cream the butter and peanut butter until smooth, about 1 minute. Add the sugars, and continue creaming until light and fluffy, about 1 minute more. Add the milk and vanilla, and mix until smooth. Add the flour, and continue to mix at low speed until fully combined. Stir in the M&M's or chocolate chips.
2. Spoon the cookie dough onto the cooled brownies and spread gently into an even layer. This is tricky. I flattened it out into a few cookie dough pancakes to make it easier to spread on. Slice into squares and serve. These are great chilled, but they are still good at room temperature.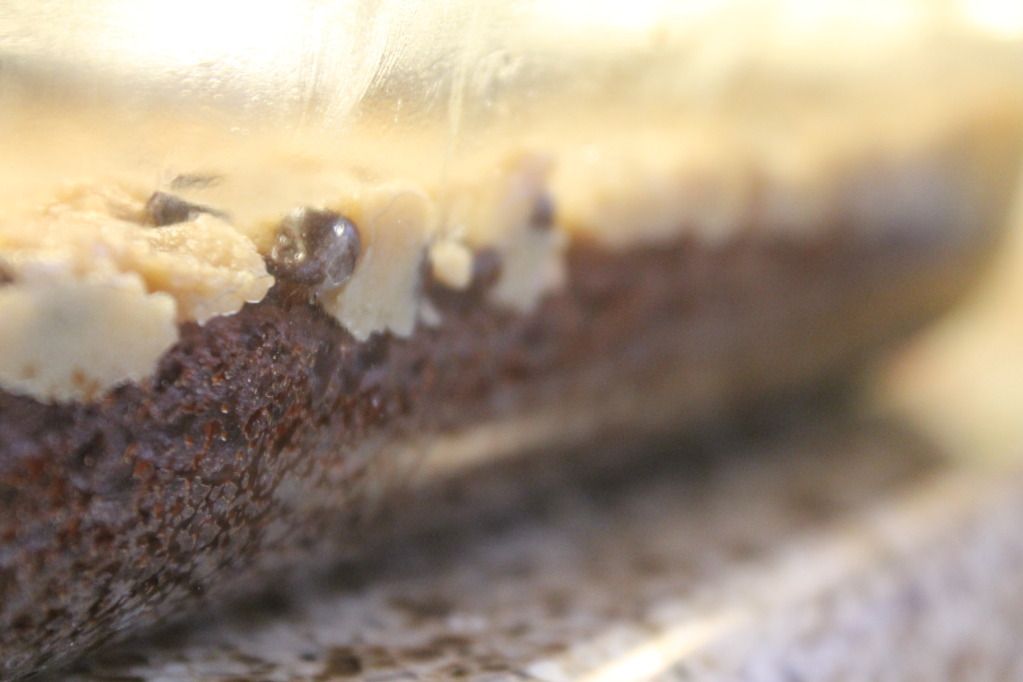 I have to compare these to my all time favorite Pinterest recipe, the amazing Cookie Dough Brownies. While I enjoy the hint of peanut butter in these brownies, I still prefer the originals. These are so rich that you can really only have one. I could literally eat the entire tray of the Cookie Dough Brownies in one sitting. Don't get me wrong, these are still delicious. They are easier to make too since you are just using a box brownie mix instead of making them from scratch. You really can't go wrong either way.
Source:
The Nonpareil Baker
Related posts: