Chocolate Chip Cookie Dough Frozen Yogurt. Do I really need to say anything else? We aren't talking frozen yogurt with chunks of cookie dough in it. We're talking straight up cookie dough frozen yogurt. My mind has been blown.
Ingredients:
½ cups Unsalted Butter, Softened
½ cups Packed Dark Brown Sugar
¼ cups Granulated Sugar
2 teaspoons Vanilla Extract
1 cup All-purpose Flour
¼ teaspoons Baking Soda
¼ teaspoons Salt
¾ cups Mini Chocolate Chips Or Chunks (I used dark chocolate chips. Mmmm!)
1 cup Vanilla Yogurt (I used Vanilla Chobani)
Directions:
1. In a mixing bowl, beat the butter and both sugars together until light and fluffy. Add vanilla and beat until combined.
2. In a small mixing bowl, whisk together the flour, soda and salt. Add the chocolate chips or chunks and stir.
3. Add the flour and chocolate mixture to butter mixture and fold in gently. Add yogurt and stir again.
4. Place in a container and cover with lid. Freeze until set, preferably overnight.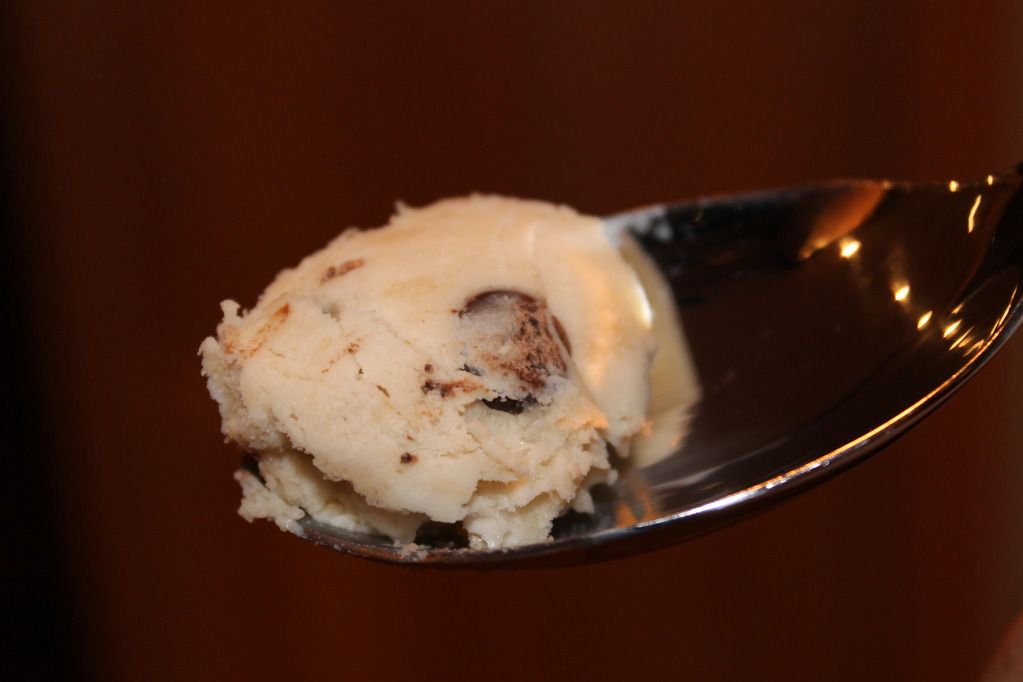 This is seriously ridiculous. Seriously. Make it and make it soon.
Source:
Tasty Kitchen
Related posts: