I don't know about you, but my brushes always end up laying around on the sink or on the dresser. It pretty much drives me crazy. I'm one of those people that likes everything to have a place. I was all about these Tin Can Hairbrush Holders.
Materials:
Mod Podge
tomato paste can
scrapbook paper
Directions:
1. Remove the top and bottom from the tomato paste can. Carefully peel off the label. Keep it in tact if you can. It makes a great template when you need to cut your scrapbook paper.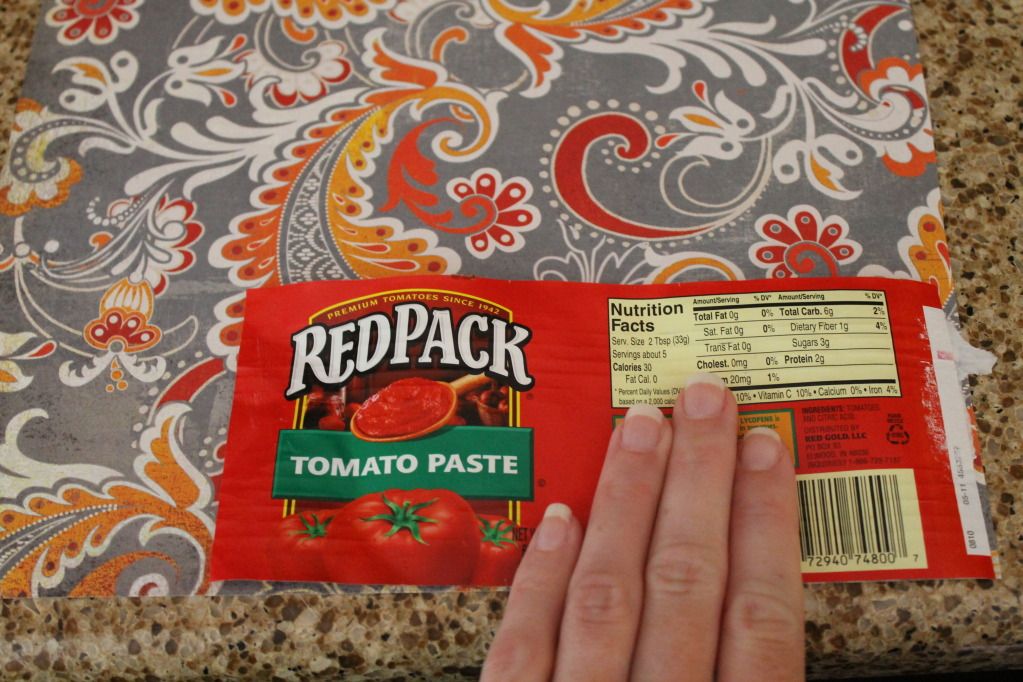 2. Cut the scrapbook paper to fit your can. Coat the can in Mod Podge, then wrap the paper around your can. Allow this to dry for about 15 minutes then apply a top coat or two.
3. To attach my can to the wall, I used the adhesive strips from my Command hooks. It worked perfectly!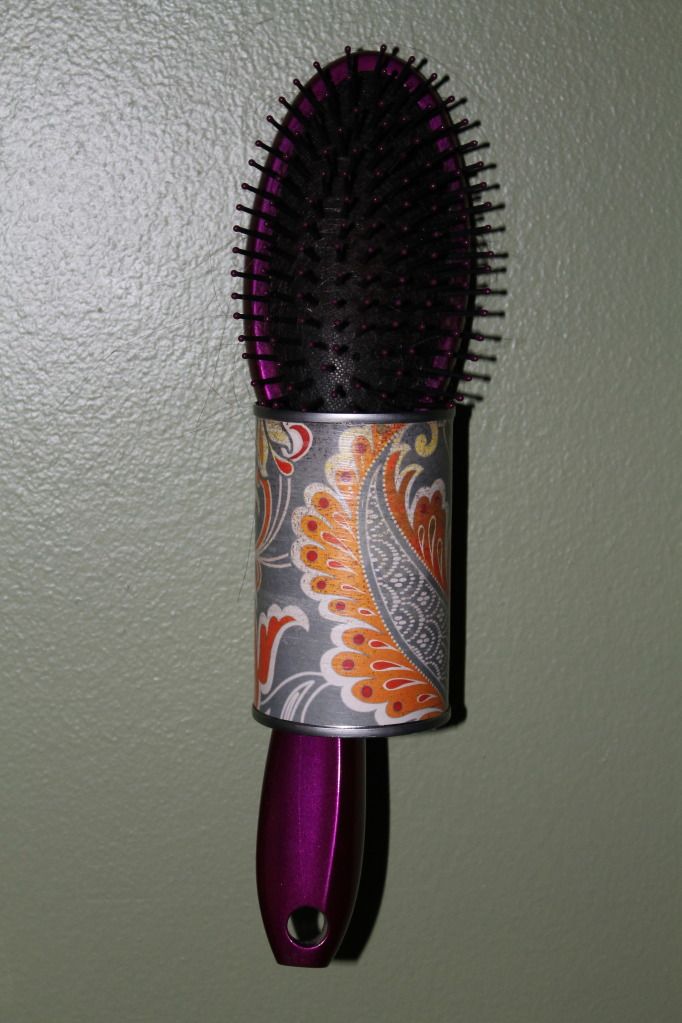 Honestly, I was going to put this on the inside of our bathroom cabinet, but it looked so nice that I put it right on my bedroom wall next to our dresser. I love it!
Source:
The Creative Imperative
Related posts: