It was a rainy day here today, so I had to tap into my rainy day pins for the little man. We decided on this fun Contact Paper Window Decor and it was a hit!
Materials:
Tissue paper
Glitter
2 sheets of contact paper
Any other fun materials you want to smash between the sheets of contact paper!
Directions:
1. Prepare your materials. This wasn't in the pin, but I decided to let the little man shred the tissue paper into small pieces. I wasn't going to cut them all up with scissors. He enjoyed ripping them up way too much!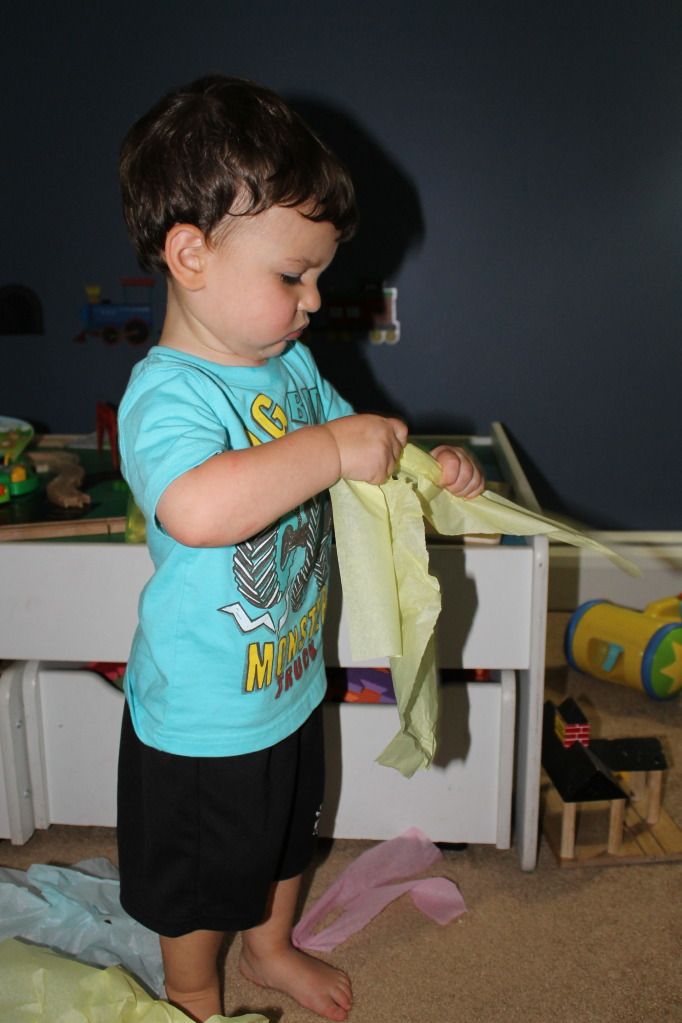 2. Spread one piece of contact paper out on a table, sticky side up. Let your little one go to town. Sprinkle some glitter, slap down the tissue paper, or anything else their little hearts desire.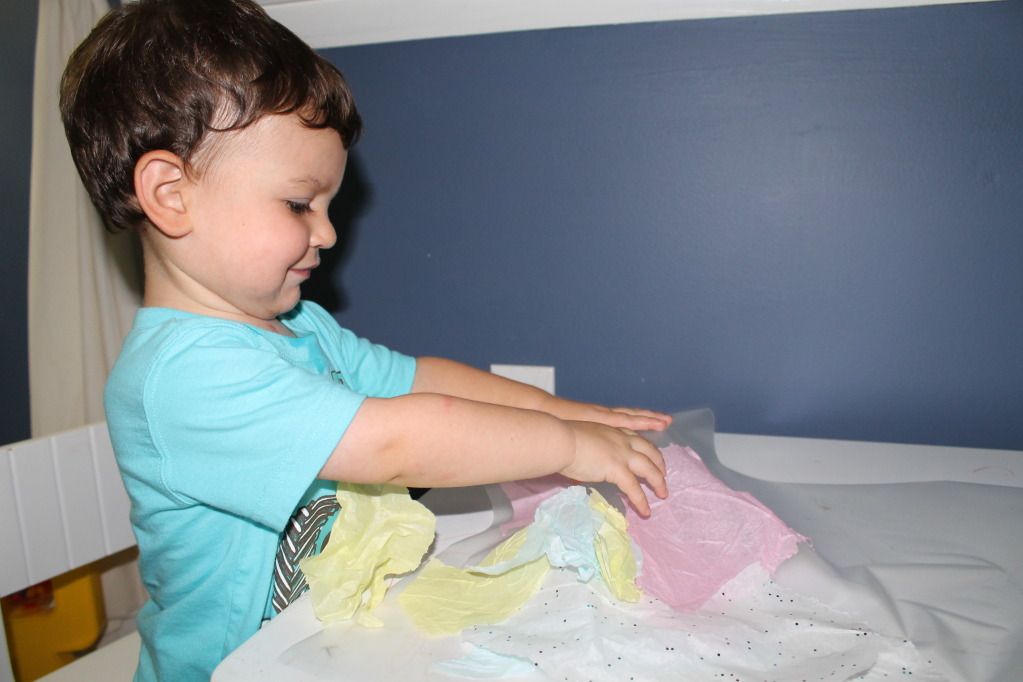 3. When they are done with their creation, cover their work with the other sheet of contact paper. We had to do some smashing to get it nice and flat.
4. Cut out shapes, letters, etc. The original pin featured shamrocks because it was around St. Patrick's Day. We've been working on shapes recently so I decided to cut out various shapes with ours. Tape them to the window and enjoy!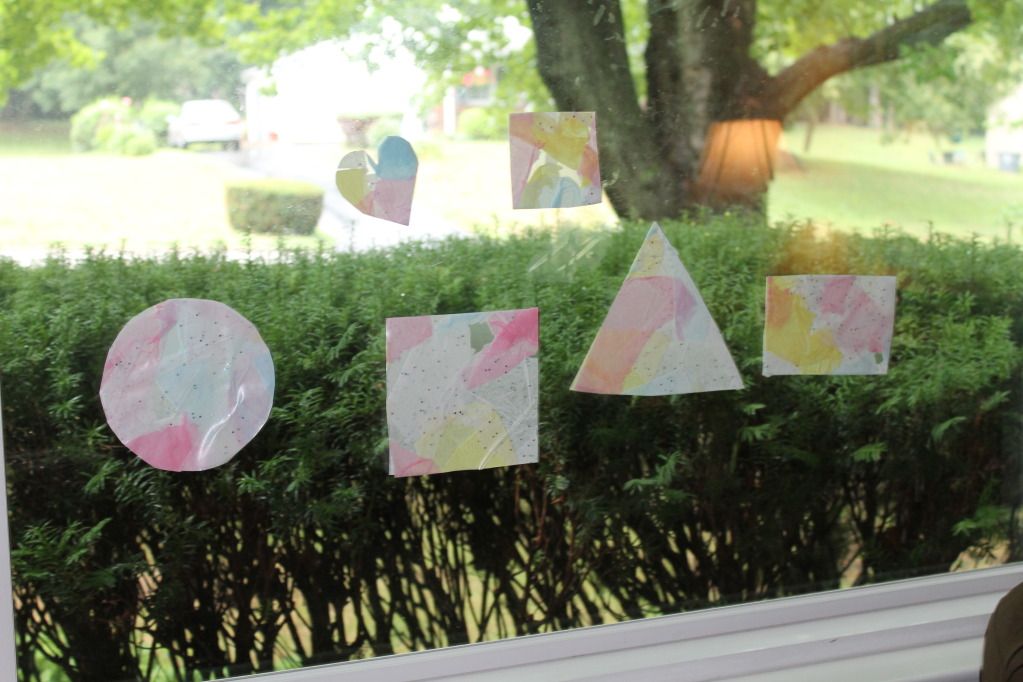 Source:
Hands On: As We Grow (50 Activities Just for Your Toddler)
Related posts: