We don't have very hard water around here, but I do still get nasty stains around my faucets. I'm pretty sure we all do. I usually use the Method bath scrub to clean my sinks, but it's really hard to completely get rid of these stains. If there's one thing Pinterest has taught me, it's the power of vinegar.
Soak a paper towel in white vinegar, wrap it around your faucet, and let it sit for about an hour.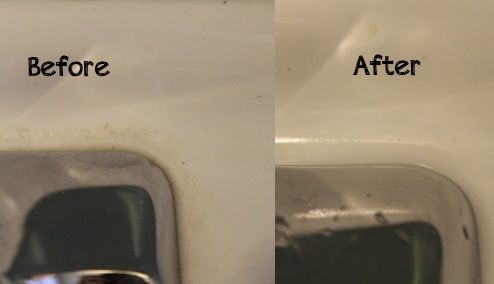 Wow! I literally didn't even need to scrub these! I just wiped the gunk away with a paper towel. Amazing! I love white vinegar more and more every day…and Pinterest.
Source:
The Thrifty Home
Related posts: