I saw this pin and suddenly realized I hadn't made zucchini bread yet this summer. I love zucchini bread and can't believe I almost forgot to make it. I knew I wanted to try this recipe while I was at it. I have added chocolate chips to my zucchini bread before, but I've never made anything this chocolatey with zucchini.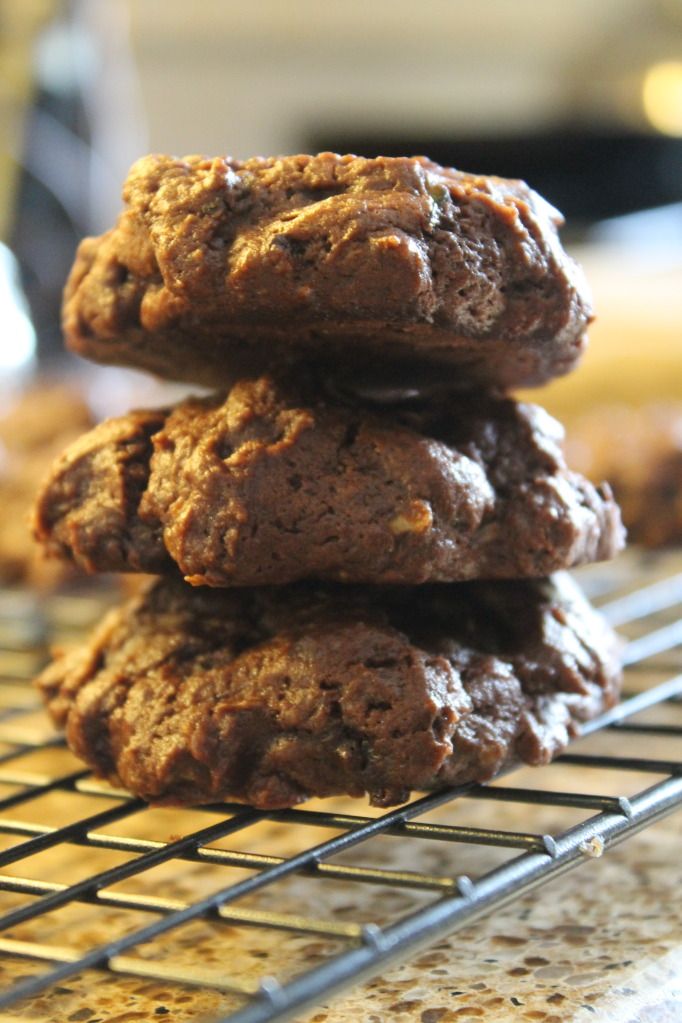 Ingredients:
1 1/4 cups all-purpose flour
1/4 teaspoon baking soda
1/4 teaspoon salt
5 tablespoons unsalted butter
1/2 cup Dutch process cocoa (I didn't have Dutch process, but they still turned out great.)
2/3 cup granulated sugar
1/3 cup packed brown sugar
1/3 cup plain Greek yogurt (I used Chobani.)
1 teaspoon vanilla extract
1/2 cup finely shredded zucchini – patted dry
1/2 cup semi-sweet chocolate chips
Directions:
1. Preheat oven to 350°. Line a large baking sheet with a Silpat or parchment paper and set aside. I don't use liners and didn't have any problems.
2. In a medium bowl, whisk together flour, baking soda, and salt; set aside. Melt butter in a large saucepan over medium heat. Remove from heat; stir in cocoa powder and sugars. The mixture will be thick and resemble sand. Add the yogurt and vanilla extract. Stir until smooth.
3. Add flour mixture, stirring until moist. Stir in zucchini and chocolate chips.
4. Drop by level tablespoons 2 inches apart onto prepared baking sheets. Bake for 10 minutes or until almost set. Cool on baking sheet for 2-3 minutes or until cookies are firm. Remove cookies from sheet and cool completely on wire racks.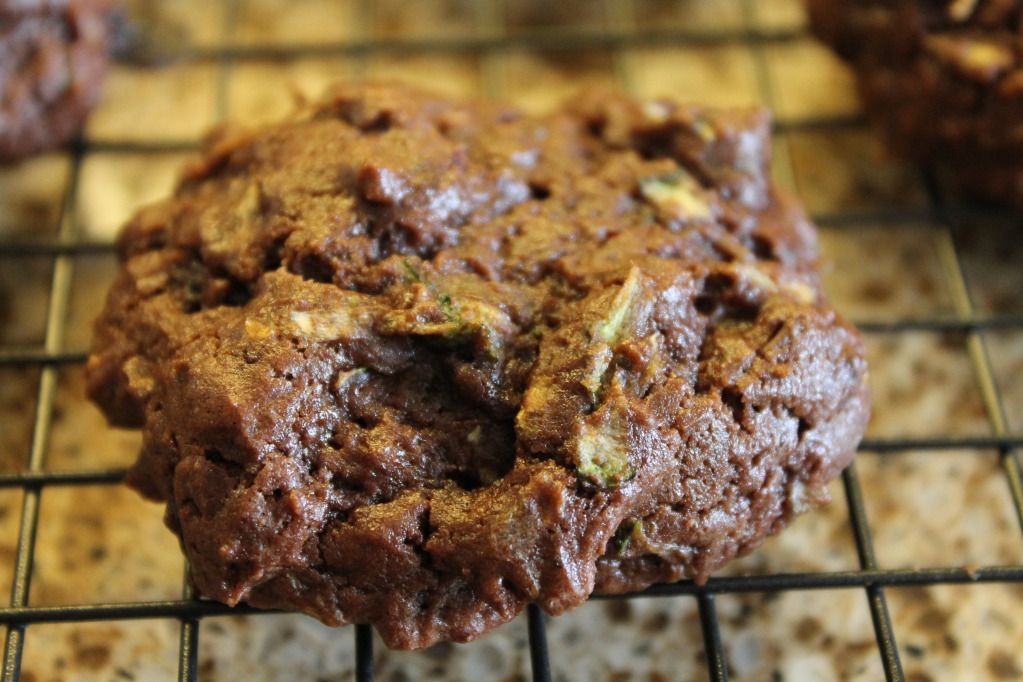 It took mine about 13 minutes to bake. It was a little tough to tell when they were done, but I pulled them out at just the right time. Just keep an eye on them after 10 minutes. These are really moist and delicious. They really do have a fudge-like texture. And the zucchini and Greek yogurt made me feel a little better about going back for more.
Source:
Two Peas and Their Pod
Related posts: