I didn't think angel food cake could get any better, but then I tried this recipe. Adding a can of pineapple to angel food cake mix is pure genius.
Ingredients:
1 (16 ounce) package angel food cake mix
1 (20 ounce) can crushed pineapple with juice
1 (12 ounce) container frozen whipped topping, thawed
Directions:
Preheat oven to 350 degrees F. Spray a 9×13 inch pan with oil spray.
In a large bowl, combine cake mix and pineapple (with juice). Mix until well blended.
Pour batter into prepared 9×13 inch pan. Bake at 350 degrees F for 25 minutes or until golden brown. Let cool.
Serve with whipped topping.
The only problem that I ran into was that the cake collapsed in the middle.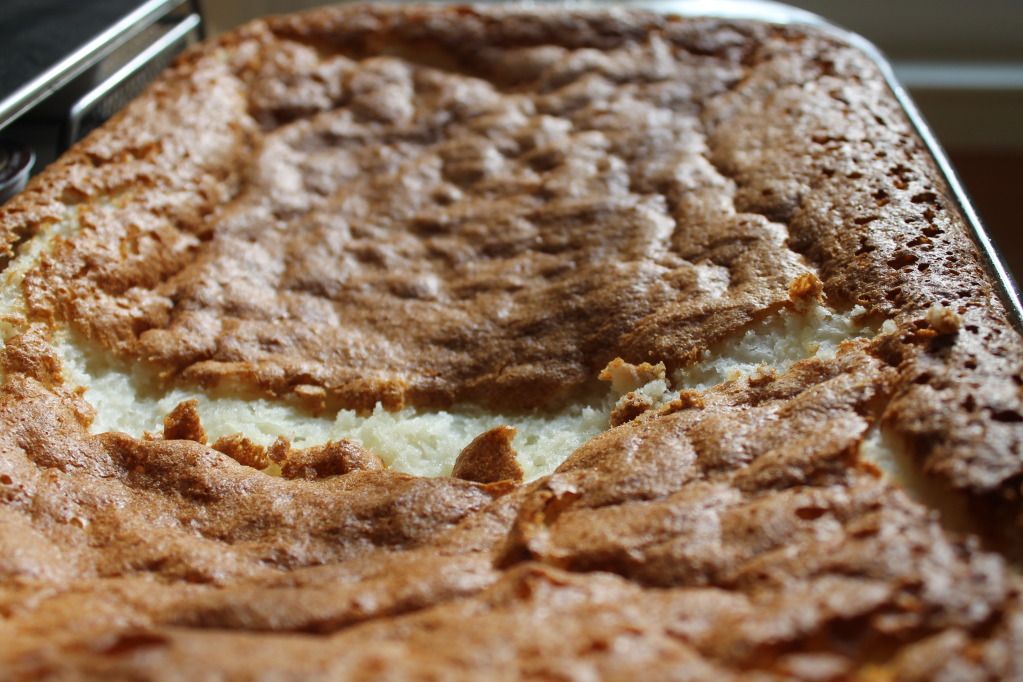 I thought it was strange that I wasn't baking it in a bunt pan, but I went with it. Maybe I'll try that next time and see how it goes. Other people reported having the same problem. Luckily, that had no impact on the taste. It was still delicious!
Source:
All Recipes
Related posts: