Why do bath toys have holes in them? Squirt toys I understand, but rubber ducks? What's the purpose? They just fill the toys with disgusting mildew. Luckily, there's an easy way to get rid of this nastiness.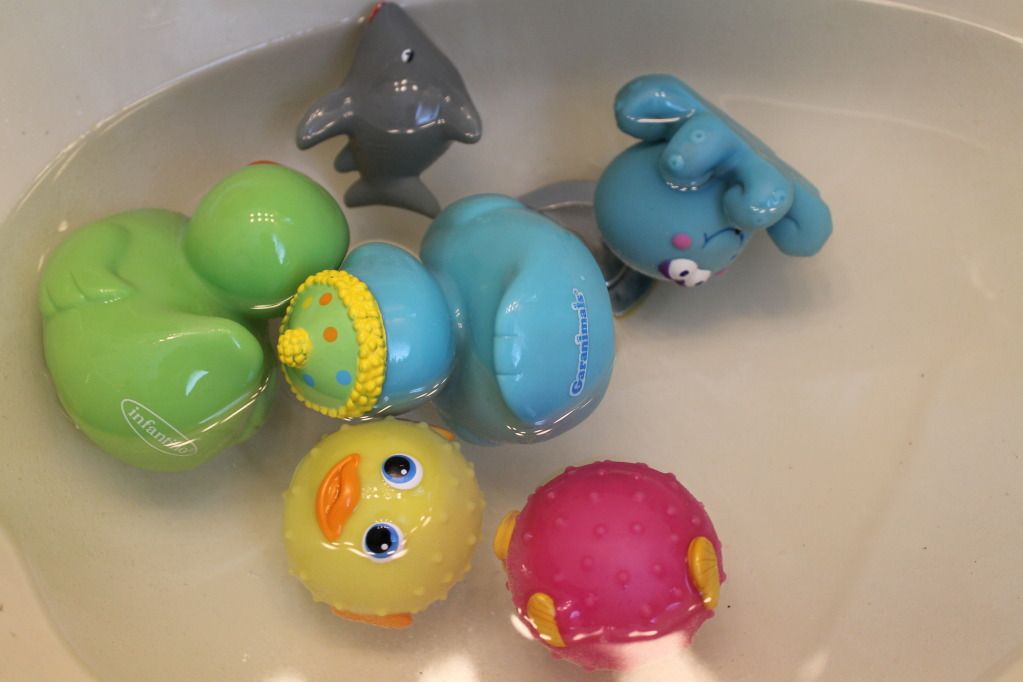 Directions:
Mix 1/2 cup vinegar with a gallon of water. The sink is a great place to mix your ingredients. Soak the toys for one hour, then scrub and rinse well. Bleach is also an option, but I didn't try that. You can use 3/4 cup of bleach with a gallon of water.
This worked really well! Check out all the gunk that came out of his toys: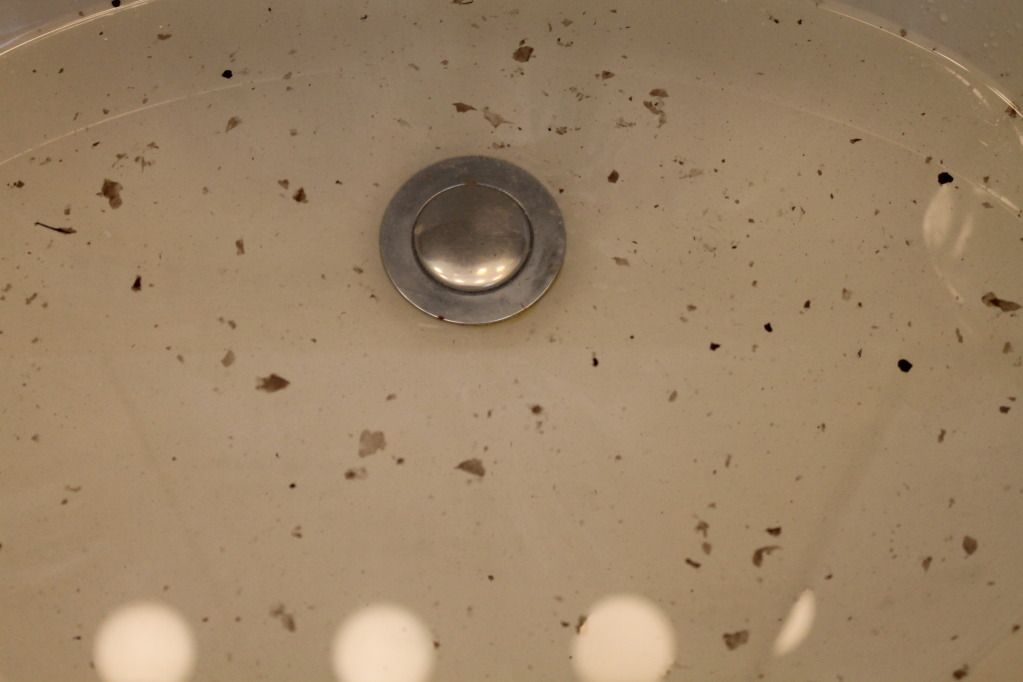 GROSS!! I'll be doing this every month or so to keep them clean. The squirting toys were the biggest problem. The pin also suggesting putting some hot glue dots over the holes of the bath toys to prevent having this problem again. I'm thinking of doing this. The little man doesn't use them as squirt toys anyway so he won't even notice if the holes are closed off. It's worth it to keep the mildew away!
Source:
We Love Being Moms
Related posts: