Another caprese salad? Don't mind if I do! When I was making the Quinoa Caprese Salad a few weeks ago, I was actually tempted to add balsamic vinegar to it. What's caprese without oil and vinegar after all? I really wanted to try the recipe as it was though, so I held off. Then, I discovered this tasty dish thanks to my friend, Jeannine. And this one definitely wins!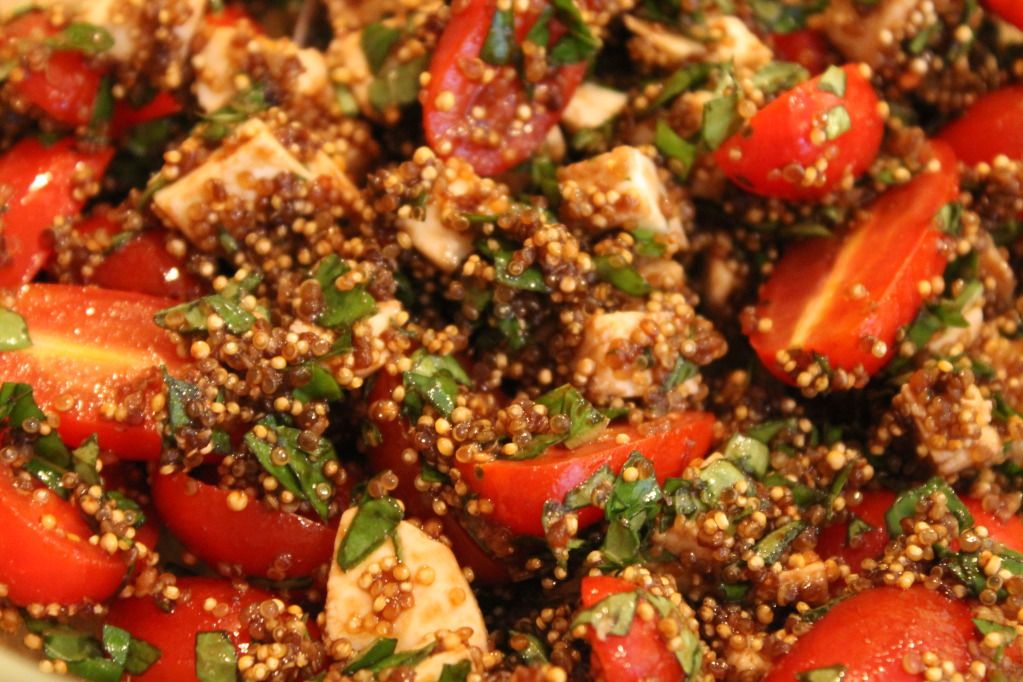 Ingredients:
1/4 cup quinoa
1/2 cup water
1 tbsp balsamic vinegar
1/2 tbsp honey
pinch of salt
1 mozzarella cheese stick (I used an ounce or two from a mozzarella ball.)
30 or so basil leaves
15 grape tomatoes halved
Directions:
1. Put the quinoa, water, vinegar, honey and salt in a small pot. Bring to a boil then cover and lower to a simmer until all the liquid is absorbed. This usually takes about 20 minutes.
2. While the quinoa is cooking, prep the other ingredients. Chop the basil, halve the tomatoes and cut the cheese.
3. When quinoa has finished cooking, scoop it into a bowl. Top with the rest of the ingredients and toss everything together.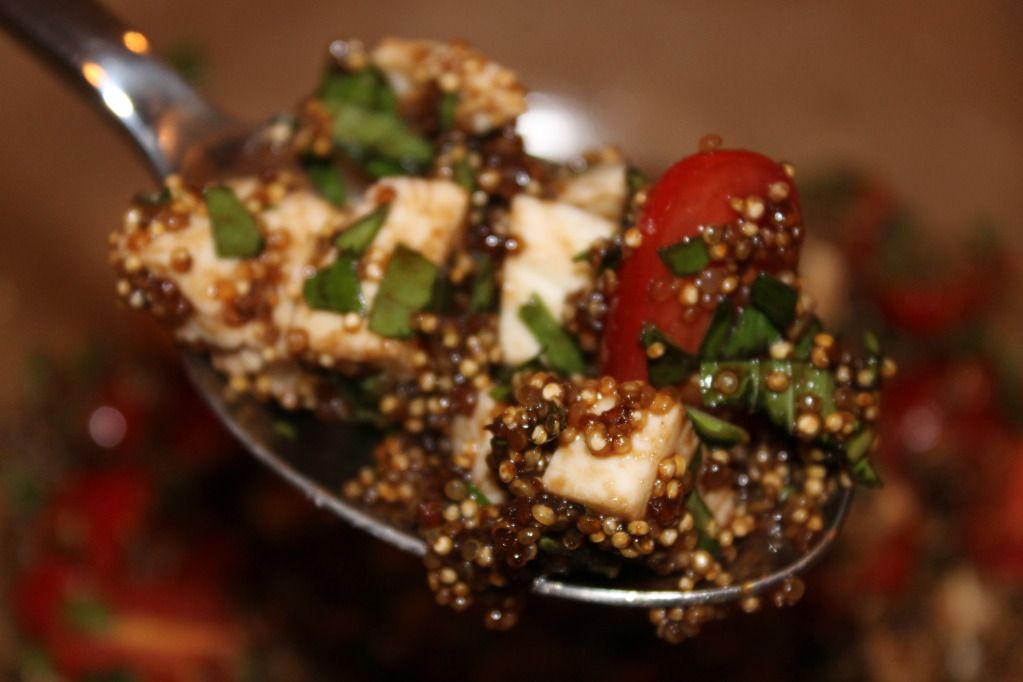 The only problem I had with this dish is that the quinoa was a little harder than usual. I don't know if it's because of the honey, or because I somehow messed up on the cooking. I've never had a problem under-cooking quinoa before though. The flavors were absolutely delicious though. I will be making this again soon and often!
Source:
Green Lite Bites
Related posts: