I love a good smoothie. I usually don't follow a recipe. I'll just dump some fruit, yogurt, ice, and whatever else looks good into the blender. This one looked too good not to try. Honestly, I don't even like ginger so I didn't include that, but this was still tasty.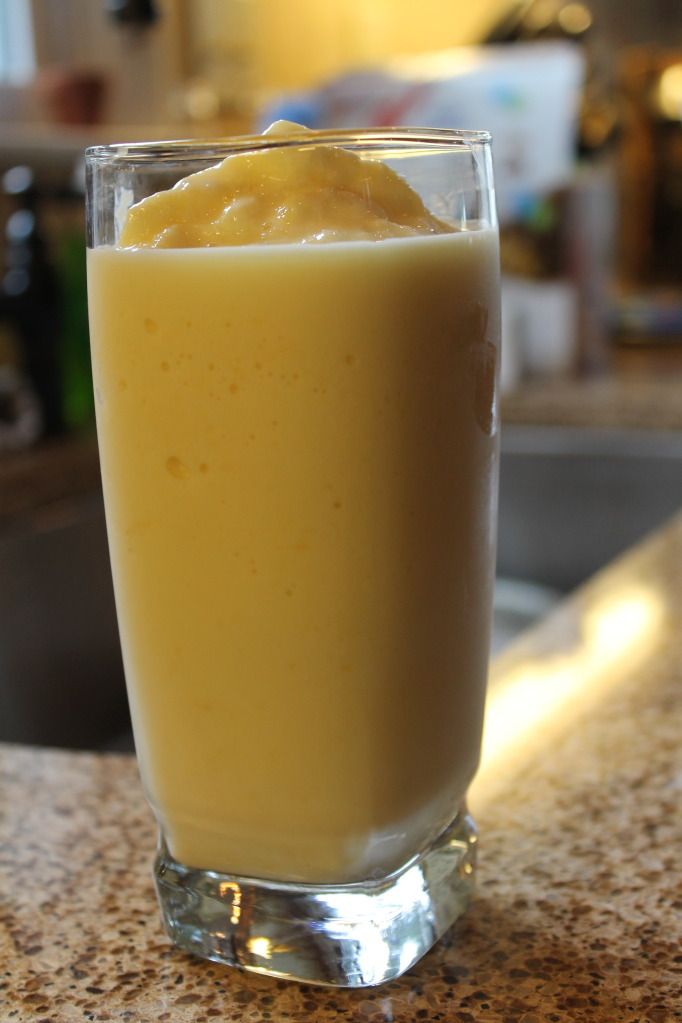 Ingredients:
1 1/2 cups diced fresh pineapple (I used frozen pineapple.)
1 banana
1/2 cup Greek yogurt (I used plain, but I'm using a fruit flavored one next time.)
1 Tbsp. grated fresh ginger
1/2 cup ice
1/2 cup pineapple juice or water (I used water.)
Directions:
Blend all ingredients together in a blender until smooth.  Serve immediately.
This was good even without the ginger. Because I used frozen pineapple, I didn't use ice. I always use frozen fruit in my smoothies for this reason. I used plain Greek yogurt because I was out of pineapple, but I'm definitely using pineapple Chobani next time. It will add a little more sweetness than the plain did.
Source:
Gimmie Some Oven
Related posts: