I love a good Crock Pot meal. We have been spending a lot of time at the shore, so it's great to be able to throw dinner in the Crock Pot before heading to the beach and having a hot meal ready to go when we get back. I don't really make fajitas very often, but I will be making them way more often now! This recipe couldn't be easier.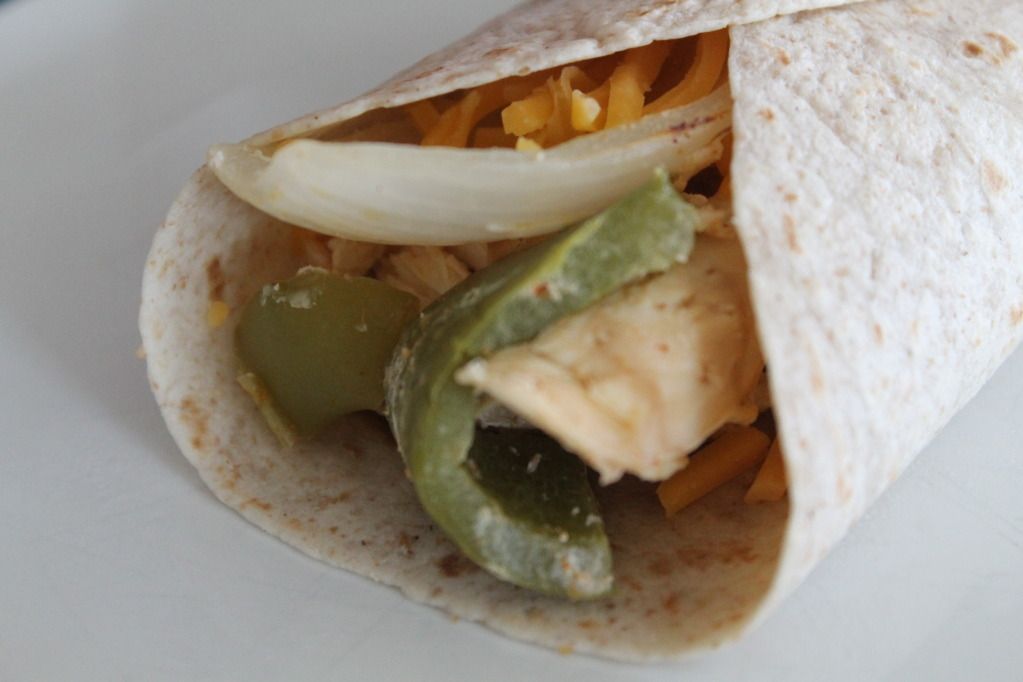 Ingredients:
1 yellow onion, sliced
3 sweet peppers, sliced
1 ½ pounds boneless chicken breast or thighs (I used boneless chicken breast.)
½ cup chicken broth or water (I used broth.)
½ teaspoon salt
2 tablespoons cumin
1 ½ tablespoons chili powder
squirt of lime juice
tortillas
fajita toppings of choice
Directions:
1. Combine sliced onion and peppers in the bottom of a greased Crock Pot. Lay chicken on top of veggies.Pour chicken broth over top.
2. Sprinkle everything with cumin, salt, and chili powder. Give a nice quirt of lime juice over the top. I used half a lime.
3. Cover and cook on low for 8 hours (or on high for 4-6 hours). When meat is done, shred with two forks and stir back into juices. Serve meat mixture with slotted spoon on tortillas with your choice of fixings. I topped mine with salsa and cheese.
Yum! I first tried this plain without any toppings and it was good, but you definitely want to spice it up with some salsa and other toppings. They were really tasty! I think I'm going to throw some black bean in there next time too. Mmmm!
Source:
Stacy Makes Cents
Related posts: