My husband is trying to cut back on the carbs, so I have been trying to find new and fun side dishes that incorporate more veggies. I expected this Grilled Eggplant to be good, but it definitely exceeded our expectations.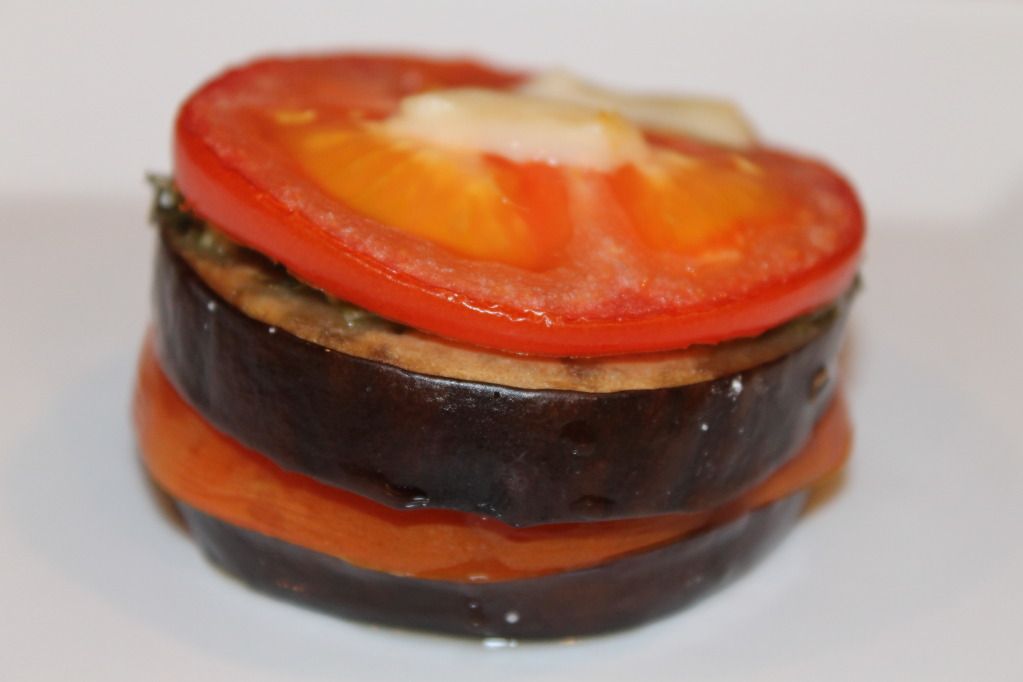 Ingredients:
1 large eggplant
3 large tomatoes, to match the diameter of the eggplant
0.4 lbs Bulgarian feta, crumbled (I used fresh mozzarella instead.)
1/2 cup fresh basil leaves
juice of half lemon
2 garlic cloves
½ extra-virgin olive oil
Kosher salt
Freshly ground black pepper to taste
Directions:
1. Cut of the eggplant crosswise into ½" thick rounds. Lightly season them with salt and leave them for 30 minutes on a side. This will let water to come out of the eggplant.
2. Once ready,  drizzle some olive oil on top of each slice and grill them on a lightly oiled grill rack for 2-3 minutes each side.
3. Blend the basil leaves with 4 tablespoons olive oil, 2 garlic cloves, lemon juice and 1 teaspoon salt in an immersion blender until smooth. I used a food processor so I couldn't get it completely smooth, but it still tasted amazing.
4. Cut the tomatoes crosswise to 1/4" thick rounds.
5. Preheat the oven to 400 degrees. Lightly oil the baking pan. Arrange 4 eggplant rounds side by side. Spread 1/2 tablespoon of the basil-garlic mixture on top of each one, then generously sprinkle cheese. Top each with tomato rings. Add another layer of eggplant, basil spread, cheese and tomato rounds and top with the rest of the cheese. Drizzle some olive oil on top of each stack and bake for 15 minutes.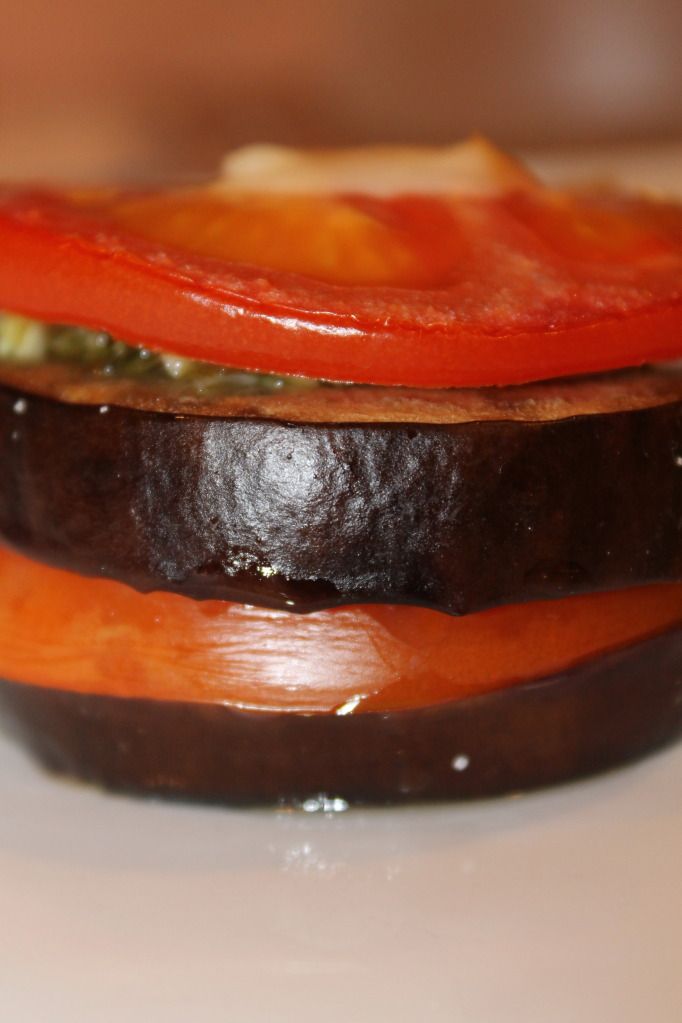 Mine don't look as pretty as the ones in the pin, but what's new? I would definitely recommend these. They make a great summertime side dish.
Source:
Maza Cooking Journals
Related posts: