If you couldn't tell by all the Mexican recipes I have posted so far, I love Mexican food. Refried beans are a taco night staple, but canned beans aren't the best. Have you ever wondered why there is a vegetarian version of refried beans? I did, so I took a look at the list of ingredients. What did I find? Lard. Gross. So I was pretty excited when I found this pin.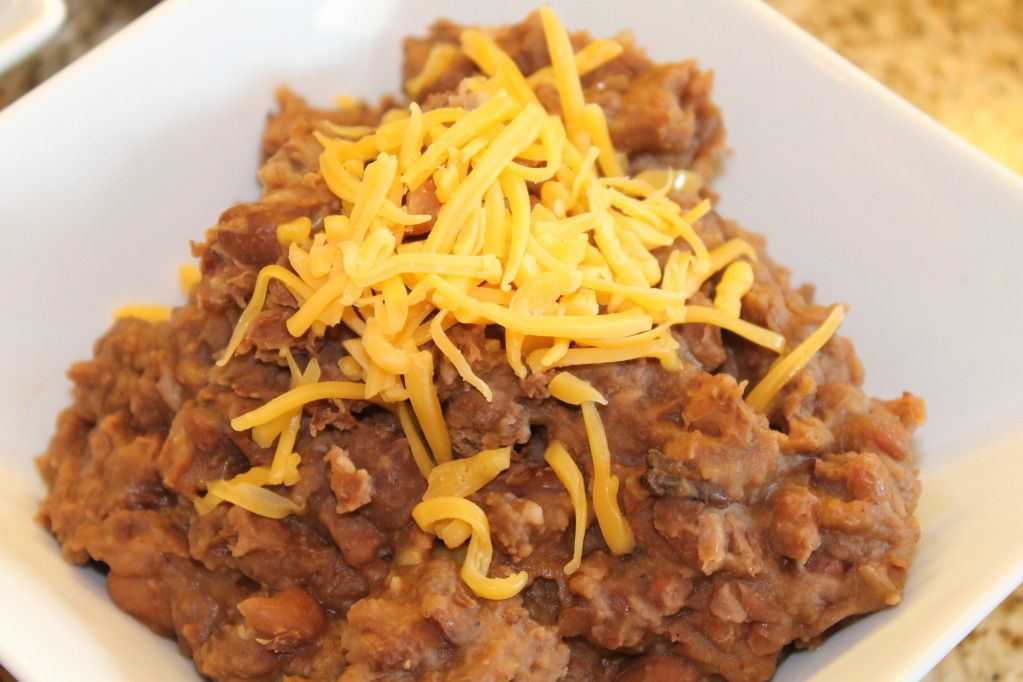 Ingredients:
1 onion, peeled and halved
2 cups dry pinto beans, rinsed
½ fresh jalapeno or other hot pepper, seeded and chopped
2 cloves garlic, minced
¾ teaspoons salt
½ teaspoon black pepper
One big pinch of cumin
6 cups water
Directions:
Combine all ingredients in your Crock Pot and cook on high for 8 hours or overnight while you are sleeping.
Remove the bigger onion chunks and drain the excess liquid. If desired, save excess liquid until the final product is desired consistency. I needed all of the extra liquid for mine, but yours may vary.
Mash beans with a potato masher and top with desired toppings. I always put cheese in mine.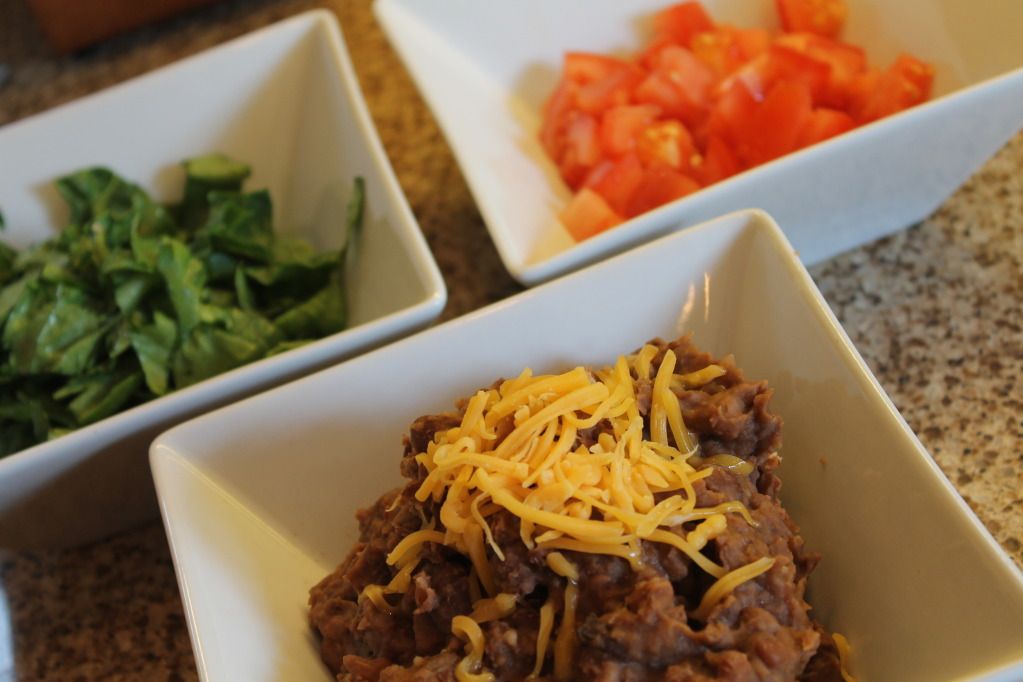 These were the perfect addition to our taco night. They are a tad drier than the canned refried beans, but they are still tasty. I won't be buying the canned stuff again!
Source:
100 Days of Real Food – I will definitely be making a few more stops by this blog!
Related posts: