If you are looking for a healthy and delicious breakfast on the go, then I have just the thing for you. These Strawberry Shortcake Muffins are amazing. Everyone in the family devoured them.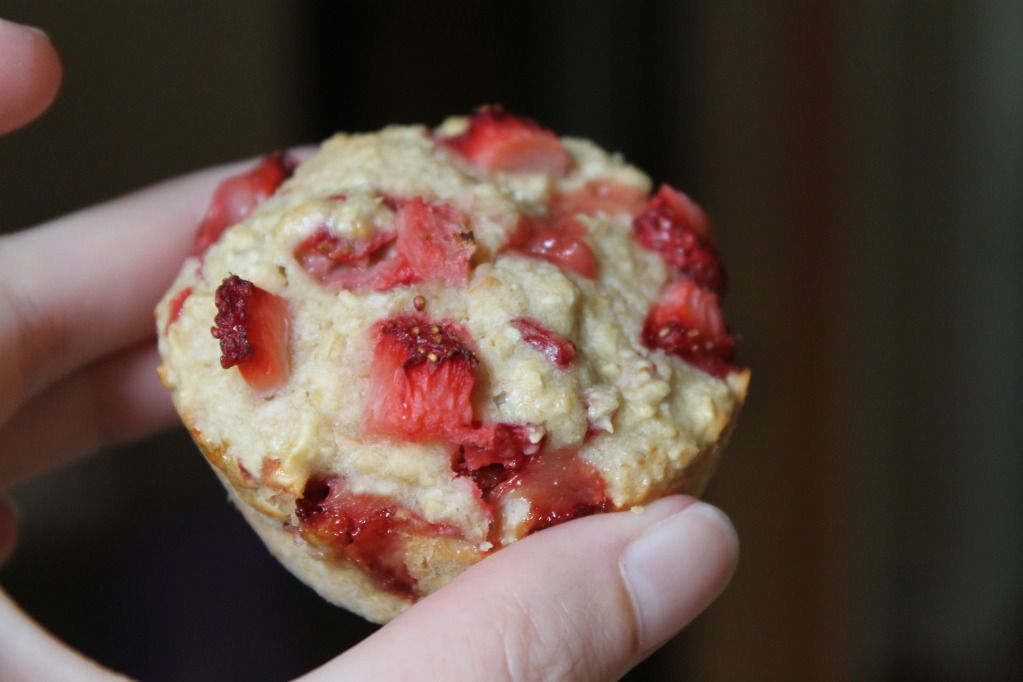 Ingredients:
2 1/2 cup old fashioned oats
1 cup plain low fat Greek yogurt
2 eggs
3/4 cup sweetener of choice (I used sugar) or 1/4 cup baking stevia sweetener
1 1/2 tsp baking powder
1/2 tsp baking soda
1 1/2 cup strawberries, diced, and patted dry + (optional 1/2 cup strawberries, diced to place on top of muffins)
Directions:
1. Preheat oven to 400 degrees. Line 12 muffin tins with silicone or foil liners. She mentioned that the paper liners don't work well in this recipe since there is no flour.
2. Place all of the ingredients, except the strawberries, in a food processor. Blend until oats are smooth. Pour mixture into a medium sized bowl, and stir in strawberries. Divide remaining 1/2 cup diced strawberries over the top of each muffin.
3. Divide batter among cupcake liners, and bake for 20-25 minutes, or until toothpick comes out clean.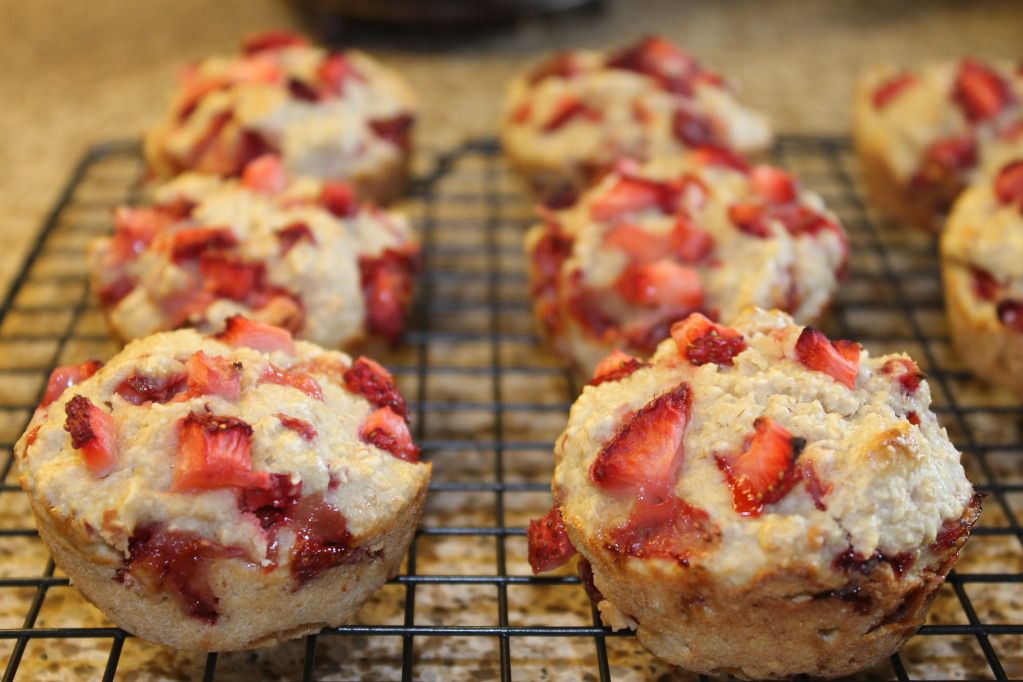 Mmmm mmmm mmmm! You could easily use other berries in this recipe too. I think I'm going to try blueberries next time. I'm sure they will be just as tasty! I also think you could get away with 1/2 cup of sugar instead of 3/4 cup. The strawberries add a good bit of sweetness on their own.
Source:
Dashing Dish – Every recipe I have tried from this site so far has been a winner!
Related posts: