Here we go with another recipe that someone must have created just for me. It's got my name written all over it. I can't get enough caprese, and then you go and add quinoa to it? Get out of here.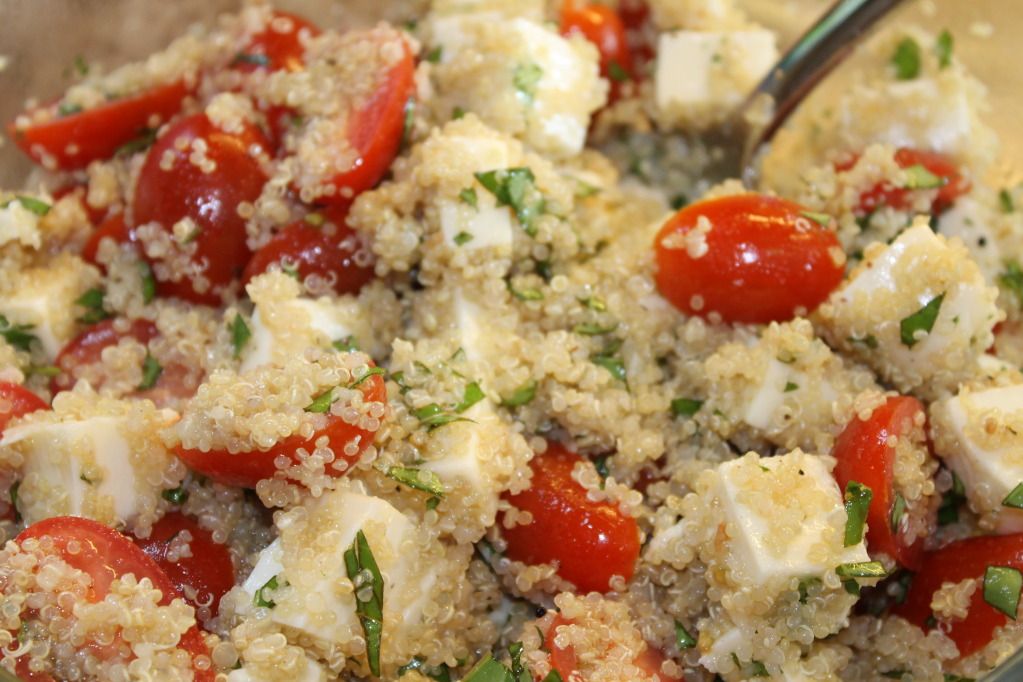 Ingredients:
1/2 cup quinoa
8 oz fresh mozzarella
1 carton grape tomatoes, halved
fresh basil (I used about 1/2 cup fresh basil leaves)
2 tbsp olive oil
salt & pepper
Directions:
1. In a medium saucepan, bring 1 cup water and 1/2 cup quinoa to a rolling boil. Reduce heat and simmer on low until all of the water is absorbed. This should take anywhere between 10 and 15 minutes. Follow the cooking instructions provided with your quinoa.
2. Cool the cooked quinoa in the refrigerator for at least an hour before preparing the salad.
3. To prepare the salad, slice grape tomatoes lengthwise and cut the block of fresh mozzarella into bite size pieces. Mix together. Add the chopped basil, cooked quinoa, and give the salad a toss. Next, drizzle the olive oil and season with a little salt and pepper to taste. Give your salad a final toss and serve cool or at room temperature.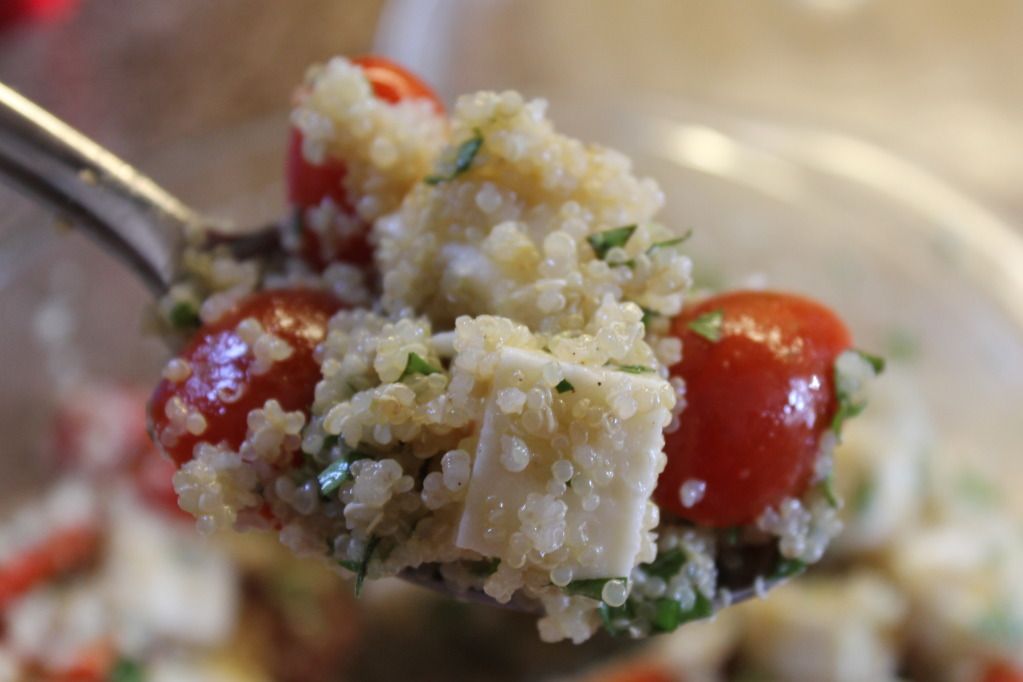 This was as delicious as I dreamed it would be. Thanks to the quinoa, I get some protein out of my caprese now. I served this with some balsalmic chicken. Delish!
Source:
Fit Foodie Finds


Related posts: