These Creamy Chicken Pockets looked really fun and easy to make, so I gave them a shot for dinner the other night.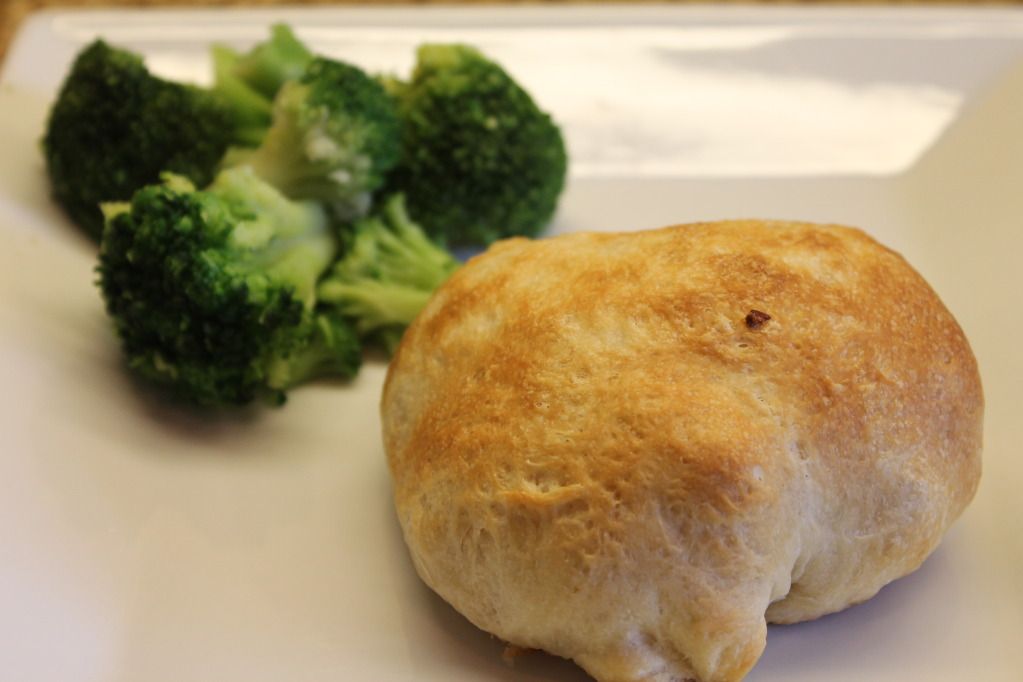 Ingredients:
2 tbsp olive oil
2-3 small chicken breasts, diced
1/2 cup minced onion
2 cloves garlic, minced
1/4 teaspoon kosher salt
1/8 teaspoon ground black pepper
1 tablespoon butter, softened
3 ounces cream cheese, softened
1/4 teaspoon seasoned salt
2 tablespoons milk
1 (8 ounce) package refrigerated crescent rolls (I used a package of pizza dough instead.)
1 tablespoon butter, melted
1/4 cup Italian seasoned bread crumbs, optional (I left these out.)
Directions:
1. Preheat oven to 375˚F.
2. Heat the olive oil in a large skillet over medium heat. Cook the chicken with the onions and garlic.
3. Meanwhile, in a medium bowl, beat the cream cheese and 1 tablespoon melted butter until smooth. Stir in the cooked chicken, onions and garlic. Add the salts, pepper and milk. Mix well.
4. Separate the crescent roll dough into the eight triangles, or cut the pizza dough into eight pieces. Place a tablespoon (or 2) of filling into the center of each triangle and fold the corners up to seal. Press and seal firmly. Place on ungreased baking sheet or stone and repeat with the remaining dough and filling. I placed mine with the seals down just in case they decided to pop open in the oven. Brush the tops with the melted butter and sprinkle with the bread crumbs (optional).
5. Bake for 11 – 13 minutes, or until golden brown.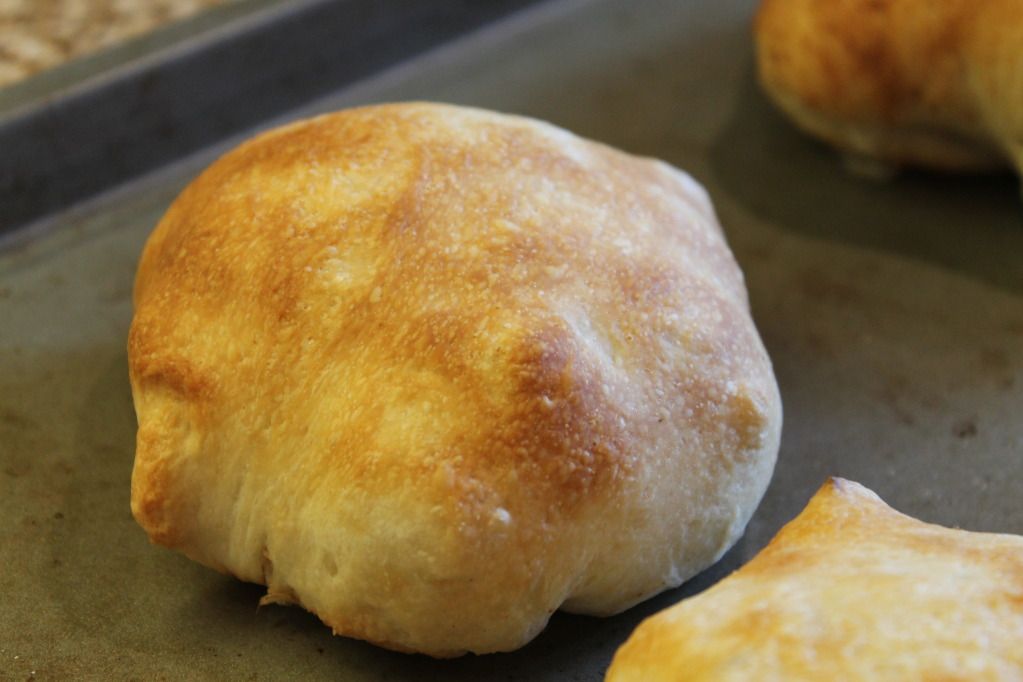 These were quite good. I was nervous at first that there wasn't enough cream cheese in the filling, but it ended up being just right. I think I might add a little more spice next time. I'm thinking these would be fantastic with buffalo chicken! Mmmmmm!
Source:
Pennies on a Platter
Related posts: