Those of you that know me, know that I love anything cookie dough related. If "cookie dough" is in the title, I'm going to try it. That's a given. This recipe was apparently adapted from a recipe found in The Cookie Dough Lover's Cookbook. Why do I not own this cookbook?
Ingredients:
2½ c. milk
⅔ c. light brown sugar, packed
couple pinches salt
2 tsp. pure vanilla extract
¼ c. + 1 tsp. mini chocolate chips
Directions:
1. Place milk in a microwave-safe bowl and heat for about 1 minute, or until warm to the touch. Stir in brown sugar and salt until dissolved. Stir in vanilla.
2. Place ½ tablespoon of chocolate chips in the bottom of your popsicle molds. Fill to the top with milk mixture. Insert sticks and freeze until solid.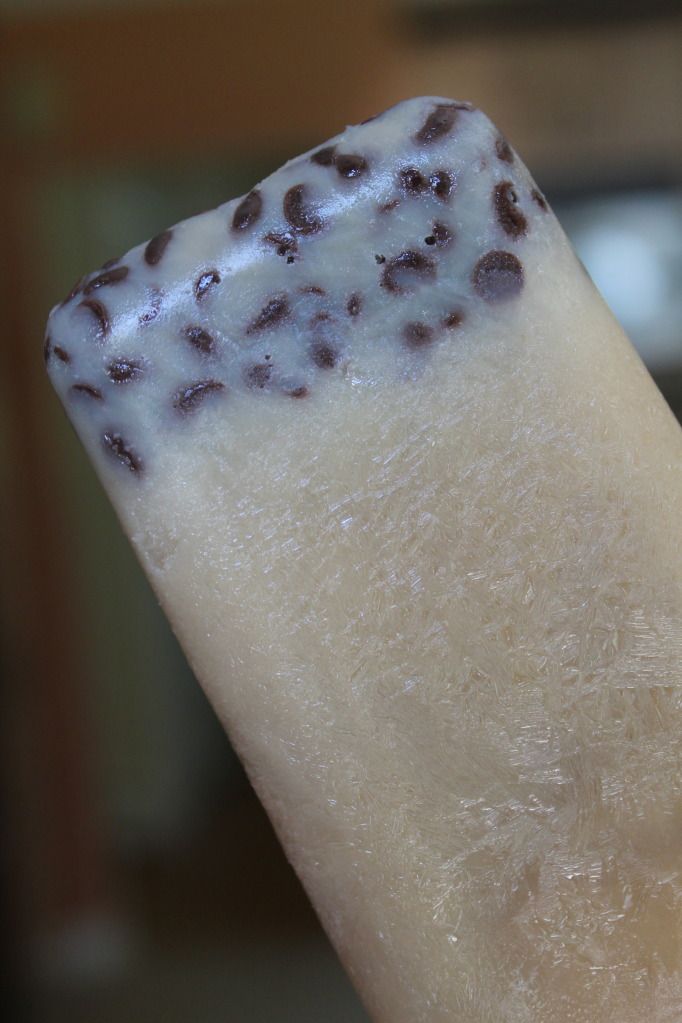 YUM! These were really tasty! It's really disappointing that the chocolate chips are only at the top. There must be some way to get them throughout the popsicle. I'm actually going to try putting the popsicles i the freezer for an hour or so, then pushing some chocolate chips in before they are fully frozen. If this works, I will definitely come back to let you know!
Source:
girlichef
Related posts: