After falling in love with Magical Coffee, I'm all about the cool and refreshing coffee drinks! After forgetting to pop my Magical Coffee in the fridge the night before, I decided it was time to try this one.
Ingredients:
1 1/2 cups chilled brewed coffee
1/2 cup  almond milk, unsweetened or milk of choice (I used skim milk.)
2 tablespoons cocoa powder, unsweetened
1 teaspoon vanilla extract
1 1/2 cups crushed ice
1/2 teaspoon-1 teaspoon SweetLeaf or Liquid Stevia (I still don't have any of these fancy new sweeteners, so I just used sugar.)
Directions:
Using a blender, blend all ingredients on high speed until smooth and foamy.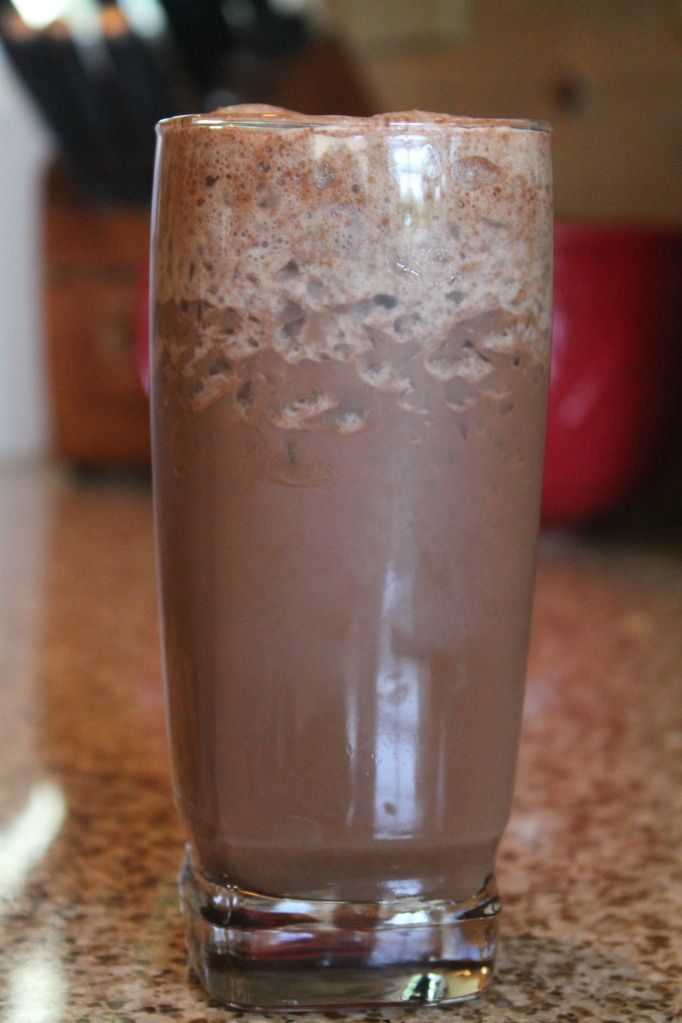 Our blender was the most recent victim of my butterfingers, which have also claimed many plates and the butter dish, so I had to make this in the food processor. Luckily, it worked just fine. It was quite tasty and refreshing, but I must say that I still prefer the Magical Coffee. That's really going to be a tough one to beat!
Source:
Sugar-Free Mom
Related posts: