It's another dessert in a mug! I love these because it means I don't have to have a ton of dessert laying around my house. That's just dangerous. Up next is the Brownie in a Mug.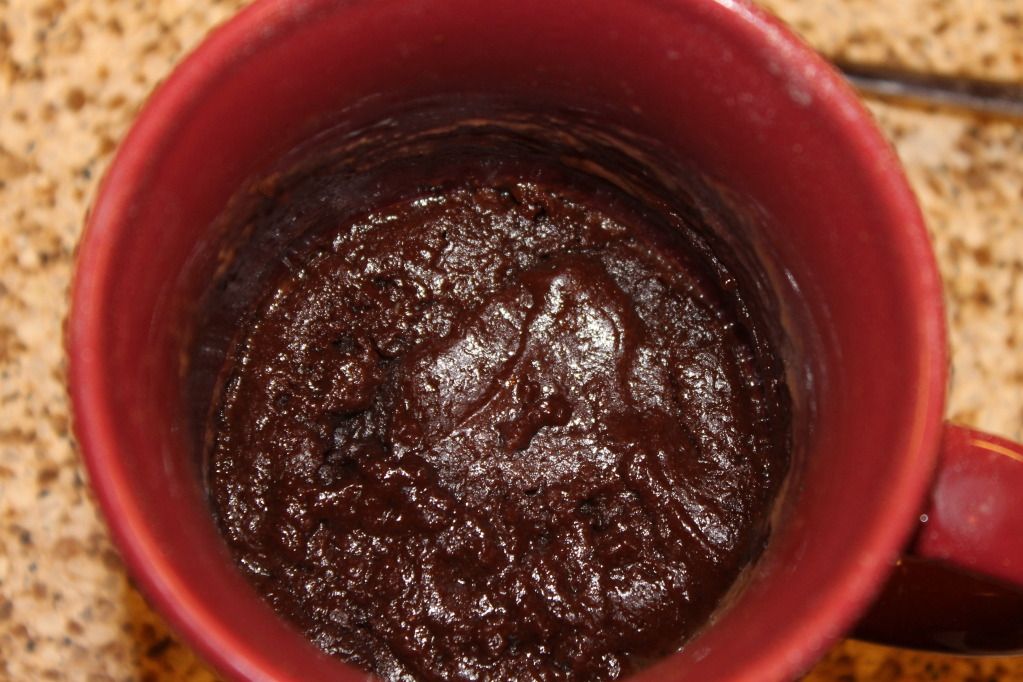 Ingredients:
1/4 cup flour
1/4 cup packed brown sugar
2 Tbsp unsweetened cocoa powder
Pinch salt
2 Tbsp canola or other mild vegetable oil
2 Tbsp milk, coffee or water (I used milk, but I'm totally trying coffee next time!)
Directions:
1. In a heatproof mug, stir together the dry ingredients until no lumps remain. Stir in the oil and milk until you have a thick paste.
2. Microwave on high for a minute, checking it after 30 seconds. It will be done when it's springy on top but still a bit gooey. Mine took about 90 seconds.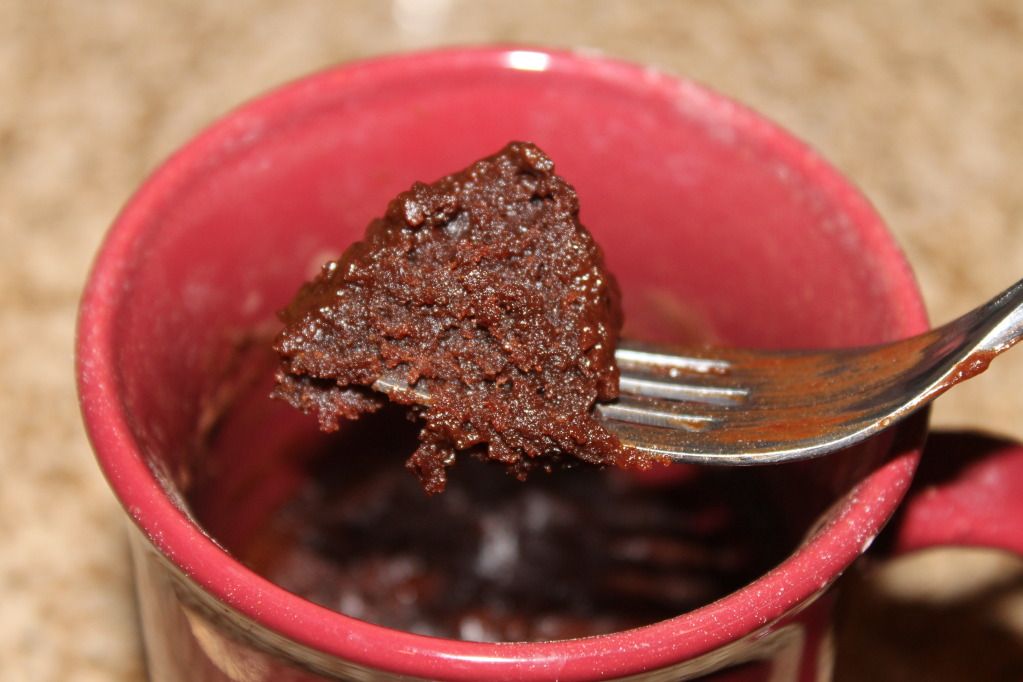 These desserts in a mug have been really good, and this one is no exception. I still think that the Chocolate Chip Cookie in a Mug is my favorite, but the brownie was still good too.
Source:
Babble
Related posts: