I found a great rainy day activity for the kids and couldn't wait to try it with the little man. He loves painting, but he makes quite a mess so we like to keep it outside or in the tub. This is a great way to keep the fun going inside without the mess.
Materials:
Ziploc bag
paints
tape
Directions:
Fill the Ziploc bag with two or more colors of paint. Tape the bag to the table. If your table isn't white, you can put a piece of white paper between the bag and the table so the colors are more visible.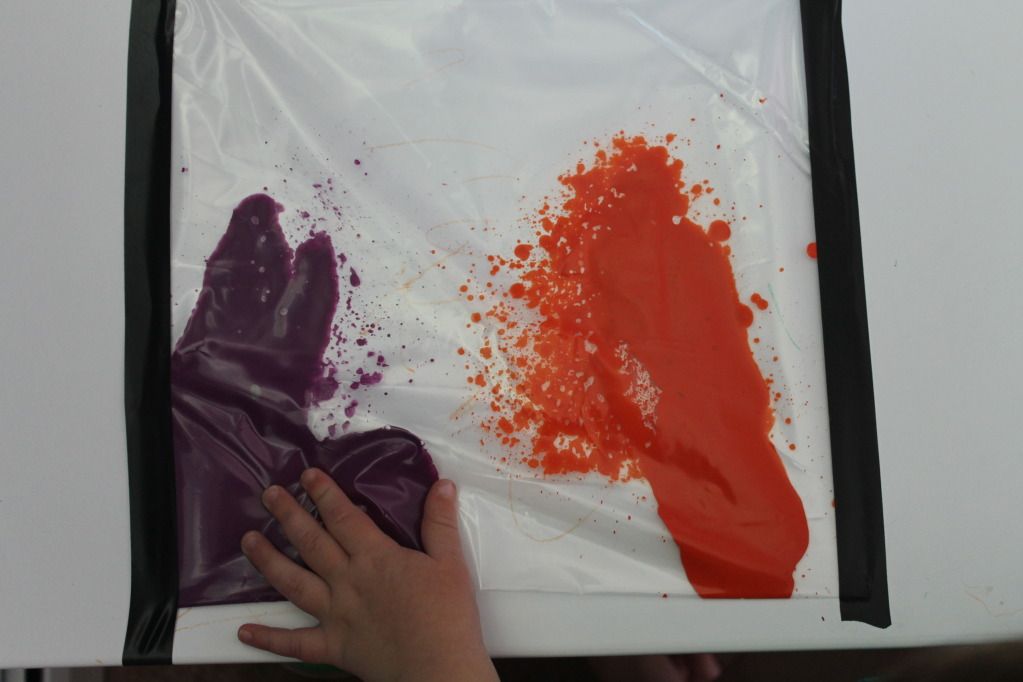 Unfortunately, the little man wasn't too impressed with this activity. I was really surprised. Maybe his creative juices just weren't flowing that day. He actually kept trying to pop the bag with his fingernails. He did succeed at one point so that was the end of that. Maybe we'll try it again another day and see if we have more luck.
Source:
The Hippie Housewife
Related posts: