After I fell in love with the Skinny Peanut Butter Banana Bread, I've been really stocking up on bananas so I can make more. I decided to try another form of banana bread while I was at it. This recipe is super simple, so I knew I had to try it.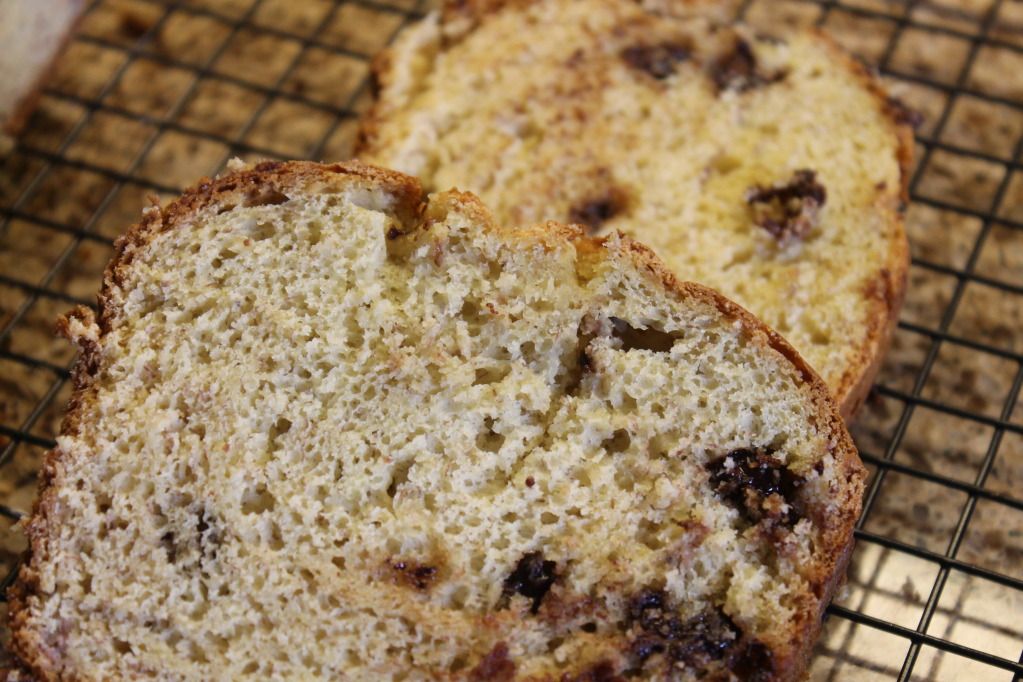 Ingredients:
Yellow Cake Mix
2 Eggs
3-4 Overripe Bananas
1/2-1 cup chocolate chips, nuts, etc. (I used 1/2 cup of semi-sweet chocolate chips)
Directions:
1. Preheat your oven to 350°.
2. Smash bananas in a large bowl, then add remaining ingredients and mix well. Batter will fill 2 small loaf pans or one large loaf pan. Spray pan(s) well with nonstick cooking spray and a little bit of flour.
3. Bake at 350° for 35-40 minutes. Mine took about 50 minutes because I used one large loaf pan.
Yum! I don't think it's really fair to call this banana bread since it's made with cake mix, but it certainly makes me feel better about eating half the loaf in one sitting. This was a hit!
Related posts: