My husband and I celebrated our 4th anniversary yesterday. We agreed that we wouldn't exchange gifts because our trip to Sonoma in April counted for Christmas, anniversary, and birthdays. I knew I could find something free and creative for him though. I checked out my pins and found this one. It is perfect for an anniversary!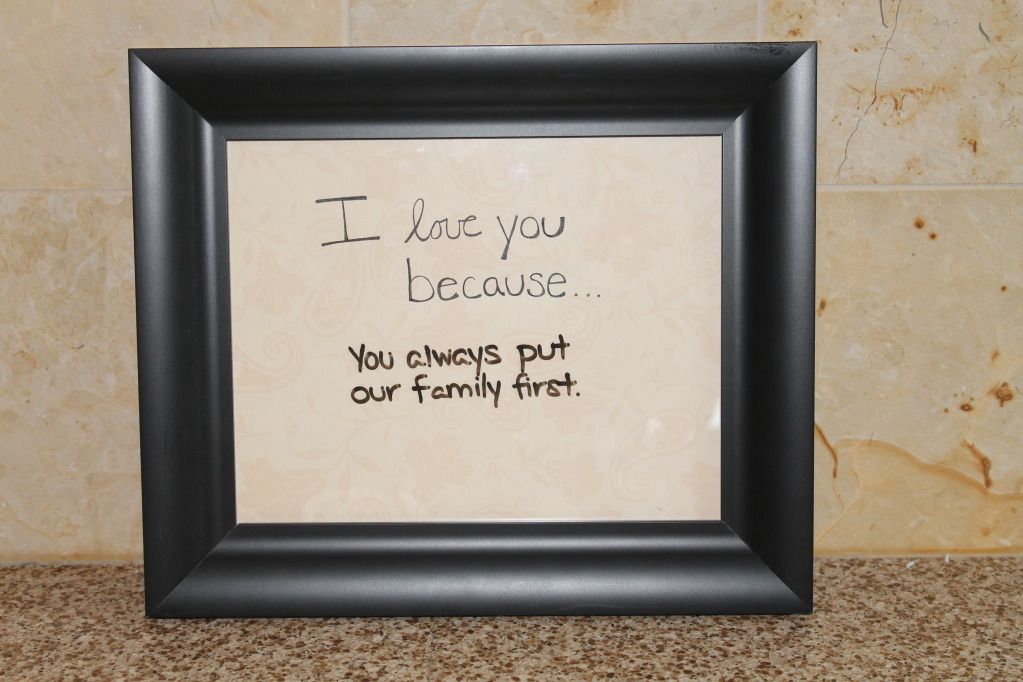 Materials:
frame
scrapbook paper
dry erase marker
Directions:
1. Cut the scrapbook paper to fit the frame. You can either hand write or use a computer to generate your "I love you because…" message. I decided to just hand write mine.
2. Place the paper in the frame and you are all set! You can use the dry erase marker to change the message as often as you would like.
I would love to make another one of these for the little man once he's a little older. It's such a sweet idea!
Source:
A Content Housewife
Related posts: