This was a really fun summertime activity for the little man. We don't have a sandbox, but he loves the beach. This is a great way to bring some of the beach home without having to invest in a sandbox.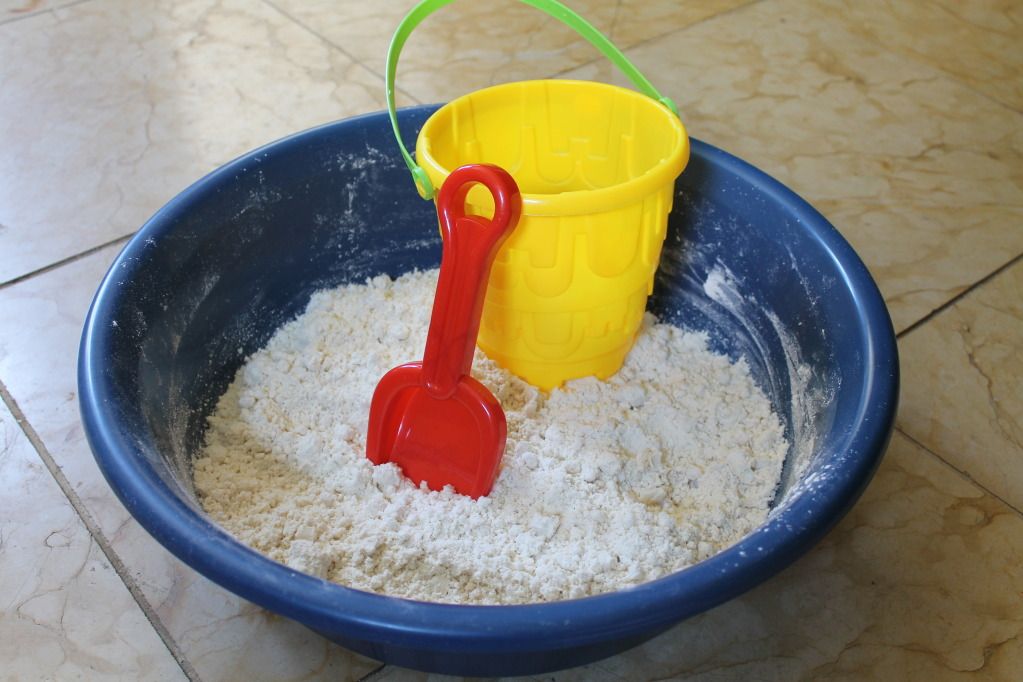 Materials:
8 cups of flour
1 cup of baby oil
Directions:
Combine the flour and baby oil in a large tray or container. I used a large bowl, but I would recommend something with a lid if you plan on storing it and reusing it.
The sand is really soft as you would imagine, and it packs really well so you can still make sandcastles with it.
The little man had a great time with this. He's a dumper, so there wasn't much left at the end of the day and my patio will be white for days. At least he had fun!
Source:
Unknown – I think this was uploaded by a Pinterest user, but I was unable to find the origin.
Related posts: