I pinned this recipe because in the description, the pinner mentioned the Crock Pot version. Lemon Chicken in the Crock Pot? Sweet! When I clicked on the link, I learned that there were two ways to make this chicken, but the Crock Pot wasn't the featured method. I decided to give it a try anyway. I love the Crock Pot and am always looking for new and delicious recipes for it.
Ingredients:
1 cube of butter (Apparently this is one stick of butter. Who knew?)
4 chicken breasts
1 package Italian Seasonings Dressing Mix
2 lemons
Crock Pot Directions:
1. Put butter in the bottom of the Crock Pot. Layer the chicken along the bottom of the pot, then sprinkle dressing over chicken. Drizzle with lemon juice from both lemons. Cook on high 4-5 hours or low 6-8 hours.
2. Take the chicken out, shred it, then ladle some of the juice over your shredded chicken. It will soak it up, and make it juicy.
False. This is probably the biggest Crock Pot failure in my history of Crock Potting. It was the driest chicken I've ever had. As for shredding it and letting the chicken soak up the juices, there was no juice left in the Crock Pot! It was a crusty mess in there. Gross! I only cooked it on low for 5 hours. Imagine if I had kept it in there for 8 hours.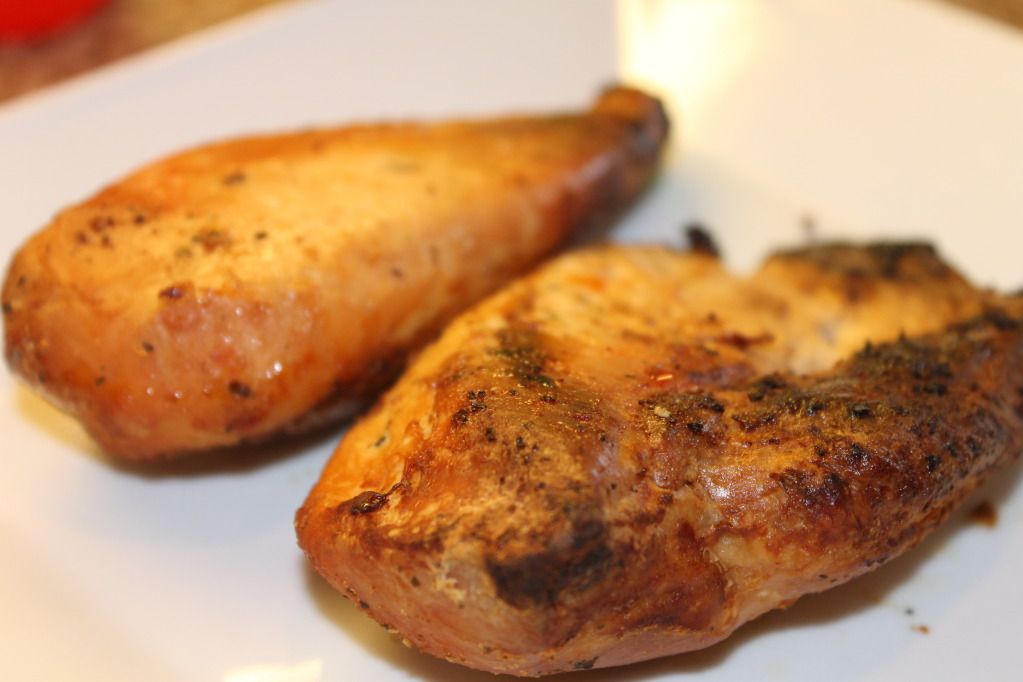 I decided to give the other cooking method a chance. I took to the stove and followed the directions for the stove-top cooking method.
Stove-Top Directions:
1. Melt butter in fry pan. I only used half a stick of butter instead of the full stick and it was plenty!
2. Layer on 4 chicken breasts, or chicken tenders.
3. Sprinkle with 1 package of Italian Seasonings Salad Dressing Mix, then add the juice of 2 lemons.
4. Cook until tender. Put the lid on at first, then take off at the end in order to brown and absorb seasonings. I cooked mine over medium/high heat.
Wow! What a difference! This is definitely the way you should be making this chicken. The Crock Pot doesn't do it justice. I even had enough juice left to sprinkle it over the brown rice. Yum!
Source:
The Queen Bee's Hive
Related posts: