It's not very often that I get to make banana bread. We go through a ridiculous number of bananas in this house, and we hardly ever have any left over. I was in luck this week though.
I have a few different banana bread recipes pinned, so I had to choose wisely. I decided on this one because I honestly have no idea why I never thought to put peanut butter in my banana bread before. Seriously.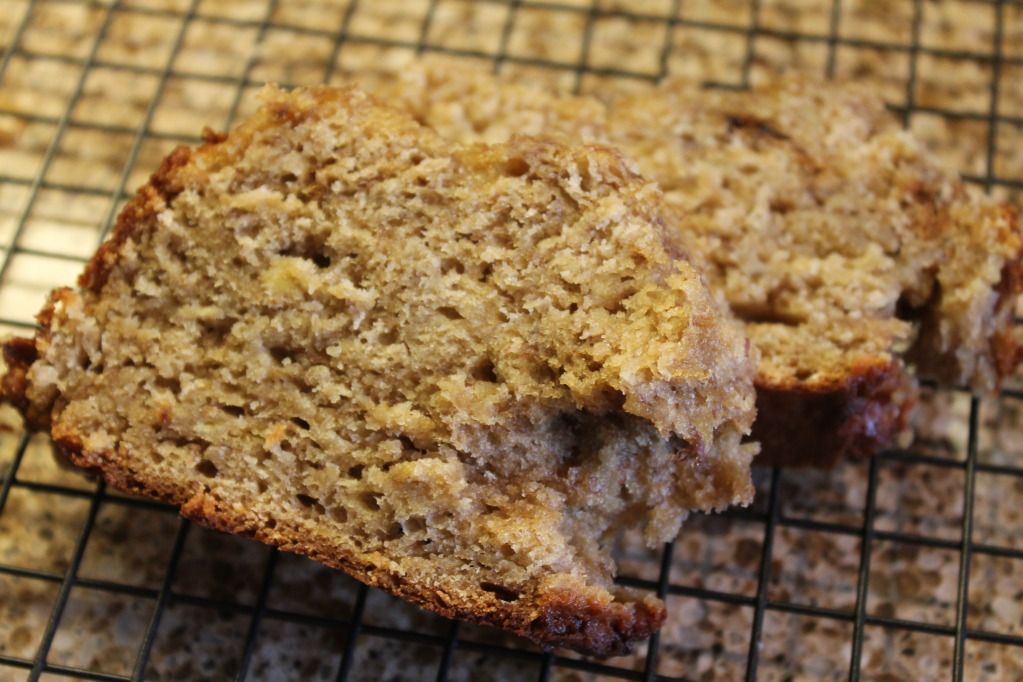 Ingredients:
1 cup brown sugar
2/3 cup natural peanut butter
2 egg whites
1 1/2 cups mashed banana
1/3 cup non-fat yogurt (I used honey Chobani. Peanut butter, banana, and honey. Yup, I went there.)
1 2/3 cup "white" whole wheat flour
1 teaspoon baking soda
1/4 teaspoon baking powder
1/4 teaspoon salt
1/2 cup chopped nuts (optional)
Directions:
1. Preheat oven 350° F. Grease and flour a 1-pound loaf pan. In a large bowl, beat sugar and peanut butter until fluffy. Beat in eggs on slow speed until blended then add bananas and yogurt. Beat on low speed for 30 seconds.
2. Stir in remaining ingredients until just combined then pour into loaf pan. Bake 55 to 60 minutes until toothpick comes out clean when inserted into the center of the loaf. Cool in pan for 5 minutes and remove to cooling rack.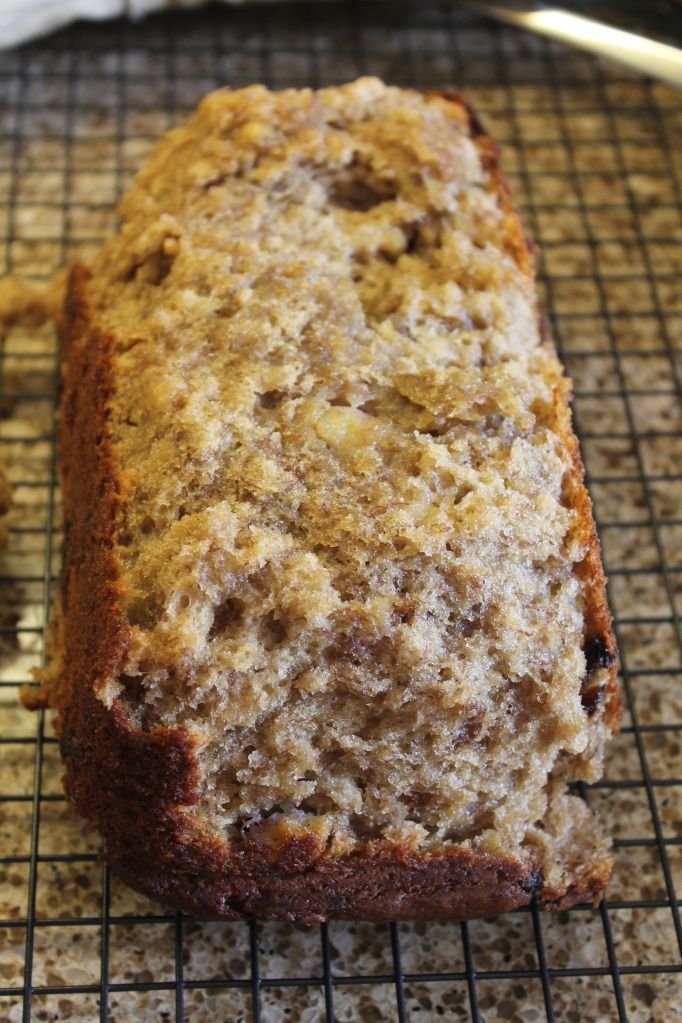 Why does this keep happening to my banana breads? The bottoms get stuck in the pan. I think I need to get myself some Baking PAM. At least it's now about how it looks. It's about how it tastes. And believe me when I say that this could very well be the best banana bread I've ever made. It's pure deliciousness. I can't believe this is a "skinny" recipe!
Source:
Skinny Chef
Related posts: