I loved the Lasagna Cupcakes that I made recently, so I was really excited when I saw this pin for Mini Tacos. The process is similar, but you get Mexican night instead of Italian night.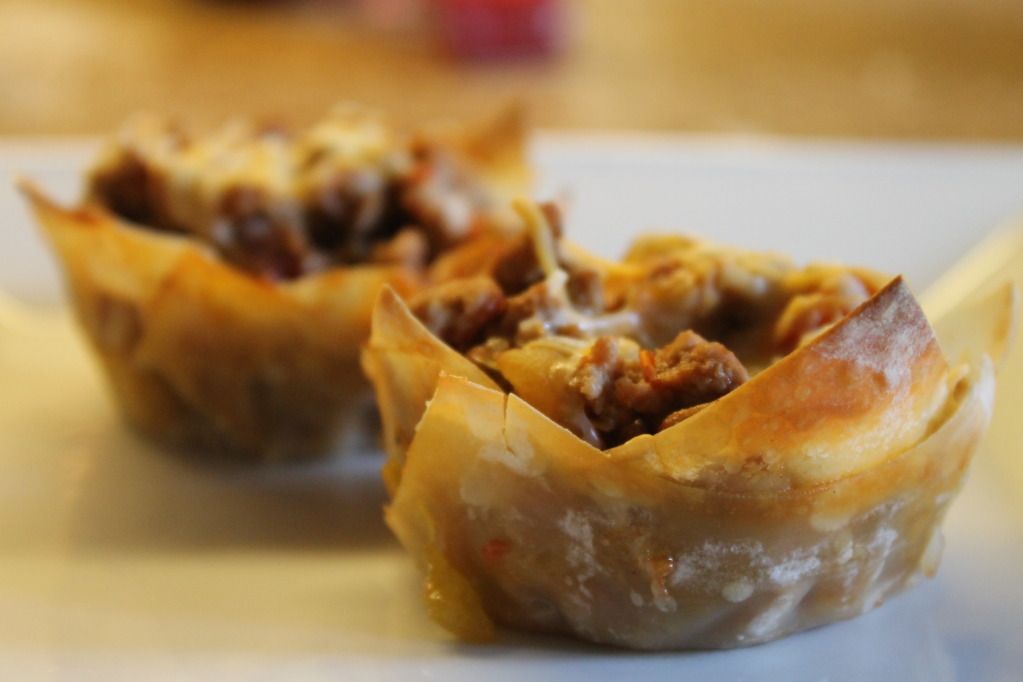 Ingredients:
ground beef or turkey
taco seasoning
wonton wrappers (I used spring roll wrappers cut into fourths)
shredded cheese
Directions:
1. Cook your ground beef or turkey with the taco seasoning. I also added green chilis and diced tomatoes.
2. Spray a muffin tin with non-stick cooking spray. Place wonton wrappers in the tins.
3. Fill uncooked wonton wrappers with beef and top with cheese.
4. Bake at 350 degrees for 8 minutes.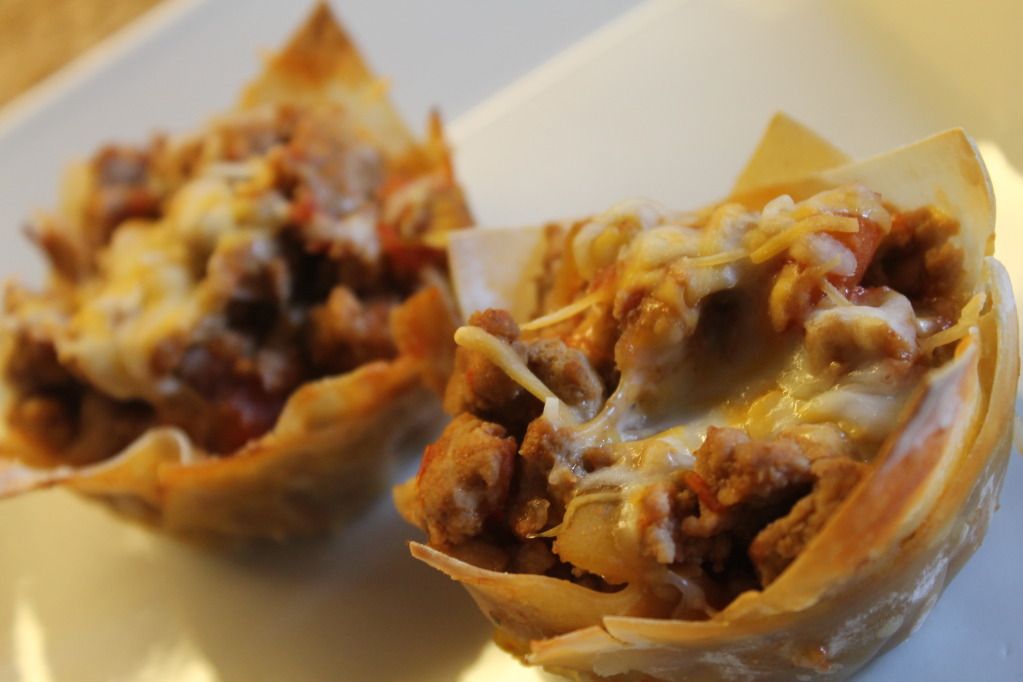 Just like the Lasagna Cupcakes, these were ridiculously easy to make. They were really tasty too! I love how you can really get creative with these and put your own spin on them. I already know that I want to add black beans too the next time I make them.
Source:
flickr – from ginerobot
Related posts: