I'm always a little skeptical of recipes involving soda, but since the soda was being used in a marinade, I decided to give it a try. I was pretty intrigued.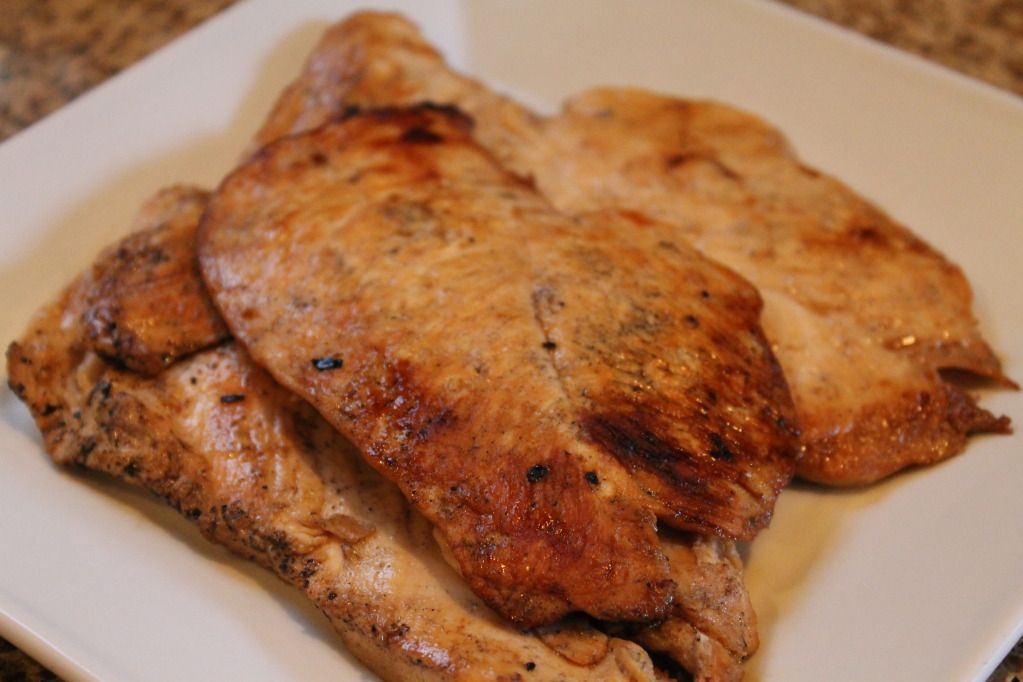 Ingredients:
1/2 cup soy sauce
1/2 tsp Horseradish
1 (12 oz) can of lemon-lime soda pop (not diet)
1/4 cup vegetable oil
Directions:
1. Mix all ingredients together in a Ziploc bag. Add 4-5 chicken breasts and marinate for at least 30 minutes, but the longer the better. Mine marinated for about 5 hours.
2. Grill over medium-high heat until cooked all the way through.
I was impressed! I wasn't really sure what to expect, but the marinade really adds some nice flavor to the chicken. If you are intimidated by the horseradish, don't be. It's not overwhelming at all. If you love horseradish like I do though, you might be a little disappointed that you can't taste it more. I'll add a little more next time. Overall, I would definitely recommend this one!
Related posts: