Here's another cool treat for those hot summer days. It's one you don't have to feel guilty about either. Score!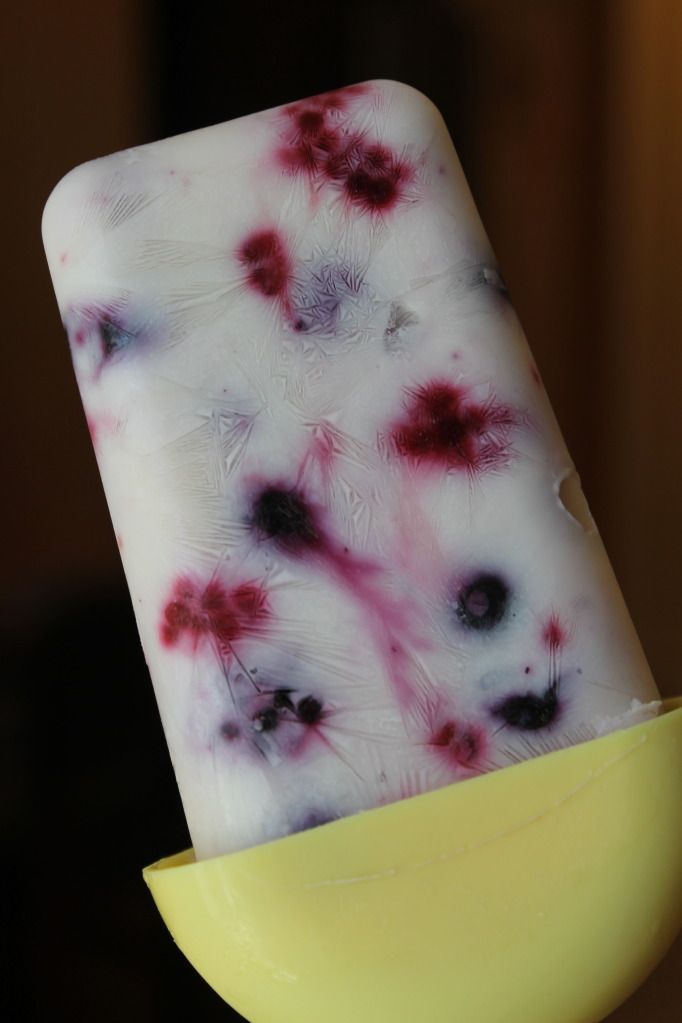 Ingredients:
2 cups 0% Greek Yogurt, I used Chobani (I used vanilla but I think any of the flavors would be great!)
1/2 cup raw honey
1 cup mixed berries, washed (I used a frozen bag of mixed berries.)
Instructions:
Blend yogurt and honey together in a large bowl. Fold mixed berries in. Transfer into a container with a spout so the mixture can be poured into popsicle molds.
Fill popsicle molds close the top and put in popsicle sticks. Freeze for 3 hours or overnight.
This will make about 8 popsicles depending on the size of your molds. If you have extra, just pop it in the blender for a tasty smoothie.
Don't they look great? They taste great too! If you don't have popsicle molds, have no fear! Confessions of a Stay at Home Mom has a trick for you.
Source:
Joylicious
Related posts: