I don't know about you, but I love Cheez-Its! What I don't love are all the preservatives and high sodium that they bring with them. This pin was actually suggested to me from a fellow blogger, so I did it myself, on my Suggest a Pin page. She didn't have success with it the first time she tried, but I think she'll be excited to learn that it can be done. I'm so happy she suggested that I try them!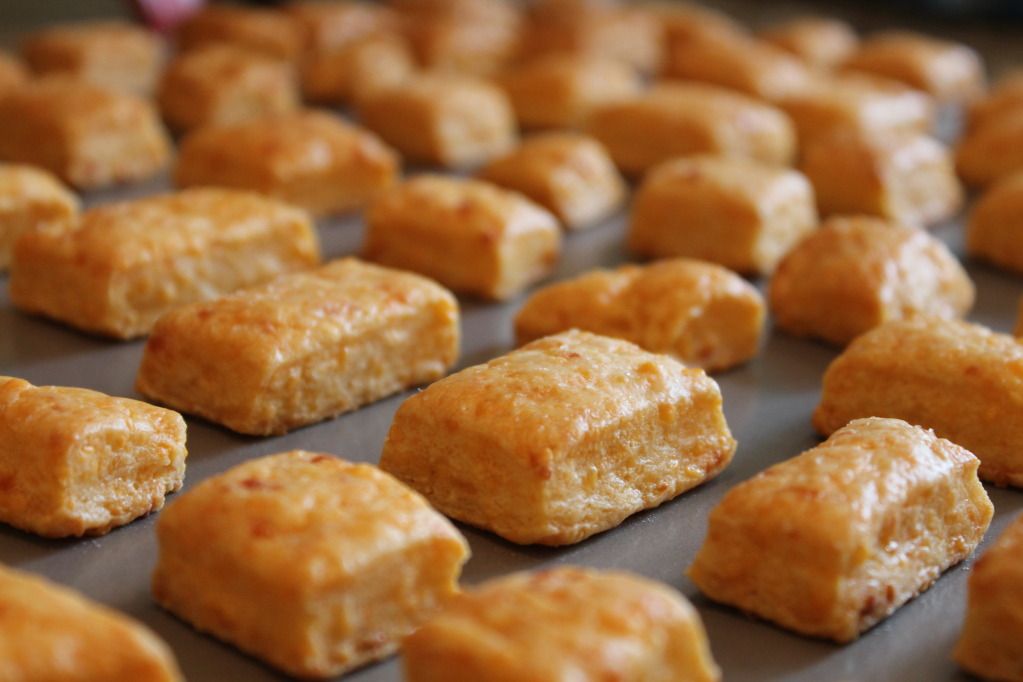 Ingredients:
1 cup flour
4 tablespoons cold butter, cut into small squares
1 (8-ounce) bag grated extra-sharp 2% Cheddar cheese (preferably orange)
3/4 teaspoon salt
1/4 teaspoon cayenne pepper
Directions:
1. Combine all ingredients in food processor, and pulse until crumbly. Add cold water, a tablespoon at a time, until dough comes together.
2. Form into ball, wrap in plastic wrap, and chill in the freezer for at least 30 minutes.
3. Preheat oven to 350 degrees. Place dough between two pieces of plastic wrap or parchment paper, and roll out to 1/8 inch thickness. Transfer to parchment-lined baking sheet, and, using pizza cutter or sharp knife, cut into 1 inch squares. Sprinkle with kosher salt and bake for 25 minutes. Test for crispiness; crackers may take a few minutes more to finish crisping. Remove from oven when crisp and just starting to brown. Let cool and serve.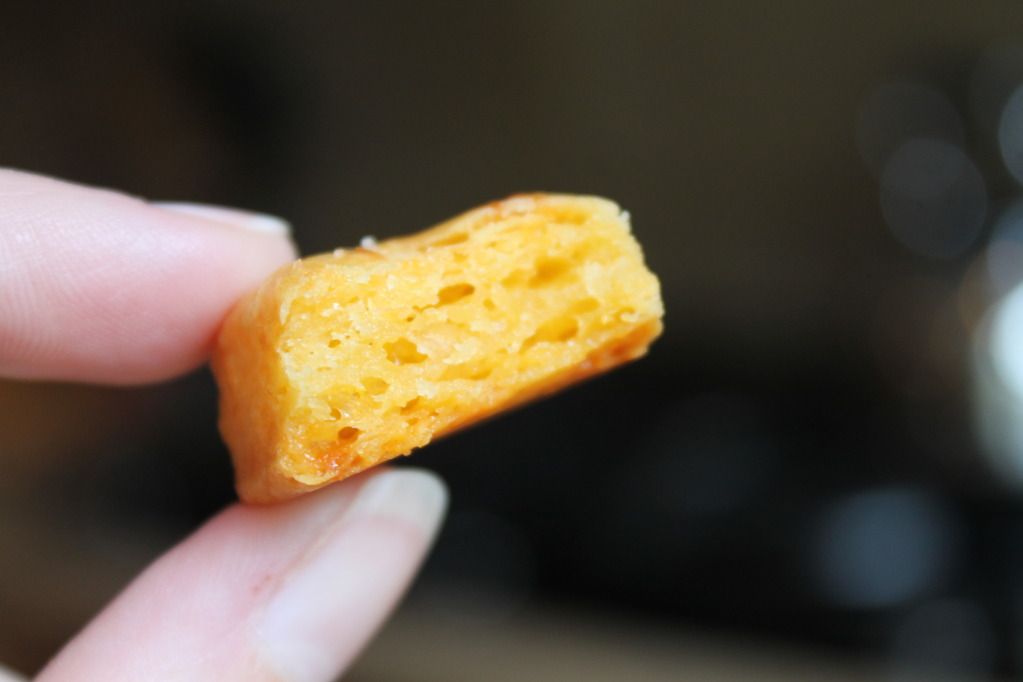 Let's just say most of these didn't even make it from the cooking rack to the Ziploc bag. The entire batch barely lasted 24 hours. Everyone in the house loved them!
Some people might not want to go through all the hassle to make these when it's so much easier just to pop open a box, but it's worth it if you are looking for a preservative-free snack that you can feel a little better about.
Source:
New Nostalgia
Related posts: