I love iced coffee! There's not much better on a hot day than an iced coffee from Dunkin' Donuts. I was never able to get it quite right at home though. Putting brewed coffee in the fridge and adding ice just didn't cut it. When I saw this pin for cold brewed coffee, I didn't think it could really be that easy. How wrong I was!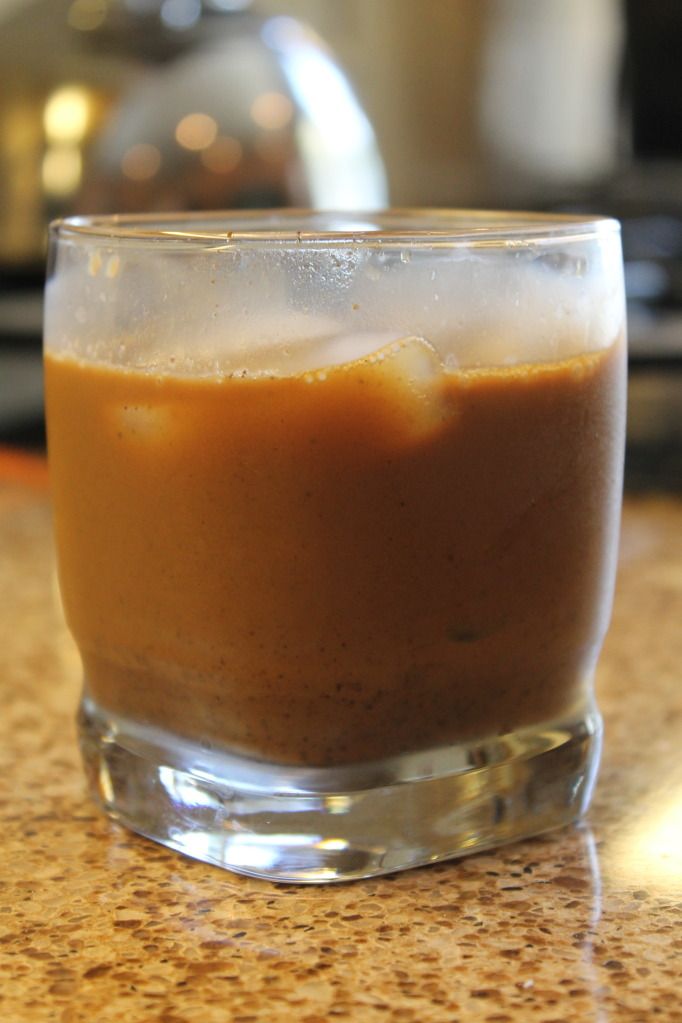 Ingredients:
2/3 cup coarsly ground coffee
3 cups water
1 teaspoon cinnamon
3 tablespoons dark brown sugar (I only used one, so the amount will depend on how sweet you like your coffee)
Ice
Milk, half and half, or cream (if desired)
Directions:
1. Put coffee, water, cinnamon, and brown sugar in a jar and stir.
2. Refrigerate overnight.
3. Pour the coffee base through a sieve or strainer into a bowl, then strain back into jar for easy storage.
4. For each drink, fill a tall glass halfway with ice. Pour in coffee until glass is about 3/4 full, then add milk/half and half/cream to taste.
I'll be honest, I actually messed up this recipe the first time I tried it. How can I mess up a recipe so simple? Well, my brain doesn't exactly function at 100% after 8pm at night. Since this had to sit overnight, I made it before going to bed because I knew I could just throw all the ingredients in a container and pop it in the fridge. How could I mess that up? After quickly glancing at the recipe, I threw in 2 cups of coffee with the rest of the ingredients. To say that the coffee turned out strong would be an understatement. I went back to the post and searched the comments, hoping I wasn't the only one who thought it was so strong. Was I just a wimp? Then, I saw it. I had more than doubled the amount of coffee that it called for. I read 2/3 cup as 2-3 cups. Whoops! So, of course I had to try it again. And when I did…oh…my…GOODNESS! There's a reason why her final step of this recipe is, "Die of happiness."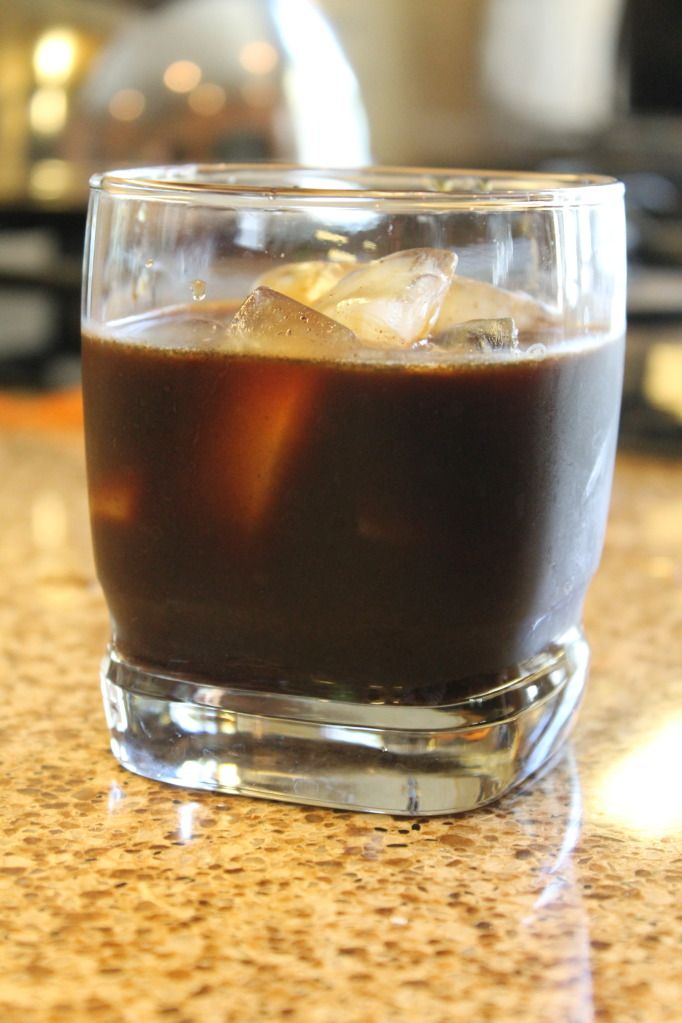 Source:
Food 52
Related posts: