Sour Patch Kids are easily one of my favorite candies. When I saw this pin for Sour Patch Grapes, I was all over it!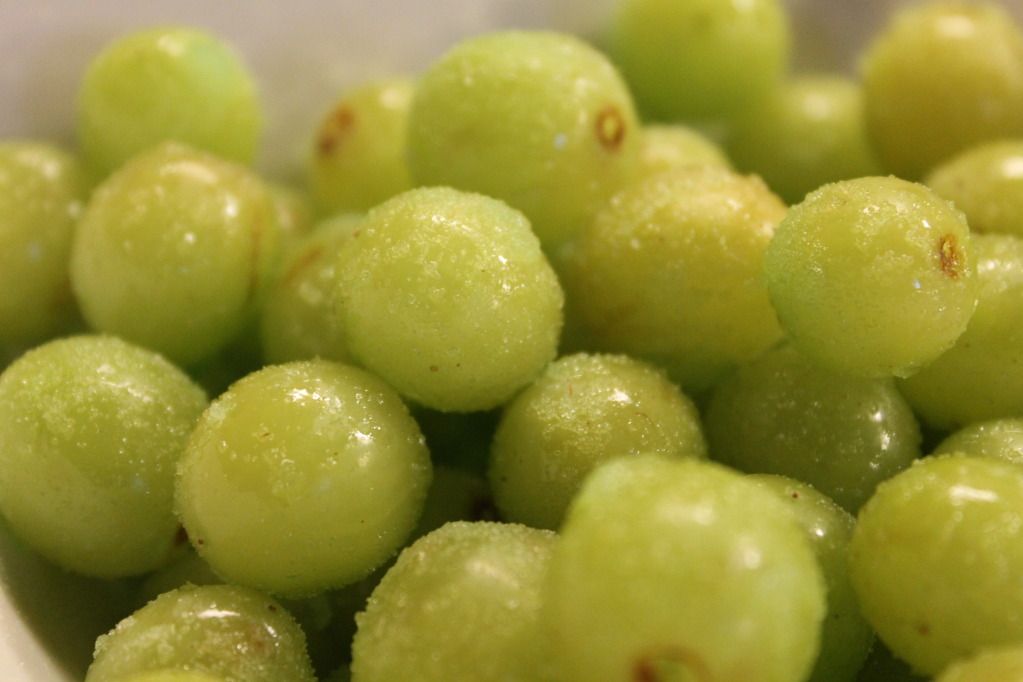 Ingredients:
Green grapes
Melon Fusion Jell-O (not prepared)
Directions:
1. Rinse the grapes thoroughly. Spread the gelatin mix on a plate, about 1/3 at a time. Place a handful of grapes on the plate and gently roll each grape in the gelatin powder until it is covered. I rolled a handful at a time. I probably didn't get the best coverage, but it was a lot easier!
2. Place the coated grapes into a bowl and repeat the process with the remaining ingredients until all of the grapes are covered. Place the bowl in the refrigerator for at least 1 hour, until the gelatin is set. The colder these are, the better they taste!
Unfortunately, it took me a while to wrangle the ingredients. First, I couldn't find the Jell-O anywhere. I was beginning to think it was a discontinued flavor. When I finally found the Jell-O, I suddenly couldn't find green grapes! They were everywhere when I couldn't find the Jell-O. What's that about? Luckily, I was finally able to track down some green grapes and put together this tasty treat.
They were worth the wait! I wouldn't say these taste like Sour Patch Kids, but they are a wonderful way to enjoy green grapes!
Source:
Pure Sugar
Related posts: